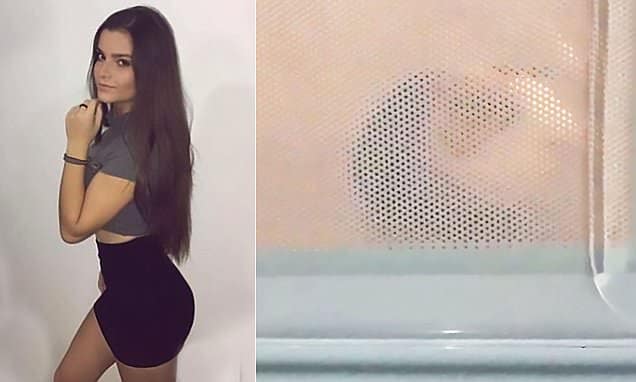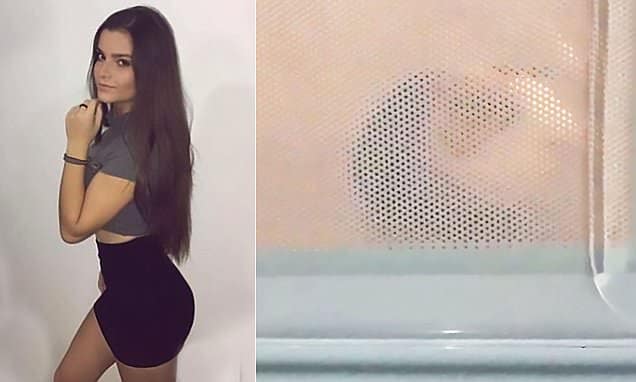 Vitoria Muller Brazilian teen endures the wrath of the internet after microwaving her hamster and posting video of the incident on social media.
Vitoria Muller a 16 year Brazilian teen has become the scorn of the internet after inexplicably microwaving her pet guinea pig and then posting the video footage online.
The clip has since led to the teen being the target of an online hate campaign as images of the trapped hamster spinning inside the machine were shared on the web.
Fortunately Muller's pet guinea pig escaped unharmed, nevertheless there have been calls to have the teen reprimanded for her cruelty against the animal.
Local media reports that the teen claiming she came up with the idea after being told by some friends to do it. 
A hashtag reading #PunicaoParaVitoria 'punishment for Vitoria' trended with Twitter users condemning the 16-year-old. 
One wrote, 'I cannot believe she was cooking the poor animal,' while Larissa Dias said the video was only posted because Muller was trying to get more followers. 
User, Rosie agreed, saying: 'Hoping for likes, Vitoria Muller microwaved her guinea pig,' while Katherine Baxter asked: 'What kinda sick person does that.'
After the abuse she was receiving, a report via the dailymail told of the girl deleting her social media accounts.
#punishmentforVitoria punishment for Vitoria Brazil's bad girl cooking a guinea pig… https://t.co/9Q89NNiTi1

— ROZRN (@ROZRN) May 12, 2017
How the hell can some people be allowed to own animals? An apology isn't enough #punishmentforVitoria

— Bri Paterson (@Magoo21212) May 12, 2017
The incident led to the girl's father taking her to authorities, where she was made to explain the reasoning behind her cruel act along with being forced to apologize for her 'shameful behavior'.
Responded the father on social media: 'My daughter was already punished for her bad behavior. 
'The animal is fine and in the name of all my family we apologise. 
'We all take care of animals in this house and we would never let something like this happen. 
'We apologise again for all that happened.'
Authorities have since seized the animal and transferred it to a veterinary clinic for examination where it was deemed the pet guinea pig was not injured.