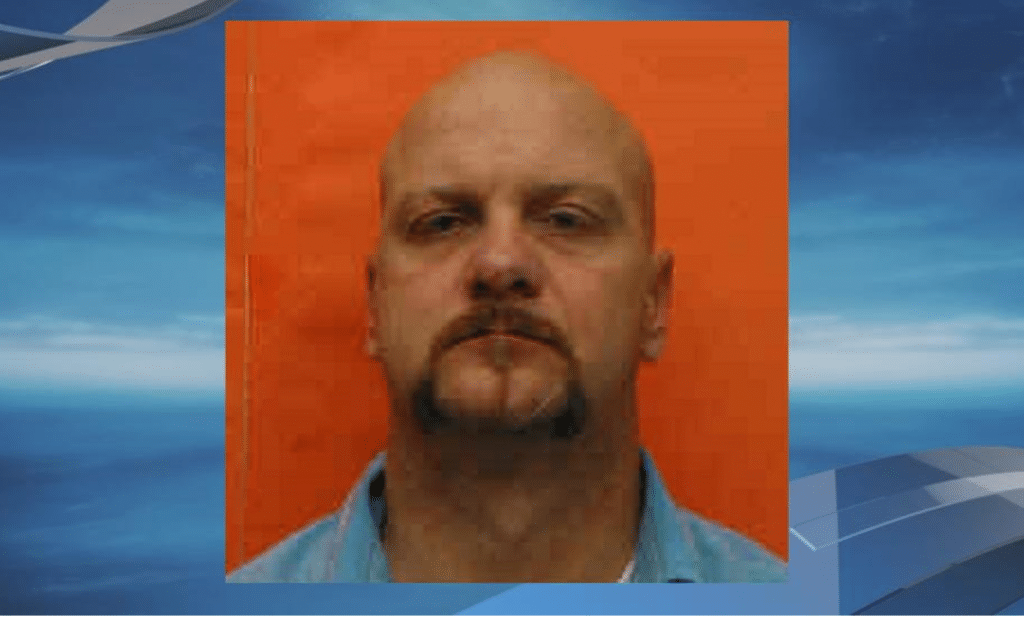 Thomas Hartless identified as the Kirkersville shooter that killed two staff and a local police chief before killing themselves. A history of violence.
43-year-old Thomas 'Tommy' Hartless has been identified as the Kirkersville shooter who early Friday morning fatally shot three individuals at a Kirkersville nursing home, 25 miles east of Columbus, Ohio, including two female staff members, along with a local police chief responding to the crime scene. Also killed was the shooter himself.
Identified as the deceased police chief was Kirkersville Police Chief Steven Eric Disario, 36, with deputies saying during a press conference that the father of six had been ambushed.
Addressing press corps, Licking County Sheriff Randy Thorp said the shooting which took place inside Pine Kirk Care Center in Kirkersville, claimed the lives of two workers, the police chief but no residents.
The body of Thomas Hartless was also discovered among the dead at the nursing home.
Addressing Kirkersville Police Chief Steven Disario's shooting death, Thorp said, 'I can only assume he engaged the subject,'
'I don't know if there was an exchange of gunfire.'
Sheriff Thorp went on to say it was unknown how the shooter got into the building as it is typically secured. Thorp revealed authorities not having any information on the weapon used by the gunman or how many shots were fired.
Officer, shooter and two nursing home employees killed during shooting #Kirkersville
https://t.co/5VTetd7Lxr pic.twitter.com/vx0onfWeQh

— journalnews (@journalnews) May 12, 2017
Ohio Attorney General Mike DeWine said during a second press conference that the shooter was from Utica and warrants have been obtained for his home and a pair of vehicles. He also said the gunman had two hostages in a wooded area that were not harmed.
A report via abc6 told of investigators arriving at the home of Hartless' parents in Utica searching for evidence. They said he lived there 'off and on.'
A criminal background check on Hartless revealed he was sentenced to 15 months in jail for aggravated assault in Knox County. He was released less than eight months into his prison term. Hartless also had kidnapping and abduction charges on his record as well as a drunk driving conviction.
Of note, Hartless had also been implicated in a case of domestic violence and had been granted early recently release from jail.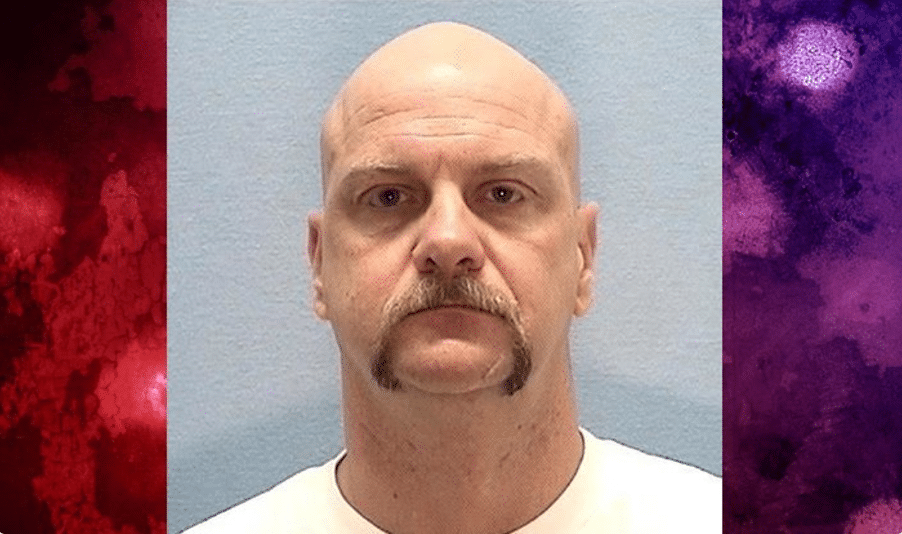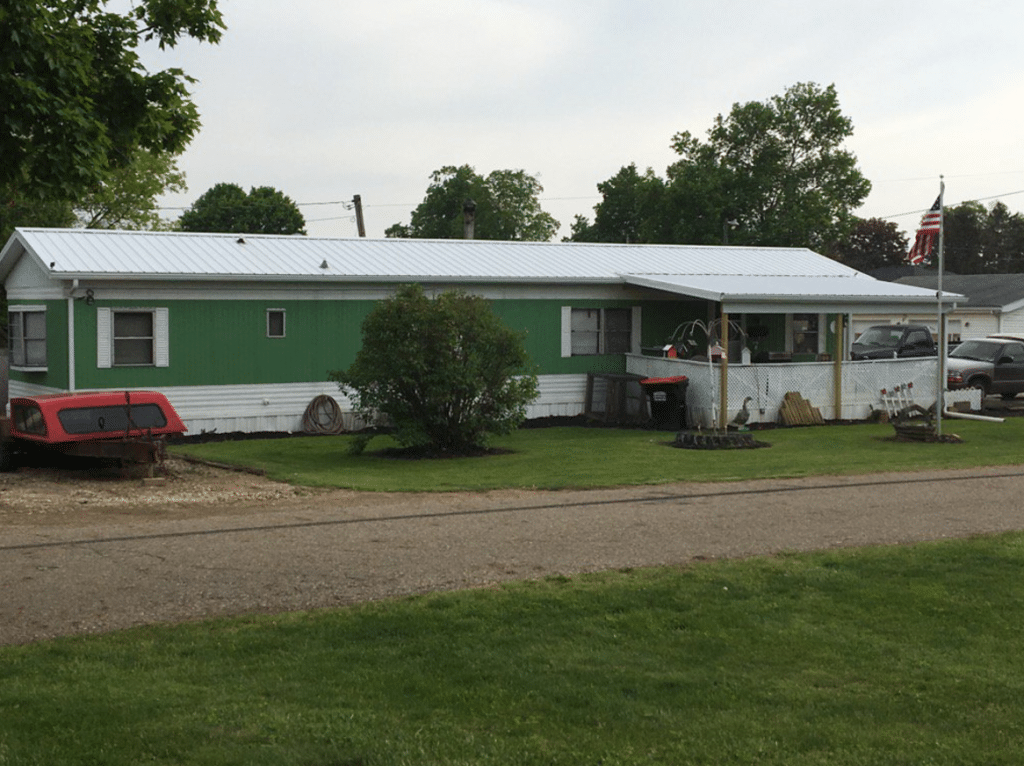 Asked to comment on what led to Friday morning's shooting, Thorp said investigators were still trying to find a connection between the nursing home and the un-named shooter.
Told Thorp, 'This is the situation, we don't know the cause or purpose or what drove the individual to do this'.
A report via WHIO told of the slain police chief expecting his seventh child with his wife and had only been chief about three weeks when the deadly shooting occurred.
Matters came to the fore when officers arrived at the Kirkersville nursing home just before 8 a.m. Friday to investigate calls about an active shooter at the facility in the 200 block of E Main Street.
Upon arriving at the scene, police found the shooter holding two people hostage in a wooded area behind the Pine Kirk Care Center before gunfire erupted.
The hostages were able to get away when the suspect shot Kirkersville Police Chief Steven Eric Disario, who was dispatched to the scene. The hostages were unharmed.
From there, investigators said after having shot the police chief, Thomas Harltess going into the nursing home and fatally shot the two workers before in turn dying.
It wasn't immediately clear how the shooter was taken down, but a report via 10News told of the shooter fatally shooting himself.
A report via fox8 told of investigators discovering two deceased female employees inside the nursing home. Investigators did not released their identities.
At the time, there were 23 residents inside reported Dayton Daily News, with the nine residents in the facility registered as sex offenders. All nursing home residents were unharmed. Pine Kirk owner Tom Rosser said they were taken to other area nursing homes temporarily.
Previous reports told of nearly half of the residents living in the nursing home facility in 2016 being sex offenders. Occupants' crimes ranged from 'gross sexual imposition to rape of children.' Some were charged decades ago while others committed crimes within the last 10 years.
This is a Facebook post from a neighbor of Tommy heartless. pic.twitter.com/5p2IJRBFo5

— Kevin Landers (@Kevin10TV) May 12, 2017
How the shooter may have been related to one of the patients and how that relation may have influenced the  Kirkersville shooting wasn't necessarily understood.
Of disconcert, a report via heavy cited one of Hartless' neighbors having written on Facebook that the suspect was a 'violent man' while expressing 'grave fear for my life and that of my daughter.' It was not immediately clear when the message was left.
Thorp indicated the area would be closed off while authorities continued to investigate.
Tragedy in #Kirkersville.neighbors say suspect should have been in jail for domestic violence but was let out. pic.twitter.com/MpW5hty02j

— Kevin Landers (@Kevin10TV) May 12, 2017
THE LATEST: Gunman kills Kirkersville police chief, two nursing home workers https://t.co/E7QmfFPs4S pic.twitter.com/MkV5AdHoFD

— NBC4 Columbus (@nbc4i) May 12, 2017
Slain #Kirkersville Ohio police chief has ties to area https://t.co/8VdZGOjavQ pic.twitter.com/tRNwC5B4Zg

— Dayton Daily News (@daytondailynews) May 12, 2017
Family of nurse who worked at Kirkersville nursing home waiting at scene to find out if she's one of the two employees dead. pic.twitter.com/I9BKXavArB

— Lisa Rantala (@rantalawsyx) May 12, 2017