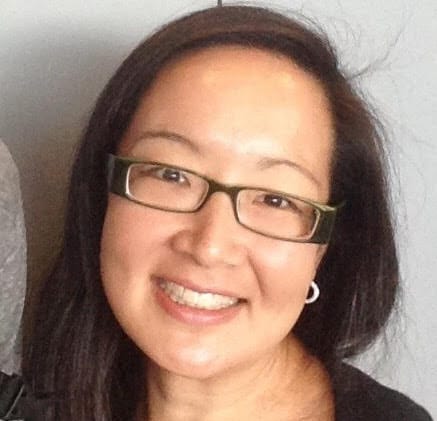 June Chu Yale University dean white trash apology: How an ivy league educator made comments decried as hypocritical, tone deaf and elitist.
June Chu a Yale University dean has caused disconcert recent comments challenged the ivy leaguer's purported commitment to championing cultural diversity.
Having left a slew of 'insensitive' Yelp reviews of restaurants, gyms and movie theaters with Chu calling customers, 'white trash' along with describing employees as 'barely educated morons' the American born Asian educator found herself in a simmering swath of hot water.
Campus tension had been simmering over several months, but it wasn't until an expose by the Yale Daily News over the weekend that the educator relented, issuing a public apology for her 'insensitive' comments. An apology that hasn't quite gone down the way the Yale dean may have hoped.
Wrote Chu, the dean of Yale's largest residential college, Pierson College, in an email to students, 'I have learned a lot this semester about the power of words and about the accountability that we owe one another,'
Adding, 'My remarks were wrong. There are no two ways about it. Not only were they insensitive in matters related to class and race; they demean the values to which I hold myself and which I offer as a member of this community.'
Update: June Chu Yale University dean has been placed on leave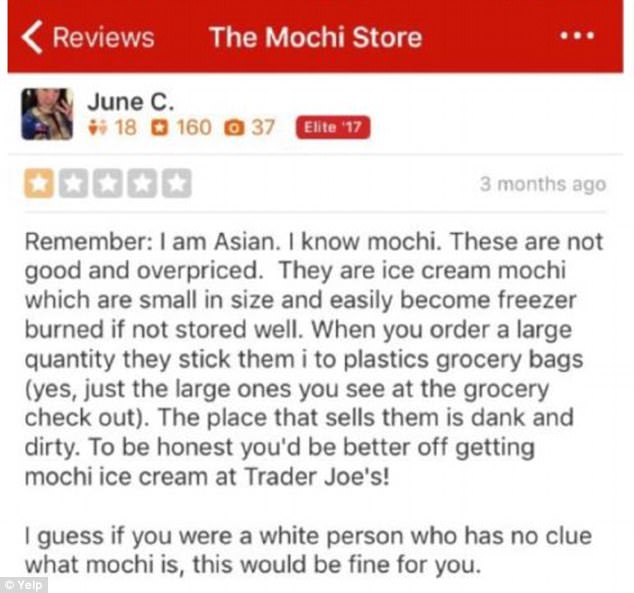 While Chu may have finally done what many on campus considered to be the right thing, educators and students are now asking whether Chu ought to still be able to keep her post as a Yale dean or tender her resignation.
Told Yale College Dean Jonathan Holloway, 'I've not asked for her resignation, and neither has [Pierson College Head Stephen Davis],'
'She's terribly sorry, and I think she's doing exactly the right thing by saying, I've learned from this, I want to stand by all of you and I hope that you'll stand by me as well.'
But tell that to the on campus student body who are wondering why the Asian educator gets to demean 'white people' and remain a bona fide symbol of Yale's commitment to cultural diversity? Which is to wonder how fast would Chu have been shown the door had she similarly made disparaging comments towards African Americans, Latino's or other minority group she found deplorable ….never mind Chu being a minority herself who gets to feel smug in throwing darts.
Also needless to say, Chu would have been thrown off the top balcony floor had she been a white woman man making disparaging comments towards Asians or blacks or other minorities. Something a minority figure might feel gives them automatic license to lash out when the mood arises.
Wrote one student in the school newspaper, 'I will never be able to look at her the same way'.
Adding, 'she needs to formally apologize in person to the college. Dean Chu is trained in human development and psychology so [she] should clearly understand the gravity of her actions, yet the fact that she would put such things on the internet shows that she really should not be in a position of advising students.'
While another wrote, 'These reviews make it clear how Dean Chu thinks about people who are different from her, and how she feels about New Haven, the city all of us call home for a few years'.
That being said, June Chu's position and background is one of enforcing political correctness and safe spaces. So it's pretty ironic. #Yale

— Charles Martel (@KeepItRealist) May 17, 2017
@PhilipTerzian @Yale Yale harvard all cali universities – this is exactly what they think of white working ppl – june chu just got caught – why we love #trump

— Jimmy Burke (@salibnyc) May 17, 2017
Chu for her part has declined to comment specifically on the reviews when reached by the student newspaper, remarking: 
'I am concerned about the shadow that my actions have thrown on my efforts to create an environment in Pierson that respects everyone, and I am especially concerned that it could prevent anyone from coming to me for the support that I offer to all Pierson students,'
'I see that I now have work to do to repair the trust you have all shown me.'
Chu, according to her Pierson biography, has a Ph.D. in social psychology from the University of California-Davis. She joined the college after serving as an assistant dean of undergraduate students at Dartmouth College. During high school, Chu also worked in a summer program at the Yale Daily News, the same student newspaper that exposed her controversial reviews.
Of note, Chu's Yelp account over the weekend was permanently taken down…
And then there were these comments on the web that made me wonder, see what you think?
'Liberals never police their own but they're only too glad to police anyone who disagrees with them and are only too happy to shut down free speech.'
'Seriously…. Living in America has become a nightmare.  What happened to the land of the free.  We can't even have an opinion and voice it… "you can only voice things the left supports and agrees with."
'If she was a republican: her job was gone!!! If she was on tv , the advertising companies were pulling their ads out… and we have seen this happening all the time. Libs world is pathetic!'
'You did notice that her racist remarks were directed at only WHITE people, right? Therefore, all is forgiven.'
'I'm shocked that the liberal elite leaders of the school called out one of their own. The "white trash" she is referring to could care less about what someone like her has to say anyway.'
'I am A$ian. I know mochi.' HAHAHA, of course you do! If some 'whyte-trash' asked her where's the best mochi or chine$e food in town, she'd lose her mind over being $tereotyped.'
'Who in their right mind would hire ANYONE coming out of these liberal indoctrination camps nowadays? Their entitled, litigious, uneducated little snowflakes. Good luck having them around in the office. If someone used their coffee creamer they'd file a formal complaint with Human Resources.'