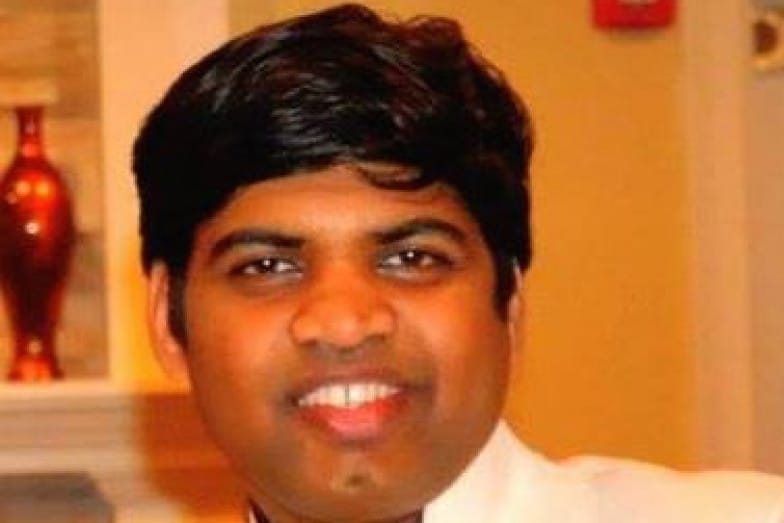 How Anil Vannavalli a Good Samaritan was robbed while rescuing a woman after falling into Edison NJ train tracks. A gofundme appreciation effort is launched.
In an indictment on human character, disconcert has come to the fore with the revelation that 34 year old New Jersey man, Anil Vannavalli having been robbed of his possessions whilst rescuing a woman who had fainted onto train tracks.
The Good Samaritan had been waiting at the Edison train station Friday morning circa 7.40 am when his co-worker fainted onto the train tracks below.
The father of two from Piscataway, put down his backpack along the train platform and immediately went to the rescue of his colleague, 26 year old woman, Madhuri Recherla.
At the time, Anil was one of the three men who had tended to the woman's rescue, who had fallen six feet below and having helped lifted the woman to safety with only seconds to spare before a train arrived.
While Vannavalli may have felt like a hero when he was able to get his co worker back to safety, the good intentioned man felt anything but that when he realized his backpack had suddenly gone missing.
According to a report via NJ.com, Anil told of having a variety of items in the backpack which had gone missing. Stolen along with the bag was Vannavalli's work laptop, three pairs of headphones valued at $700, about $200 in cash, along with his work identification card and train tickets.
Said Police Chief Thomas Bryan: 'This theft, perpetrated in the midst of such a selfless good deed, seems so very disgusting and outrageous'.
Police: Man's backpack stolen while he and 2 others rescue woman who fell from the train platform in #Edison Friday. https://t.co/k5MXZHwxMW pic.twitter.com/YIMPFnF7dH

— News12NJ (@News12NJ) May 1, 2017
Recherla was semi-conscious when two police officers responded to the scene and had her transported to Robert Wood Johnson University Medical Center, in New Brunswick to be treated for a fractured knee and broken ankle.
A report via News 12 New Jersey told of the co-worker saying she lost consciousness and collapsed because she did not have time to eat or drink anything that morning while trying to make it to the train station on time. 
While Vannavalli said he was glad Recherla survived he conceded feeling disappointed that someone decided to take advantage of the situation.
As of Monday afternoon, no arrests have been made with police still trying to identify the perpetrator.
Meanwhile, a friend has launched a GoFundMe campaign to show appreciation for Vannavalli for his selfless and valiant act that ended up costing him more than he bargained and a local community its sense of human dignity and valor, something that Anil Vannavali is anything but in short supply of….