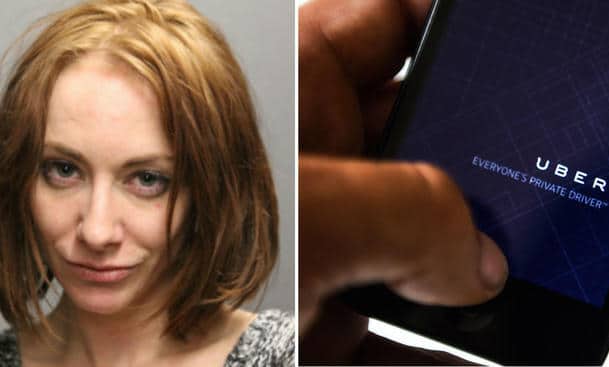 Jennifer Camacho sues Uber after Julie Ramer slashes her in the face. Does Uber bear culpability if another passenger causes one passenger loss or harm? 
Jennifer Camacho a 25 year old Chicago woman has launched a $150 000 lawsuit against Uber after a fellow customer slashed her in the face during a shared ride.
Served in the suit is the car riding company along with the fellow passenger, 34 year old woman, Julie Ramer, who according to the suit slashed Camacho, January 30 while returning home after partying with friends earlier.
According to the chicagotribune, Camacho is seeking $50K from Uber and $100K from Ramer whom Camacho accuses of attacking her with a three inch blade. The suit comes as Ramer awaits criminal charges.
In her suit, Camacho says the attack happened after using UberPOOL, an app that allows users to share riders with strangers if they are heading in the same direction to get a lower fare.
Launched in 2014, UberPOOL is tooted by the ride provider as the company's cheapest level of service.
On the evening of the attack, Camacho claims, Ramer who was sitting in the front seat, started slashing her face with a three-inch blade as soon as she got into the vehicle. The two had never met before.   
The lawsuit filed in Cook County Circuit Court, Illinois on Tuesday contends Camacho suffered several facial wounds – which doctors say may leave permanent scars. 
The suit reports CBS Chicago comes after Uber's insurance provider denied Camacho's claim last month on the basis that the assault was not 'accidental'. 
Camacho's attorney Bryant Greening says Uber was negligent because they should have known that passengers could become violent if they have never met each other beforehand and have no means of checking each other's backgrounds.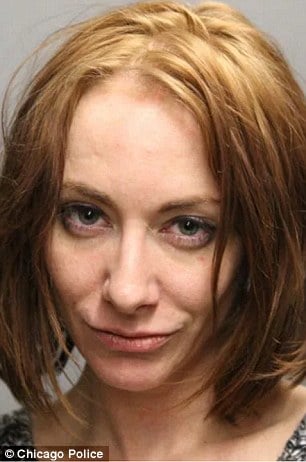 'Uber has a responsibility to our community,' Greening said in a statement. 'It is imperative that rideshare companies ensure safe experiences for all Chicagoans. They have a duty to protect against harm and an obligation to help injured customers.'
Told Greening via the bbc: 'The way Uber is promoting a safe riding experience, they should have solutions and remedies in place for when things go wrong,'
'The difference between Uber and a city bus or train is that Uber is consciously deciding who is put in a car and who people are sharing a ride with.
'Uber has control over the process and should be training drivers how to deal with situations, to protect passengers.'
Uber declined to comment on the lawsuit, except to say 'an altercation between two riders that didn't involve Uber'.  
Never mind that the altercation happened after both woman used UberPool to get home, which is to ask what liability the car ride company, if any, bears when users experience loss or harm upon hiring the outlet at the hands of other passengers?
Chicago police arrested Ramer at the time of the attack, with the woman since charged with misdemeanor battery causing bodily harm. She was released on $1,500 bail and is scheduled to appear next in court on April 24.  
Uber spokeswoman Kayla Whaling declined to comment on the pending lawsuit.
And then there was this comment on the web that made me wonder, see what you think?
OK….what happened to this woman really sucks and she should certainly sue the person who attacked her, but I am not sure what part Uber should play in this situation. The woman chose to take UberPool to save a few bucks. This could have happened just as easily if she shared a cab.
"Camacho's lawsuit argues Uber should have known that passengers could become violent with one another and states that riders, since they are strangers, have no means of checking each other's backgrounds." — Should we check the backgrounds of those who get on a CTA bus or the El or walk down the street? If "Uber should have known that passengers could become violent with one another", then shouldn't anyone who decides to share a ride with a stranger know this also???