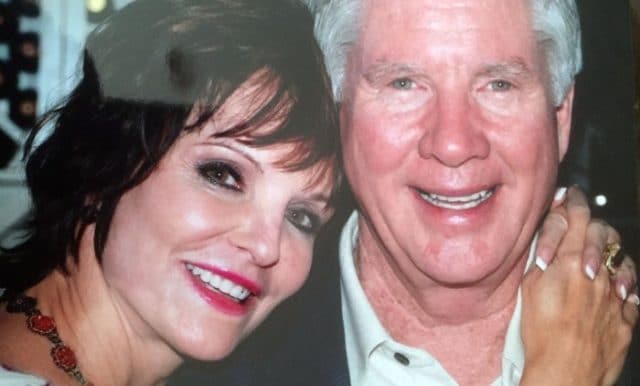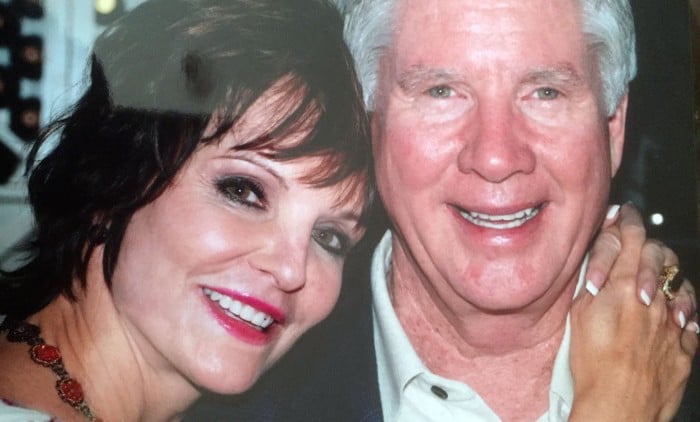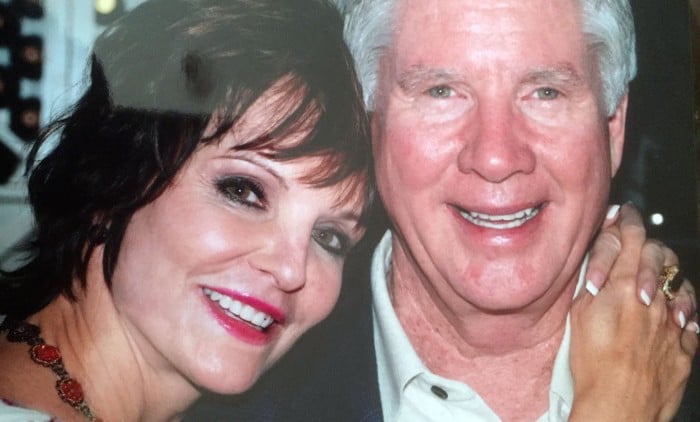 Tex McIver a prominent Atlanta attorney has been indicted with the murder of his wife after authorities claim new evidence compelled them to act. 
Tex McIver a prominent Atlanta, Georgia attorney has been indicted in the murder of his wife.
The charges comes after Claud Tex McIver said that the shooting death of his business executive wife, Landa Diane McIver on September 25, 2016 was an accident.
A report via ajc told of a Fulton County grand jury recommending that the lawyer be indicted on one charge of malice murder and six other charges, including trying to 'unlawfully influence'.
Thursday's indictment came following several weeks of evidence presentation.
The grand jury also issued a no-bond warrant for McIver's arrest. His case will be assigned to a Fulton County Superior Court Judge within the next several days and he will be scheduled to appear during an arraignment hearing, the DA's office notes.
The indictment comes a day after a judge revoked his bond due to detectives recovering a firearm in his Buckhead condo, a violation of his bond conditions.
Steve Maples, a lawyer for McIver, called the indictment 'baseless' and said they will fight vigorously to prove McIver's innocence in court noted AP.
Reiterated the husband's lawyer: 'He has cooperated with every step of this investigation,'
Adding, 'He sat down with police and when they requested financial records he provided them. The Atlanta Police Department did not find any evidence of murder and refused to charge him with it.'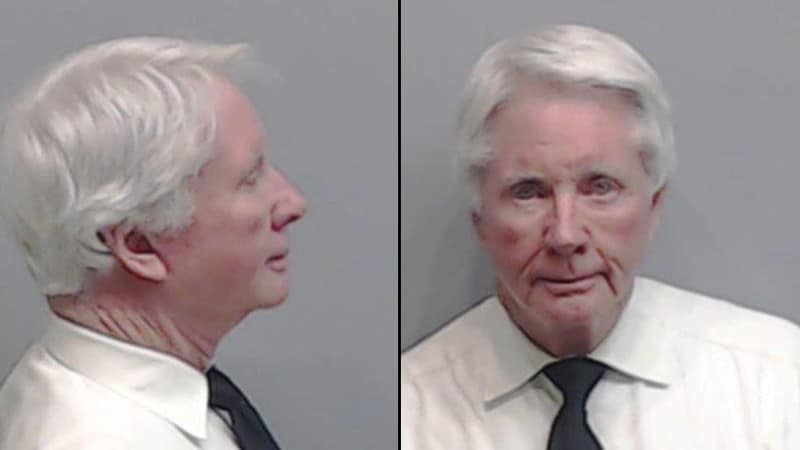 Diane McIver, a 63-year-old president of with Corey Airport Services, died from a gunshot wound in September after Tex claimed accidentally shooting his wife when he dozed off with a gun in his lap in their SUV. Tex McIver was in the backseat while his wife was in the front passenger seat of the car.
The couple were being driven by a family friend when the shooting occurred at an intersection near Piedmont Park in Midtown. McIver, who previously said he was afraid of carjackers, was initially charged with felony involuntary manslaughter and misdemeanor reckless conduct, suggesting police initially believed Tex didn't mean to pull the trigger.
At the time, McIver had asked for his gun as they drove, demanding the group take a detour because he didn't feel safe. At some point the man claims falling asleep, only to awake to the sound of his own gun 'accidentally' firing into the back of his wife sitting directly in front of him.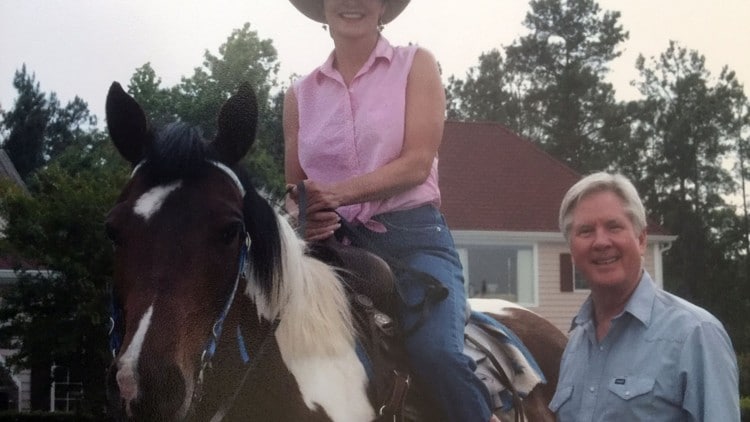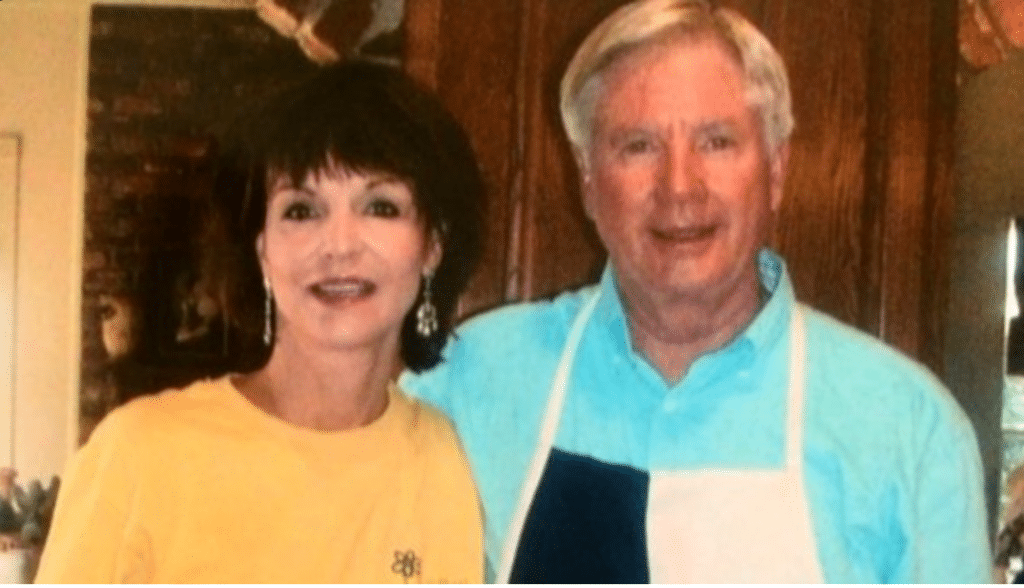 Inciting authorities in bringing charges forward is what authorities described as a change in the husband's behavior after the wife's death.
According to the charging documents, McIver instructed Patricia "Dani Jo" Carter, a close friend of his wife who was driving the couple when the shooting occurred, to tell police she wasn't there.
The couple had been married 16 years, with the wife's obituary described their time together as 'happy years' spent on golf courses and their cattle ranch.
In the interim, McIver's defense attorney said the case would hinge on forensic evidence from the SUV where the shooting took place, which he believed would exonerate his client.
To date authorities have yet to tell what may have motivated the high profile attorney to have sought his wife's death, nevertheless they have gone to great lengths to scrutinize the wife's business dealings, the couple's financial statements along with the wife's recent will.
The husband remains held without bond.
Investigators digging into Tex McIver's financial records https://t.co/dOHKJbfvNY pic.twitter.com/UIl3vnWMVy

— WSB-TV (@wsbtv) April 13, 2017
Tex McIver's prosecutors allege he's hiding a 2nd version of his wife's will… his lawyer says they have no proof. https://t.co/Ck4jJ0BGzM pic.twitter.com/Dz0p8DgqHQ

— CBS46 (@cbs46) April 25, 2017
At 6, deputies took Tex McIver into custody after a judge revoked his bond. Hear what both sides and the judge said about the revocation. pic.twitter.com/z9LwpDAu34

— Richard Elliot (@RElliotWSB) April 26, 2017
Charges dramatically upgraded against Tex McIver. Indicted on murder. @FOX5Atlanta pic.twitter.com/hGp8qIl1Rz

— Morse Diggs (@MoDiggsFOX5) April 27, 2017