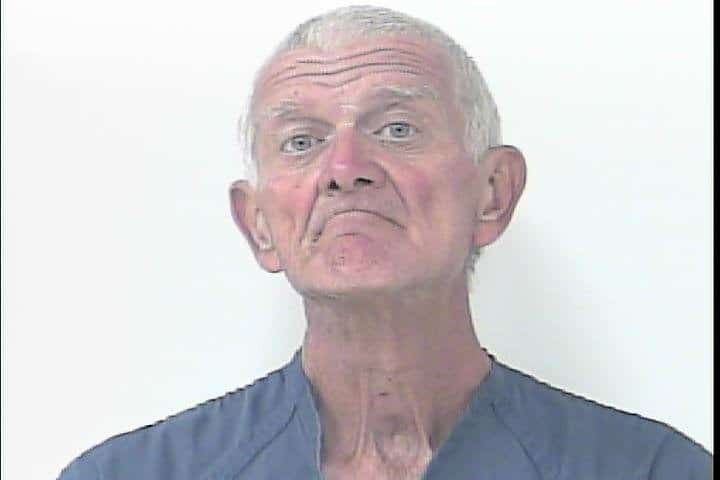 Richard Lloyd tries to do his part for America when the Florida man is arrested attempting to burn down a convenience store which he thought was Muslim. 
Richard Lloyd a 64 year old Florida man has been arrested after simply wanting to do his part to help America get rid of 'all them god damn Muslims'.
Lloyd's run in with the law came when the determined man who sought to 'run the Arabs out of our country' was busted trying to burn down a convenience store that he believed to be Muslim owned.
Cops were called to a Met Mart in Port St. Lucie after Richard Leslie Lloyd was seen acting suspiciously by the store's entrance around 7:40 a.m. on Friday.
'When the deputies arrived, they noticed the dumpster had been rolled in front of the doors and the contents were lit on fire,' St Lucie County Sheriff Ken Mascara said in a statement. 'Upon seeing our deputies, the man put his hands behind his back and said 'take me away."
The store was not open at the time and firefighters extinguished the dumpster fire without it causing any property damage.
Lloyd told investigators that he decided to try and burn down the Met Mart because he was angry about what followers of Islam 'are doing in the Middle East,' adding he thought the store owners were Muslim.
Little did Richard Lloyd know that the owners of the convenience store turned out to be Indian. But then again, maybe that might be enough in some American's eyes….?
'It's unfortunate that Mr. Lloyd made the assumption that the store owners were Arabic when, in fact, they are of Indian descent,' Mascara said. 'Regardless, we will not tolerate violence based on age, race, color, ancestry, ethnicity, religion, sexual orientation, national origin, homeless status, mental or physical disability.'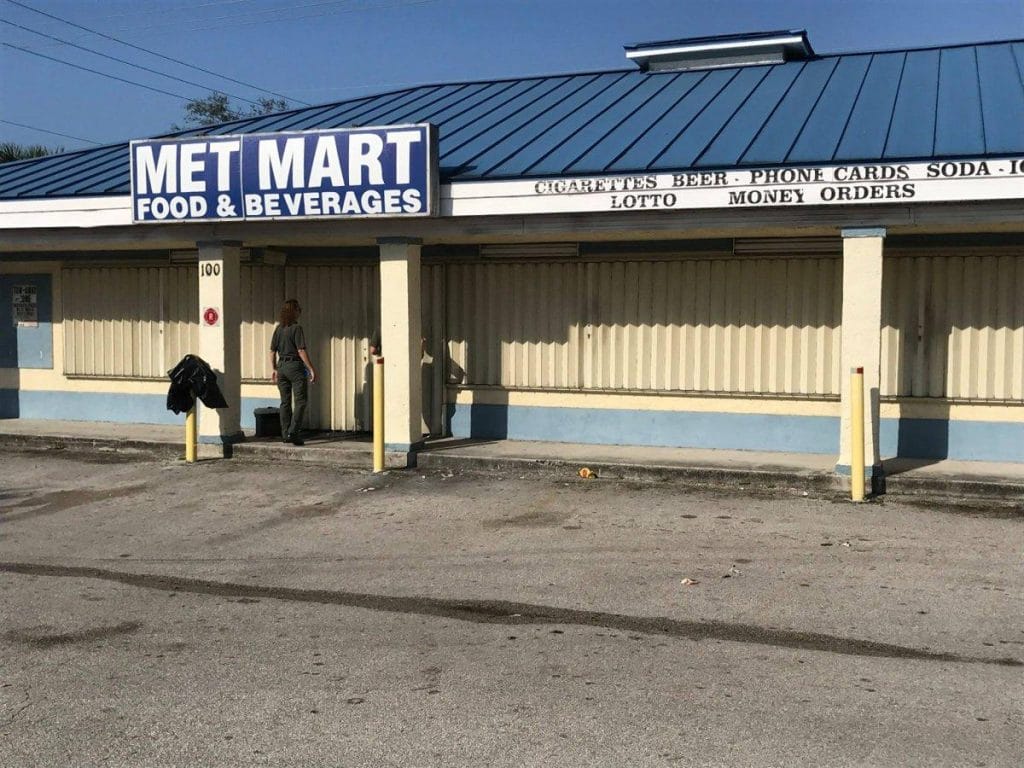 Deep Rai Seattle Sikh man shot at told to go back to own country
'Get out of my country' Adam Purinton shoots dead Srinivas Kuchibhotla.
Lloyd told cops he was 'doing his part for America' and had hoped that the dumpster blaze would burn the entire building to the ground once the flames were fed by the beer and wine inside the store, according to an arrest affidavit obtained by WPTV.
The owner of the store said Lloyd had visited the store in previous days and had become 'distressed' upon finding out that the store didn't sell his brand of orange juice.
Upon his arrest, our collective hero was charged with first degree arson and remained at the St. Lucie County Jail in lieu of a $30,000 bond as of late Saturday.
Cops revealed the man having a history of mental illness, with Lloyd now scheduled to undergo psychiatric evaluation. The state attorney's office will look into whether the Friday fire should be investigated as an intentional hate crime.
Hate crimes against Muslims surged by over 65% in 2015, according to the latest FBI statistics. Some religious leaders tie the crime spike to the rise of President Donald Trump, who critics say fueled Islamophobia and racism as a candidate.