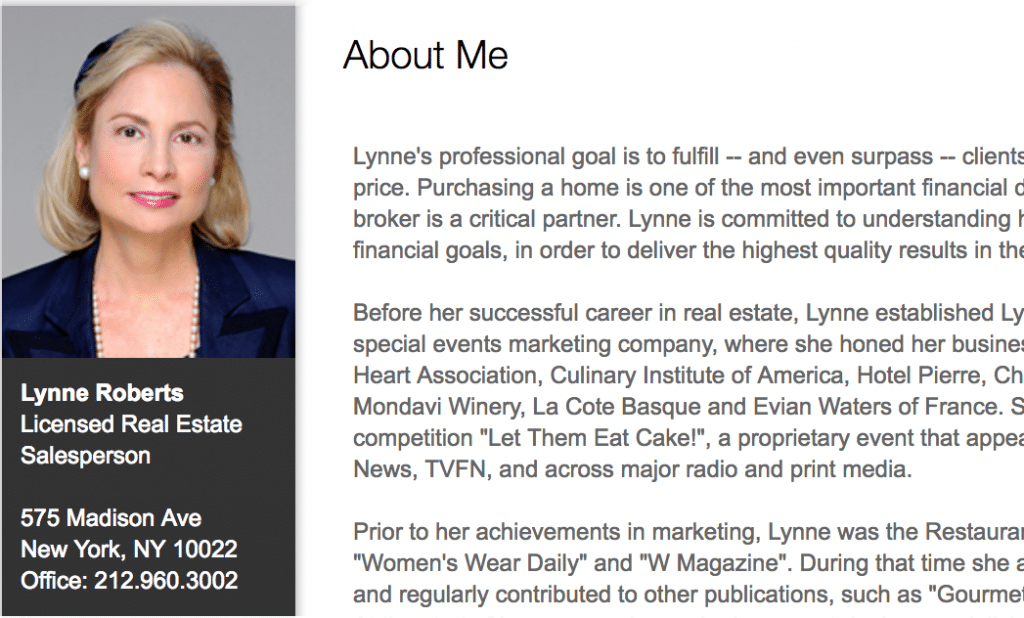 Lynne Roberts Douglas Elliman broker: What led to a luxury real estate broker leaving her husband to rot for dear life inside their shared apartment? 
Lynne Roberts a former food writer turned Douglas Elliman Upper East side real estate agent has been booked for endangering the life of her disabled boyfriend/husband after leaving the man stewing in his own 'feces, urine and vomit' at the couple's luxury East 63rd Street and Third Avenue, Manhattan apartment. For over a week. On the floor.
Charges against the 68 year old woman came after Roberts finally called 911 to report her 67 year old partner, Peter Locker was 'dis-engaged', lying sprawled face down on the floor for over eight days.
Court papers cite the woman calling emergency dispatch on March 15 to report that her 'verbally abusive' boyfriend was lying on the floor, 'barely conscious and covered in feces, urine and vomit'.
Notes prosecutor comments cited via the nypost, 'the flesh on his horse was so decayed that you could see his chest bones'.
Come Wednesday, the boyfriend/husband of 25 years remained in hospital, hooked up to an intravenous drip at a NYC area hospital.
A report via the nydailynews cites doctors fearing for the worst for the man, saying the 'best case scenario' was that he could be patched up enough to 'live a little longer, but he will not be able to leave the ICU.'
And who said 'love' doesn't hurt. Very very much.
Upon his rescue, Locker told police that he had asked his wife for help — but that she'd refused, according to Roberts' criminal court complaint.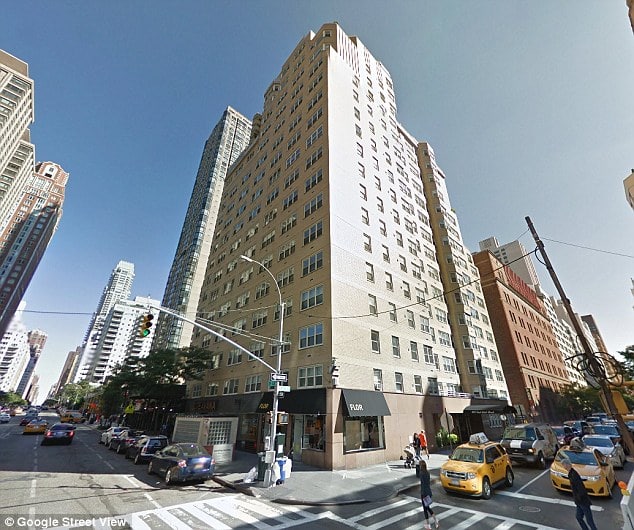 Following her 911 call on March 15, Roberts, 68, allegedly told cops Locker suffers from vertigo and 'fell on the ground eight days ago and couldn't get up' inside their Beekman Town House high-rise apartment.
'I tried to get him up but he told me no, that he will do it,' Roberts said, according to court papers.
Adding, 'I was afraid that if I kept trying to help him, he was going to yell at me'.
Roberts also allegedly claimed she fears Locker 'because he's verbally aggressive with me,' adding, 'He wasn't as hostile today, so I decided to call 911.'
It's your lucky day sir. It only took 8 minutes days.
Roberts was charged with first-degree endangering the welfare of an incompetent or disabled person, which carries up to seven years in prison.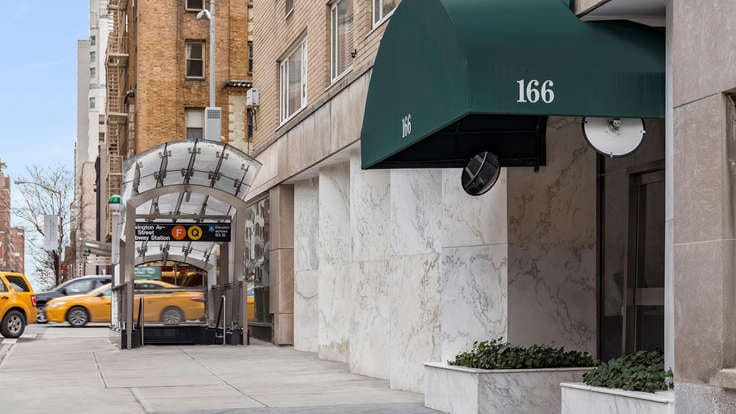 During the woman's March 16 arraignment, Judge David Frey granted a defense request to release her without bail, while motioning a 'stay away' order of protection.
A source at their apartment building according to the nypost described Roberts and Locker as 'a strange couple' who 'never came out during the day.' Can you guess why?
According to the Douglas Elliman website, Roberts has brokered the sales of three dozen apartments, including a $3.2 million deal on the Upper West Side, while company source said she hadn't been working lately. 
The website also describes the real estate agent as having also worked as a marketer for Louis Roederer champagne and Evian, in addition to co-authoring two cookbooks and doing stints at Women's Wear Daily and W.
Adds the website: 'A born-and-bred New Yorker, she graduated from Riverdale Country School and then earned a bachelor of art degree from Barnard College and two masters of art degrees from Columbia University, in Art History and Comparative Literature. She also attended the Sorbonne and is fluent in French.'
Responded the realtor's lawyer, Roger Stavis, 'We are looking forward to fighting these baseless charges.'
Roberts is due back in court May 3, at which time she will find out if she's been indicted of any crime.