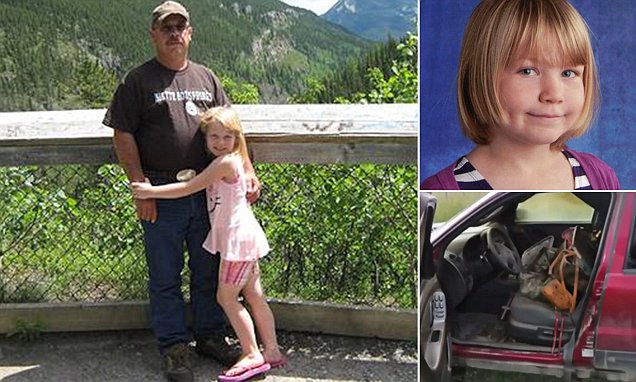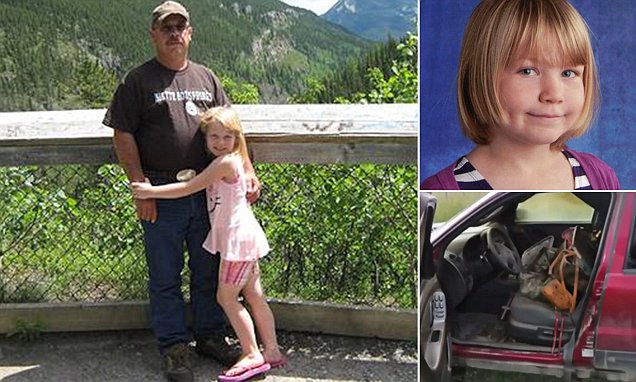 Laura Coward sentencing: How a mother murdered here nine year old daughter to spite the child's father after losing full custody to her former husband. 
Laura Coward a 50 year old Canadian woman who poisoned and burned her daughter to death has been sentenced to life in prison with no chance of parole for 18 years.
The woman's sentencing on Friday comes after the Calgary mother pleaded guilty last month to the second degree murder of her 9 year old daughter, Amber Lucius during a bitter custody battle with her former husband.
Three days prior to the murder, the former couple's divorce was finalized, ensuring the father full custody of the daughter.
Rendering her sentence, Court of Queen's Bench Scott Brooker said Coward's sentence must reflect 'society's disgust and outrage'.
'Amber was completely vulnerable to and trusting of her mother,' said Brooker. 'It was the ultimate betrayal for Ms Coward to kill her own daughter.' 
A report via CTV News cited the Justice saying Coward deserved credit for pleading guilty and for her apparent remorse, while at the same time pointing out the mother never explained her motive for murdering her daughter.
Brooker added that the murder was vile, random and senseless and appeared to have been revenge against Coward's former husband, Duane Lucius.
Court documents described a bitter divorce between Coward and Lucius. 
Coward and Lucius separated in October 2007.
Despite 10 court orders directing Coward to allow Lucius access to his daughter, Coward did not comply and Lucius was granted full custody of Amber in June 2013.
A custody tug-of-war over their daughter had continued up until the girl was found dead.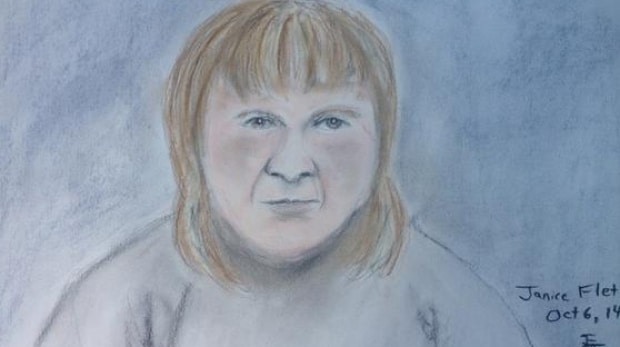 Matters came to the fore in September, 2014 when Amber Lucius was reported missing. Prior to Amber's disappearance, the mother had told she was taking her daughter 'stargazing'. Two days later her mother was arrested.
Police found Laura Coward near Sundre in a remote location, in west-central Alberta, standing beside a burned truck in which her daughter's body was discovered. 
Coward had been with Amber for the Labor Day weekend where upon she gave her daughter a non-lethal dose of a prescription sleeping aid.
She mistakenly thought Amber was dead and filled the inside of the truck – where her daughter lay unconscious – with paper and plastic totes before closing the door and setting it on fire with a propane torch. 
An officer who found the burned truck saw a handwritten note by Coward on its front window that reads: 'Help me. It was an accident. Locked keys in.'
An autopsy report told of Amber dying of a combination of hypothermia, smoke inhalation and carbon monoxide toxicity.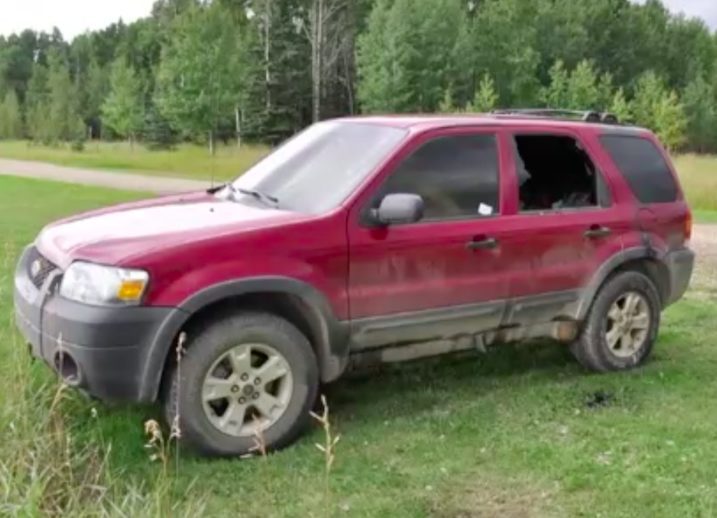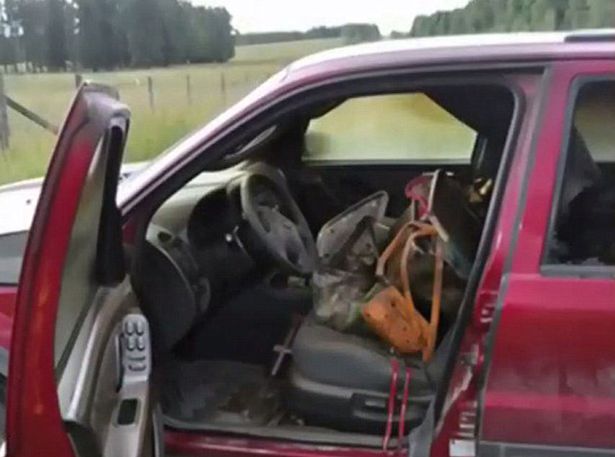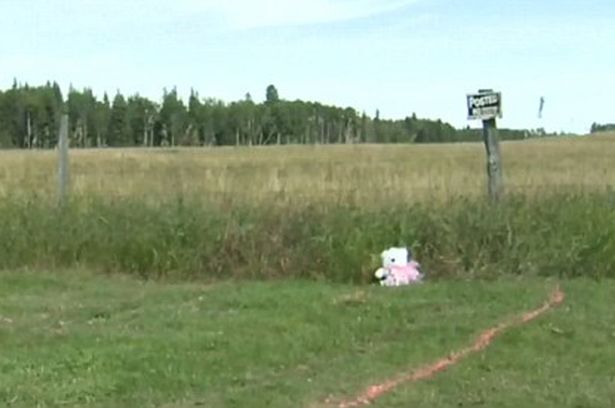 During her sentencing, the mother begged her friends and family for forgiveness.
'I want to say to the father, my family, friends that I'm responsible for my choices and I beg for their forgiveness and I plead for your mercy,' she told Brooker.
The father in turn said he would never forgive her for the pain she caused.
'I feel upset (about) how someone could do something like this to a little, innocent girl with a whole life ahead of her,' he said.   
Reiterated the father: 'No sentence will do justice for what has happened to Amber,'
'As a father, I have had to bury my child and nothing will bring her back. I can only hope that other children are not being used as bargaining chips in a divorce or used to hurt the other parent.'
Coward's sentencing comes after she was initially charged with first-degree murder, copping a second degree murder plea deal last month pursuant to her confession. 
Prosecutors proposed a 20-year parole ineligibility, while the defense asked the judge to consider allowing Coward to apply for release after 10 to 12 years.
'There's no way you could ever put into numbers how significant the offense is,' defense lawyer Jim Lutz told CBC. 'Everybody's pretty broken up about this.'
In his 30 years as a prosecutor, Mac Vomberg said this is the most disturbing case he's seen.
'Virtually everybody who's come close to this case has suffered,' said Vomberg. 'The damage done to virtually everybody involved is widespread and very traumatic.'