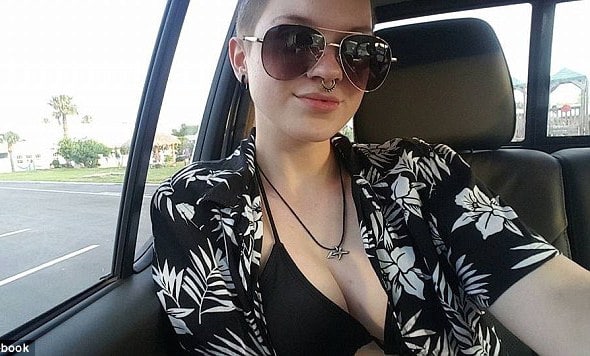 What led to Hailey Cartwright a Crowley, Texas sophomore student dying during color guard practice? Autopsy pending. 
Hailey Cartwright a Crowley, Texas sophomore student has died after collapsing during color guard practice at her high school Monday night. 
A report via Star-Telegram told of the Crowley High School color guard experiencing a 'medical emergency that left her unresponsive'.
At the time an on site school nurse began CPR along with using a defibrillator on the 16 year girl prior to the arrival of paramedics.
Transported to Texas Health Hugely Hospital, the10th grade student would later pass away at 8.32pm according to Tarrant County Medical Examiner's Case Records.
Both cause and manner of her death are still pending.  
'Crowley ISD is incredibly saddened by this tragedy and the loss of this beautiful, young life,' Interim Superintendent Patricia Linares said in a statement. 'Our thoughts and prayers are with Hailey's family, friends and the Crowley ISD staff during this difficult time.'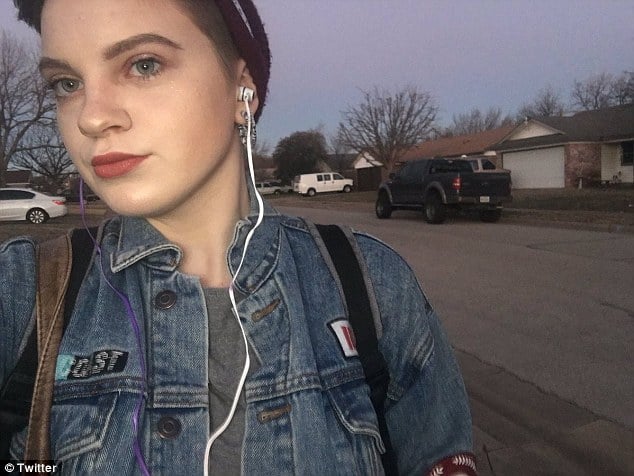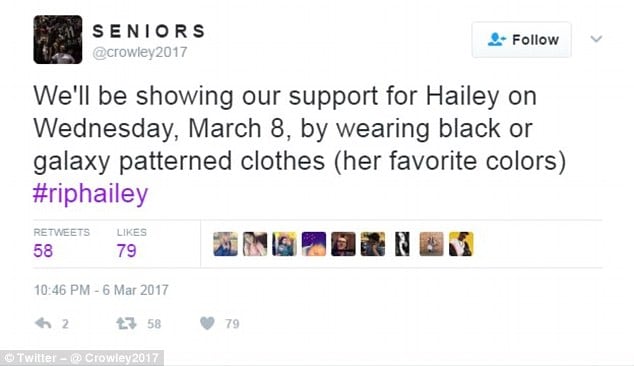 Cartwright's schoolmates were encouraged to honor her memory today by 'wearing black or galaxy patterned clothes (her favorite colors)' to school and signing a poster her color guard squad made, according to classmate tweets.
Friends also paid tribute to the fallen girl on her Instagram account.
Wrote user, thebezonianbibliobibuli: 'We talked many times Hailey, sometimes into the night. You were a great friend for the short time I knew you. I'll always miss our conversations. The world is truly dimmer without your smile to make it bright'.
While user, rattybratty wrote: 'Rest in peace hailey, You made global prep such an amazing experience for me and you helped me on the days i felt the absoulte [sic] worst. … Im going to miss the days we would play pranks on people, the days you offered me comfort and your attention when no one else here would.'
KHOU reported that Cartwright was studying health science at its college prep Bill R. Johnson Career and Technology Education Center and that she was enrolled in online classes through the district's Global Prep Academy.
A GoFundMe page asking for donations to help cover funeral costs has since been started by Cartwright's aunt. To date $6,420 of a $5,000 goal has been raised.
Funeral arrangements for Cartwright are pending the release of autopsy results.