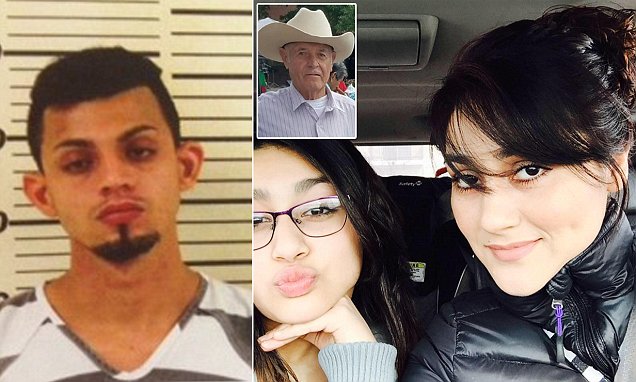 What led to Carlos Hernandez Ventura murdering his girlfriend, the woman's daughter and their landlord in a machete attack? Trial testimony begins. 
Carlos Hernandez Ventura a 25 year old Adel, Iowa man has appeared in court after being accused of hacking his girlfriend to death with a machete along with her daughter and landlord.
Killed was 34 year old woman, Lourdes Flor De Leake and her 14 year old daughter along with their 78 year old landlord, Juan Jimenez Tejada during a machete attack on October 29.
According to trial opening testimony earlier this week, the knife wielding attacker chopped of his lover's hand before killing her and his two other victims at the Perry, Dallas County home where the woman was renting.
Upon his arrest, Hernandez-Ventura admitted to police his victim pleading with him for her life along with telling him that she loved him.
Implored the victim as her boyfriend began to hack at her, 'I love you, why are you doing this?'.
The murders would come less than a month after Hernandez-Ventura moved to Perry after meeting Leake while she was visiting the East Coast.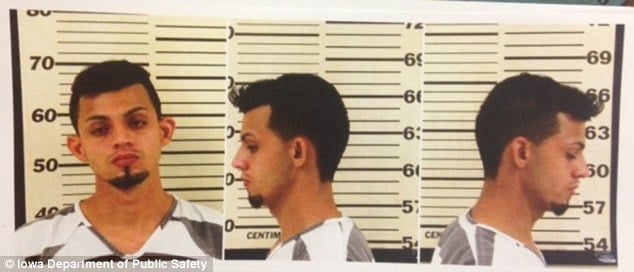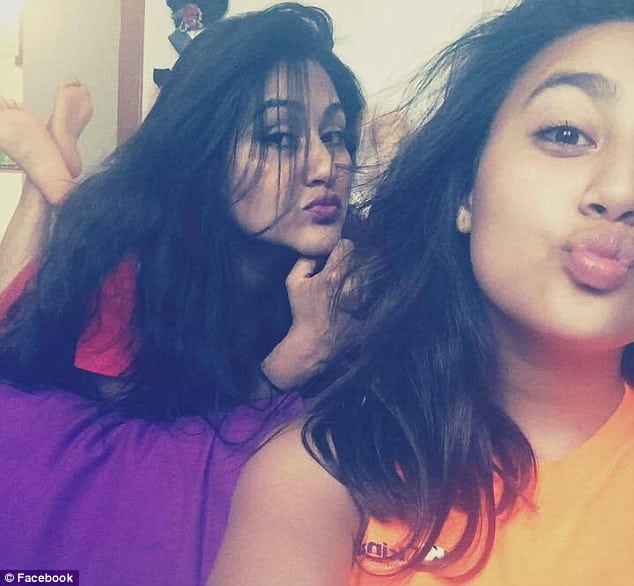 Addressing the court, Iowa State Patrol Sgt David Saldivar said that Hernandez Ventura admitting his deeds after the attack.
Saldivar was called in to translate between Spanish-speaking Hernandez-Ventura and an Iowa Division of Criminal Investigation agent, who was interviewing Hernandez-Ventura at the hospital noted the Des Moines Register.
According to Saldivar, Hernandez-Ventura told the DCI agent that he attacked his lover, her 14-year-old daughter and their landlord from behind. 
Having initially targeted Leake, killing her in the bedroom the man then set about tracking the landlord in the other part of the house and killing him.
'He said that Juan [Tejada] hadn't noticed the attack in the bedroom,' Saldivar said. 'He used the same machete and attacked him from the rear as well.'  
Cops and medics found Tejada alive and airlifted him to a hospital in Des Moines, according to 13WHOTV. He later died from his injuries.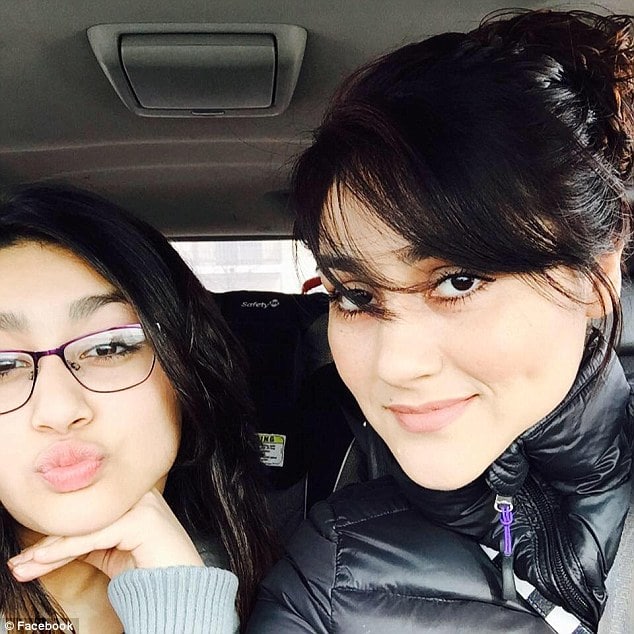 After attacking Tejada, Hernandez-Ventura said he ran into Leake's daughter, Melany Barraza, in the hallway. He said that she had been in the shower during the first two attacks and that he struck her with the machete when she turned away from him.   
Perry police officer Lourdes Clay told jurors that it looked as though Barraza had been partially decapitated, while her arm appeared to have been severed at the elbow.
The police officer said the man's machete was recovered on a chair inside the house.
After the slayings, Hernandez-Ventura took Leake's Honda Pilot and drove it 13 miles across the border from Clinton, Iowa, until the car ran out of gas, according to Saldivar.  
He was then taken into custody and sent to a hospital in Morrison, Illinois, where he was interviewed notes the dailymail. 
While conceding that his client had indeed killed his three victim, Hernandez-Ventura's defense attorney, Michael Adams argued that he had only done so after being 'ordered' by Leake's estranged husband, Daniel Leake, and that he should be be found not guilty because of that.
The lawyer claimed that Daniel threatened to kill Hernandez-Ventura and his family living in Virginia and El Salvador, if he did not execute the killings as instructed. 
No charges are pending against the former husband.
Saldivar testified that Hernandez-Ventura told the investigators that Daniel ordered him to kill Leake because she'd discovered that he was a narcotics dealer.
'I recall him saying … he had cried throughout the night just knowing that he had to do this,' Saldivar said.
Nevertheless DCI special agent Don Schnitker testified earlier in the week that investigators were unable to turn up any evidence that Daniel sold drugs or was involved in the machete slayings. 
Assistant Dallas County Attorney Wieser told jurors that they may never get a 'good explanation' for why Hernandez-Ventura attacked Leake, her daughter and her landlord.