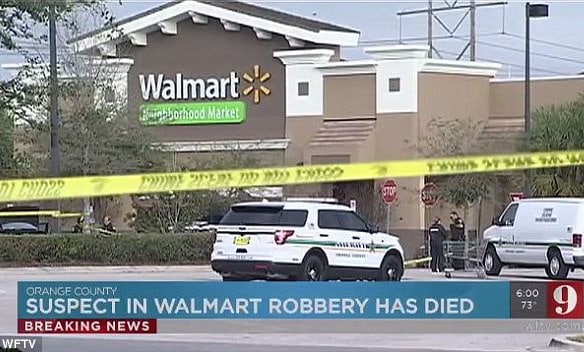 WalMart customer fatally shoots thief accused of stealing diapers: Cops investigate a shooting which involved a customer feeling threatened.
A Walmart customer has fatally shot a 19 year old man who was allegedly trying to steal diapers from a Pine Hills, Florida outlet.
The shooting comes after the customer told of 'feeling' threatened.
A report via the Orlando Sentinel told of the thief allegedly loading the merchandize into a vehicle with three to four other people Saturday morning when the customer, who was armed with a licensed concealed weapon decided to intervene.
'They were fleeing from the store when they were confronted by store personnel,' Orange County Sheriff Capt. Angelo Nieves stated in a press release.
'Some type of commotion occurred at the vehicle as it was being loaded with the stolen merchandise.'
Adding: 'While helping the employee, the customer felt threatened by one of the suspects, who the customer believed was arming himself,' 
'The customer who had a firearm of his own fired to defend himself and the suspects all jumped into their red vehicle and attempted to flee'.
WFTV reported that the teenager was shot multiple times. A witness speaking to WESH-TV said she heard as many as eight shots fired.
Because he felt threatened.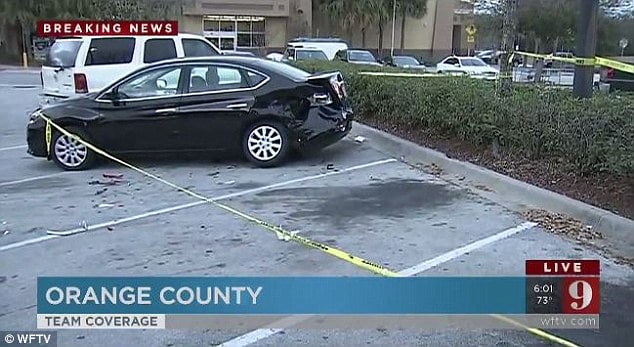 From there the suspects took off in their Nissan vehicle before crashing it into two other cars in the parking lot. They then abandoned the vehicle, taking off on foot.
The 19-year-old who had been shot attempted to flee into a nearby gas station but collapsed once inside. He was taken to a hospital and pronounced dead.
The suspects' vehicle was later identified as having been stolen in a Jan. 14 carjacking.
No arrests have been made in the case. Authorities said they are still considering whether charges will be pressed against the customer who fired the gun.
Reiterated the police captain: 'We have a situation where someone rendered aid, they provided assistance to someone else. Currently they're being cooperative and they're providing information and statements.'
But where they being too cooperative and taking the law into their own hands? Which is to wonder what constitutes feeling threatened vs acting preemptively or as some have wondered using the act of a crime in progress enough validation to shoot at will …
Or did the 'punks' as one commentator on the web reflected simply get what they deserved?
The suspect has yet to have been identified.