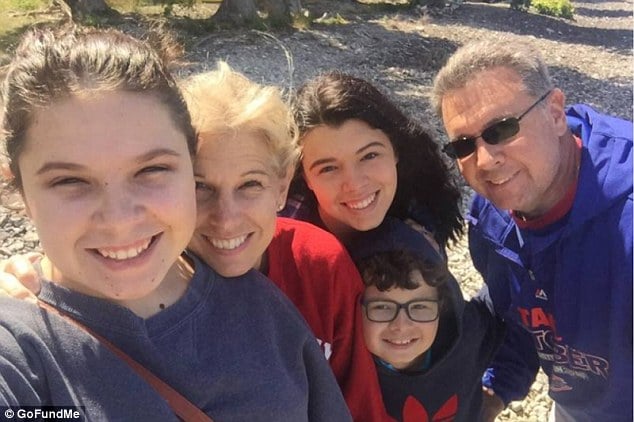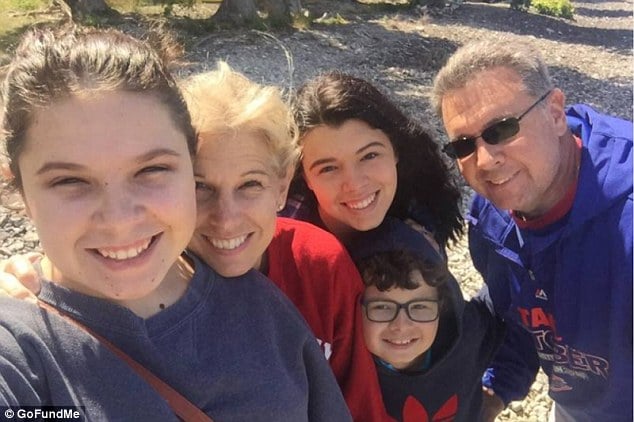 A speeding Piotr Rog slams into an Illinois family killing all three occupants instantly. How did a 4 time suspended driver have legal access to drive? 
A community is in mourning after an Arlington Heights, Illinois couple, the parents of three along with their eldest daughter were on Thursday night killed at the hands of 21 year old speeding Mercedes driver, Piotr Rog.
Killed in the horrific crash were Kevin Crawford, 52, his wife, Anita Crawford, 50 along with their eldest daughter, Kirsten Crawford, 20 after their vehicle was struck at high impact by Rog, who was also killed.
The fiery fatal crash reports the Chicago Tribune occurred on Northwest Highway in Des Plaines, 30 miles outside of Chicago.
At the time of the accident, Des Plaines Police said Rog, who had four previous driving violations had been driving well over the 40 mph speed limit posted on the highway.
Surviving the tragedy was a passenger in Rog's vehicle, who remained in critical condition at Advocate Lutheran General Hospital. As of Tuesday, that individual's name hadn't been released.
A report via WLS told of Rog slamming his Mercedes into the Chevrolet Impala driven by Kevin, who at the time was turning into a YMCA parking lot from the eastbound lanes of Northwest Highway, police say. At the time the occupants were returning from soccer practice.
The Crawford family vehicle was pushed at least 75 feet into another car traveling east. 
Authorities said that after the crash, the Impala the Crawfords were traveling in resembled 'a ball of aluminum foil'. 
Des Plaines Police Chief William Kushner called the accident the worst he has seen in decades.
Four people were killed and three others were injured in a three-car crash in Des Plaines on Thursday, police said https://t.co/nWcxOf1gcE pic.twitter.com/pgnvLSqNNi

— Suburban News (@chitribsuburbs) February 17, 2017
A GoFundMe page created shortly after the deadly crash is asking for donations to provide financial support for the couple's two children they left behind, Hailee Crawford and Christian Crawford.
States the donor post in part: 'This horrific (and) unthinkable tragedy happened while they were doing what most of us do – attending activities or sporting events,'
'They leave behind two young children, Hailee, 15, (and) Christian, 9. 
To date, $93K has been raised, far surpassing the initial goal of $10K.
Told Hailee viaWLS: 'I'm still shocked I think. Just trying to let it all in.'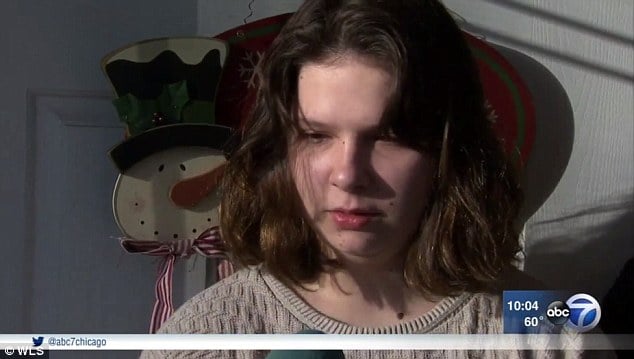 Reports tell of Kevin working as an insurance agent and the founder of the Chicago Fire Juniors Gold Soccer team. 
His wife Anita worked at Aon Hewitt, a provider of human capital and management consulting services. 
Read a statement Anita's employer released: 'We are deeply saddened by the passing of Anita, Kevin and Kirsten Crawford. Anita was a valuable and beloved member of the Aon family and will be sorely missed,'
'We send our heartfelt condolences to the Crawford family and will provide the full support of the firm as they cope with this tragedy.'
On Monday, family and friends of the Crawford family gathered for a visitation at Friedrichs Funeral Home. 
A funeral service for the family of three was held Tuesday at St. John Lutheran Church, where the pastor, Rev. Jeff Gavin, said he not only married the couple, but also baptized all three children in the church.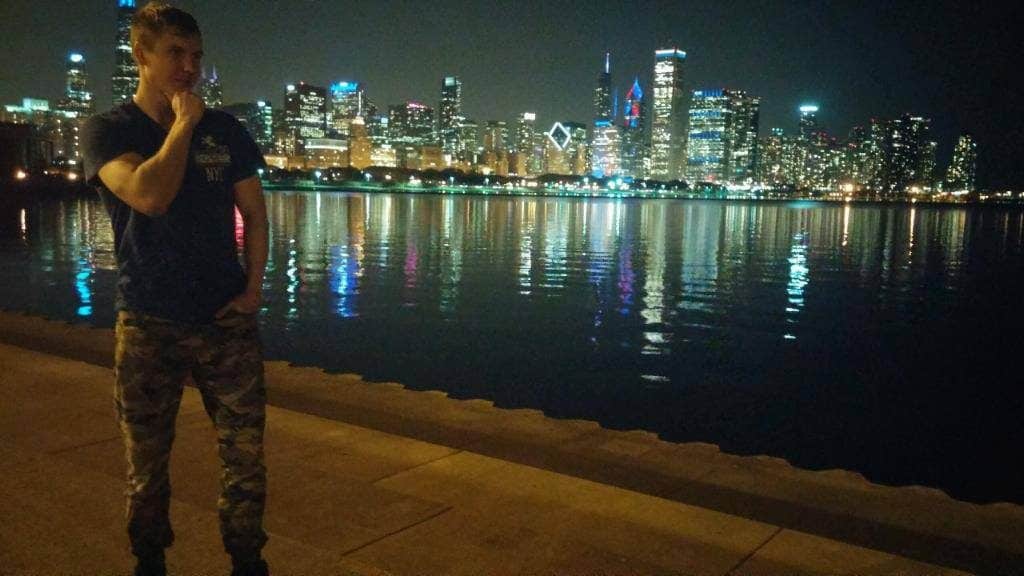 Authorities are continuing their investigation into the fatal accident, as court records show that Rog has a history of traffic violations. 
Rog had his driver's license suspended at least four times on separate occasions in the past few years.
His license was last reinstated less than a month ago on January 9 after it was suspended for three months following an underage drinking arrest. 
Which is to wonder are laws too lenient when it comes to giving serial offenders their driving license back? And shouldn't more onerous measures be in place before drivers qualify to be allowed back on the road?
Rog's social media pages showed an avid fascination in fast cars, motorcycles and daredevil stunts. 
A Facebook profile picture featured the motto, 'Smoke Tyres, Not Drugs', which is a popular quote for street racers.  
Through an attorney, his family released a statement that reads: 'The Rog family would like to offer their deepest sympathies to the Crawford family for the loss of their family members. 
'We are all saddened by the losses that have resulted from this unfortunate accident. We ask that everyone withhold judgment while the situation is still under investigation by the Des Plaines Police Department and various agencies who are all working diligently to determine the facts surrounding what occurred. 
'Please know that our thoughts and prayers are with everyone affected by this terrible tragedy.'