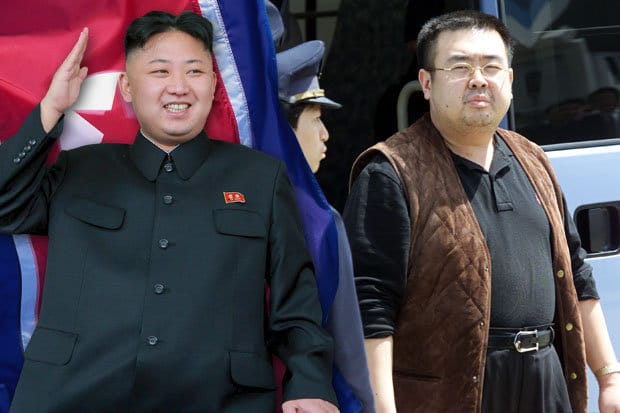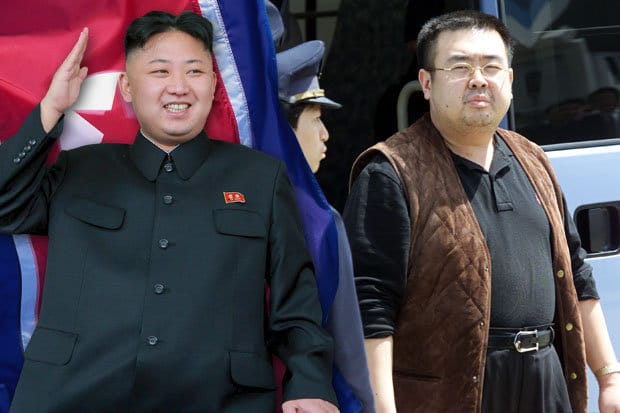 Kim Jong Nam dead: Did North Korea's Kim Jong Un order the assassination of his half brother? How one man living in exile served to unease Pyongyang.  
Kim Jong Nam the estranged half brother of North Korea president, Kim Jong Un, has died in a brazen episode which saw the man assassinated by two female assassins brandishing poison needles inside a Malaysian airport.
Media reports tell of the 'casino loving half brother' walking through the airport in the capital city of Kuala Lumpur Monday morning, when the two women plunged 'poison needles' into his body.
The 45-year-old playboy, who was the oldest son of former North Korean dictator Kim Jong il, died en-route to a local hospital, Reuters said.
The women, thought to be North Korean operatives, fled the scene with The Telegraph reporting that authorities have yet to make any arrests. 
happy taco tuesday i mean valentines day i mean taco tuesday

???Kim Jong Nam Murder? ??https://t.co/ZuydylRryK

— Donald J.Trump (@realDonaIdrTump) February 14, 2017
At the time of his assassination, Kim Jong Nam had been waiting for a flight with a passport under the name of Kim Chol.
How assassins were able to intercede in the half brother's travel arrangements is yet to be necessarily understood, with speculation that the brother most likely having been under constant surveillance.
South Korea's national news agency Yonhap quoted a source as saying agents of the North's spy agency, the Reconnaissance General Bureau, carried out the assassination by taking advantage of a security loophole between Jong-Nam's bodyguards and Malaysian police at the airport. Others wonder if there had been a concerted effort between both parties?
Malaysia is one of a dwindling number of countries that has close relations with North Korea. Malaysians and North Koreans can visit each other's country without visas.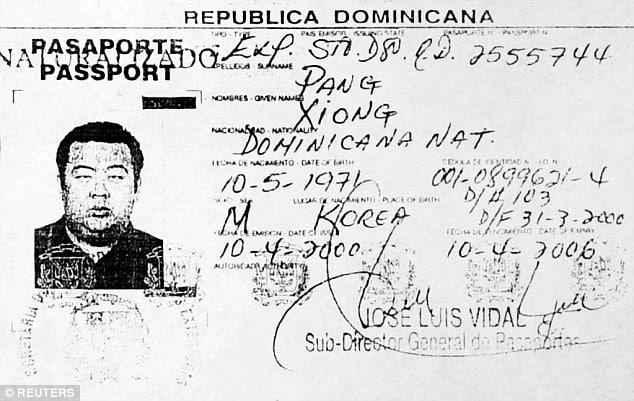 In the aftermath of the brazen open air murder, pundits say that the murder of Kim Jong Nam was long in the making at the hands of North Korea's sitting despot president, Kim Jong Un.
Prior to the half brother's murder, Jong-nam had been ordained to be his father's successor, until his arrest in 2001, when authorities caught him using a fake Dominican Republic passport at Tokyo's Narita Airport. At the time, the half brother told police that he and his family were on their way to Tokyo's Disneyland.
The incident led to Jong-nam becoming a pariah in the eyes of his father, with the elder son living in exile in Macau – Asia's center for Las Vegas-style casino gambling.
The wealthy jet-setter also spent much of his time in China, where he quickly and openly ingratiated himself with a hedonistic Western lifestyle, including staying in luxury hotels, eating at expensive restaurants along with making frequent luxury shopping jaunts. 
In the interim, conditions for the ordinary North Korean citizen continued to remain abysmal, with most citizens struggling to exist on sub-standard living standards.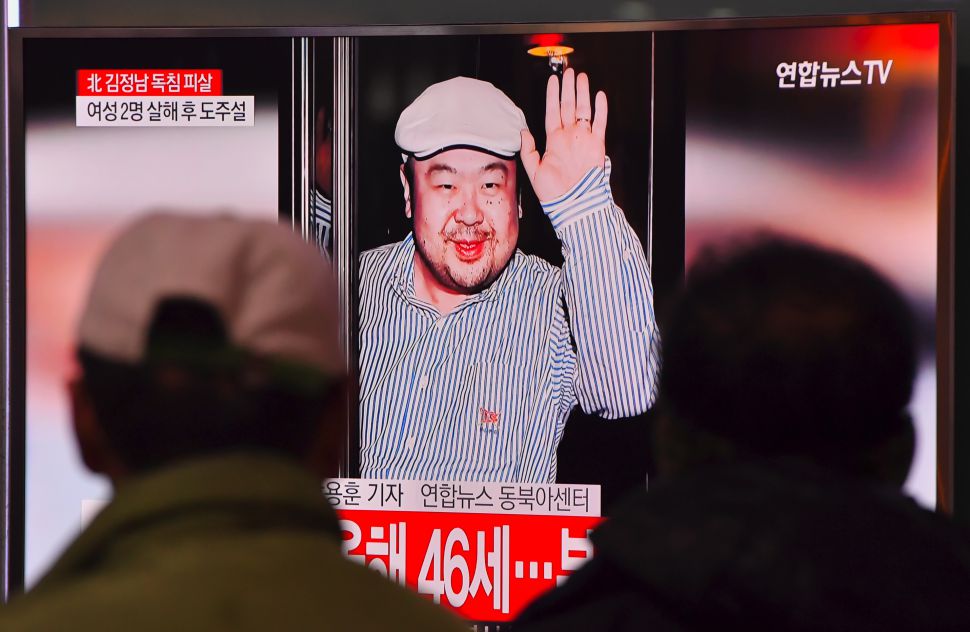 Following his father's death of natural causes in 2011, with his younger half brother now assuming the role of leader, the elder half brother went deeper into hiding, fearing that Kim Jong-un would see him as a threat.
In the six years since his younger brother assumed power, Jong-nam had increasingly become a vocal opponent of the 'hereditary transfer' of power to Jong-un, while also calling out what he described as Stalinist type policies. 
'Personally I am against third-generation succession,' Jong-nam told Japan's Asahi TV in 2012. 'I hope my younger brother will do his best for the sake of North Koreans' prosperous lives.'
The brother went on to strenuously deny having any desire to return and assume power.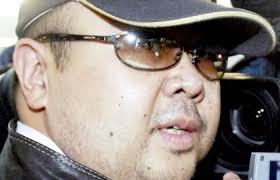 In the intervening years, rumors had swirled that Kim Jong Un sought his elder brother's death, as the elder brother continued to criticize policy in North Korea, while also risking the notion of disobedience amongst locals.
There was also speculation that other states in the region may have been jockeying to use the half brother as a conduit for nullifying Kim Jong Un's regime, and may have been protecting and facilitating the elder brother.
In 2011, North Korean spies tried to assassinate Kim Jong-nam in Macau, a source told the Daily Mail. 
Which raises the question had there been other plans in the years since and what preempted the half brother's murder on February 14th? Which is to wonder had there been something imminent in the pipeline that threatened to de-stabilize Kim Jong Un's hold, or was the murder the action of a calculating power source which continues to defy Western alliances.