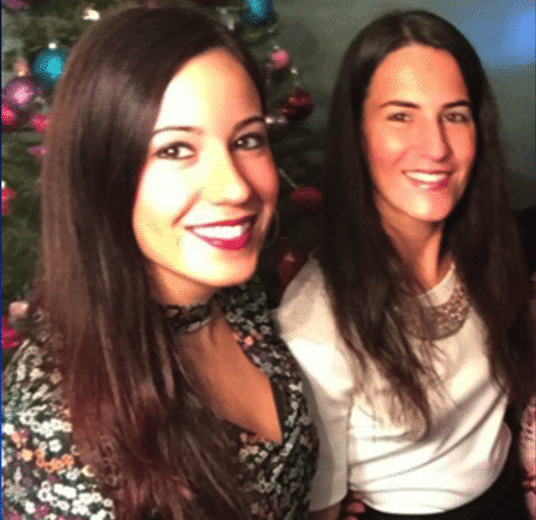 Jennifer Santos WTC Oculus: Video shows that the sisters had been horsing around moments before the accident, as Jenny Santos pretended to be flying. 
New revelations have told of Jenny Santos the 29 year old Kearny, New Jersey woman who plummeted to her death in the early hours of Saturday morning at NYC's WTC, Oculus hub was 'horsing around' moments before losing her balance.
According to a source cited by the nypost, Jennifer Santos who was riding an escalator with her twin sister, Amanda Santos circa 5.30 am that morning had pretended to be a superhero.
It's at this point that a hat Amanda was wearing fell off her head, leading to her 29 year old physical education teacher sister leaning over to catch the falling hat, only to lose her balance, toppling 34 feet below.
Video cited by officials tell of Jennifer Santos in the moments before the accident laying prone on the banister of the escalator, 'like she was pretending to be flying'.
Seconds later, Jenny Santos lost her balance, plunging from the street level to the C1 level on the main concourse, where she hit her head on the marble floor.
A spokeswoman for the city's chief medical examiner said Santos died from blunt-impact injuries to her head and torso.
Photos: Jenny Santos falls to her death trying to catch twin sister's hat at WTC Oculus
In the aftermath of the tragedy,  attention has begun to shift to the design of escalators at the $4.4 billion facility as designed by lauded Spanish/Swiss architect, Santiago Calatrava.
Some passengers wondered whether the glass barriers running alongside the escalator should be higher.
'If I was taller, I might be a little more wary,' said Vanessa Chang, 32, via the nydailynews as she held on to her Teacup Yorkie. 'I was worried about the dog. If I was holding a kid, I'd be nervous.'
Offered a transit supervisor, 'They should definitely make it higher, but with a place to hold on with your arms.'
Measurements taken by the nydailynews told of the guardrails at the Oculus and Fulton St. station at 3 feet, 4 inches tall. The 2-foot glass portion of the partition sitting on a metal support less than a foot tall. The railing was measured to be another inch, and the rubber covering just on 4 inches.
Most Oculus visitors asked on Sunday said they were comfortable with the current escalator dimensions.
Offered Charlie Carson, 62, a legal secretary from SoHo, 'It was an accident. You could make a real good case that when there's a drop like that the barrier should be higher. I can see how someone reaching for their hat could fall over.'
Neither the governor's office nor the Port Authority responded to questions about escalator safety. Architect Santiago Calatrava could not be reached for comment.