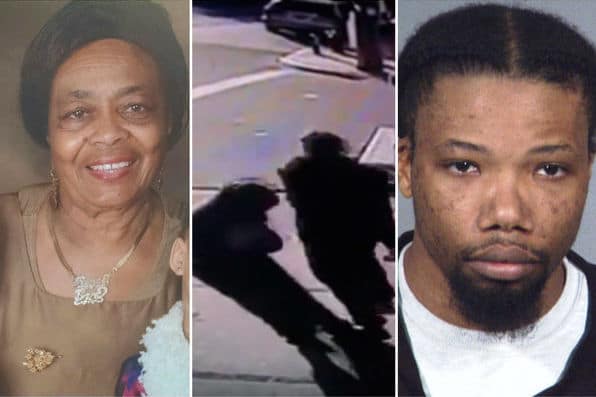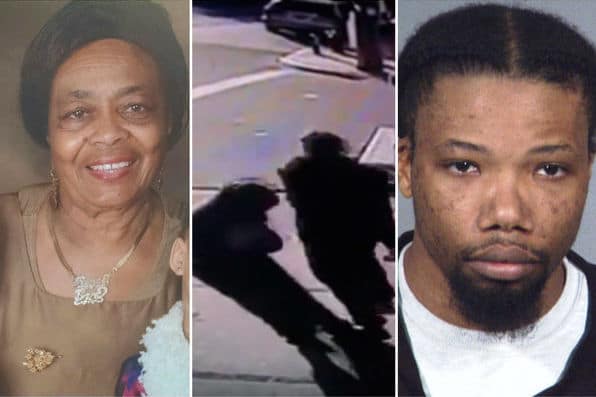 Eve Gentillon Queens woman dies after sucker punched outside bodega by Richard Springer after an altercation over a $3.50 beer can. 
Eve Gentillon a 69 year old Queens woman who was sucker punched outside a Jamaica bodega in October died on Friday.
The man who assaulted Gentillon now faces upgraded charges of homicide.
Initially charged with first degree robbery and second degree assault, the NYPD said that the grandmother's assailant, Richard Springer, also known as 'Kwasi' is set to reappear in court on March 3 for possible increased charges reports abc7.
According to cops, on October 15 Springer walked up to Gentillon outside the Sutphin King Deli on Sutphin Boulevard in Jamaica and hit her in the head one time with a closed fist.
Moments before, Springer had tried to pay $1 for a $3.50 can of Bud Light Lime Straw-Ber-Rita before fleeing the bodega with the stolen can of beer.
Prior to exiting the store, the inebriated man was caught on surveillance video throwing punches at a deli worker along with slamming him into an ATM.
As the scene unfolded, Gentillon who had been arbitrarily passing the store, stopped to observe only to be sucker punched by Springer as he now turned to flee.
Punched once in the face, the woman fell backwards, hitting her head on the sidewalk where she was knocked out cold.
Taken to Jamaica hospital, doctors said Gentillon had incurred brain hemorrhage.
At the time of her assault, the grandmother of two had been on her way to meet up with other church congregants.
Police said Springer fled the area, but was picked up two weeks later where he was taken to the 103rd Precinct for processing.
Prior to his October arrest, Springer had served three years jail for robbery. Arrest records indicate the man having 13 prior arrests dating back to 2003.
Until her death on Friday, Gentillon had remained in hospital undergoing a series of operations with family and friends preying for her recovery. It was not to be.
Told the victim's daughter Marie: 'Detectives told me his family is covering up for him, moving him from place to place.
'Don't they realize what he did to my mother? Don't they have a mother or a sister or an aunt? He needs to pay for what he did.'