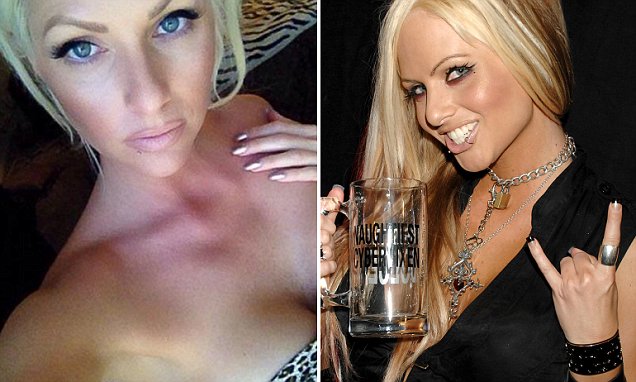 Christine Dolce My Space Queen: How a former social media icon drank herself to death, dying of alcohol related illness. The rise of baseless stardom.
Christine Dolce a former social media phenomenon known as the 'Queen of Myspace' has died of a liver failure bought on by excessive drinking.
The woman who was also known as 'ForBiddeN' was 35 years old at the time of her death according to TMZ.
Hospitalized since December for alcohol related issues, Dolce died on February 6 surrounded by friends and family.
An early pioneer of the rise of social media, the photogenic persona quickly made a name for herself with racy selfies on the once-popular social media site. 
So rapid had her ascent had become, that a Vanity Fair feature in March 2006 led to the woman being christened the Queen of Myspace. 
The article lionized the social media icon, writing Dolce represented the 'ushering of Andy Warhol's concept of baseless stardom into a bizarre new realm.'
At the time, Dolce had amassed nearly 800,000 Myspace 'friends', including other widely followed social media icons, including the band Nine Inch Nails and Inkmaster's Dave Navarro.  
Soon after Dolce spun off a clothing line, Destroyed Denim, attracted a manager and a legion of fans, who referred to themselves as Camp ForBiddeN. 
Camp ForBiddeN had a rival gang in the circle of TV personality Tila Tequila. 
Told Keith Ruby, Dolce's then-manager via Vanity Fair, 'We're turning her into a brand'.
'I'm her Karl Rove. It's like beauty meets the brains. But she has the brains, too.' 
Green eyes. Cursed. But only in a good way. ?? pic.twitter.com/F7HZt9miAO

— Christine Dolce (@Christine_Dolce) September 22, 2015
At the peak of her fame, Dolce shot a celebrity pictorial for Playboy and appeared in the October 2006 issue. 
In a 2008 interview with AskMen, Dolce described her Playboy experience as 'a great opportunity'. 
Told the rising social media icon: 'I've always looked up to Playboy. … The scene that I did was a little bit more edgier and darker-themed…, kind of like the movie Sleepy Hollow, you know? With the darker sky and the full moon and the gargoyle statues… 
'They were really open to go with my idea for the shoot and I was really happy with it and happy with the way it came out and yeah, it was definitely a great opportunity.'
A year later she also appeared in the video game, Def Jam: Icon.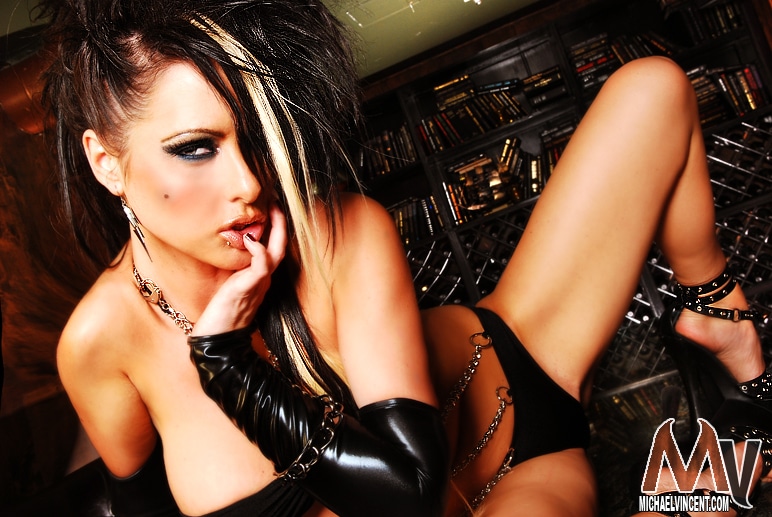 Yet perhaps with the capitulation of MySpace it appeared that the fame that Dolce had widely enjoyed had by then dissipated as new social media platforms evolved along with new social media stars.
And then the drinking began, with the once rising actress, model, social media icon locked in a battle with alcohol addiction.
Since then, Dolce lived in Huntington Beach, California, working as a 'model, make-up artist, actress and fashion designer', according to her portfolio on ModelMayhem. 
She had been inactive on her Twitter page since August 2016. 
Around that time, she was mourning the loss of her dog, Sebastian.