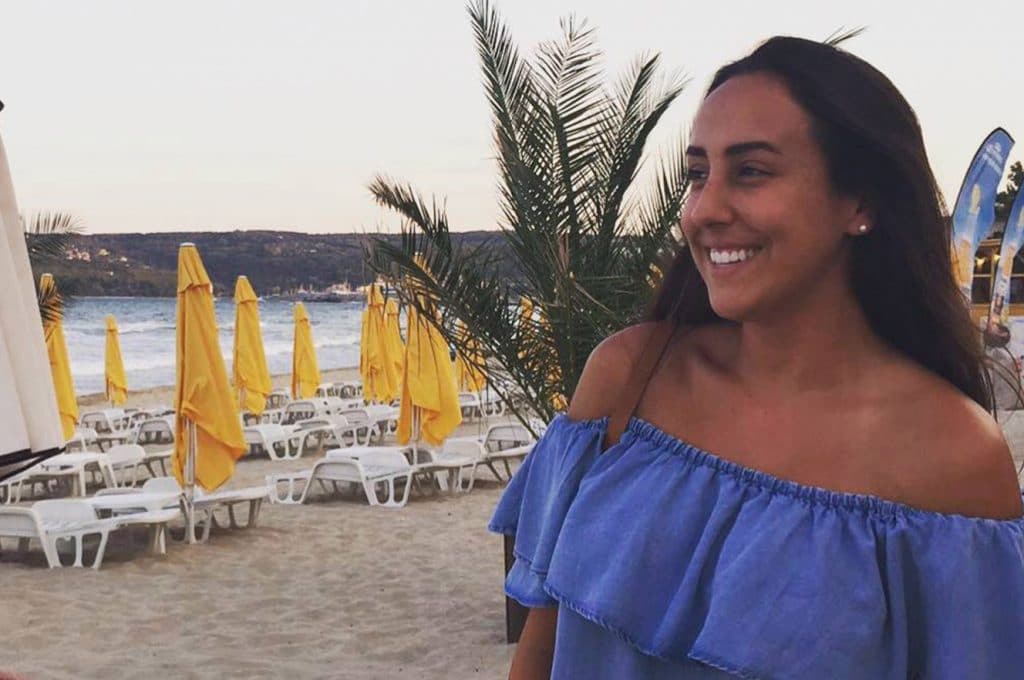 How did Stefani Lineva a Binghamton University student come to die? Was her death the result of a hit and run? New theory emerges.
Authorities have yet to locate the individual who fatally ran down 20 year old Binghamton University student, Stefani Lineva in the early morning hours of Saturday morning.
At the time of her death, Stefani Lineva was a member of the upstate school's tennis team and in her first semester at Binghamton after transferring from Adelphi University on Long Island.
The student's mystery death comes after she was found lying against a meridian concrete on the east-bound lane of Route 434 near the Pennsylvania Avenue exit circa 2am Saturday morning with injuries consistent with being stuck by a vehicle noted a report via mytwintiers.
Despite being rushed to UHS Wilson Medical Center, Lineva was soon pronounced dead.
How or what the girl may have been doing in the vicinity has yet to be understood.
That said a Monday evening report via wbng has now told of family members questioning the notion that their daughter was killed in a hit and run and of the belief the student was killed somewhere else before being dumped on the road.
Local reports go on to tell the student being born in Bulgaria before emigrating to the US with her family at a young age. Her mother is said to be a well known doctor in NYC while her father is a composer.
Further exacerbating fears of foul play, Bulgarian media have reported a text message sent to the mother prior to Lineva's death was sent in a bid to deceive people.
Security footage of the scene has been unable to be procured, nor have any witnesses to date stepped forward.
In the days after Lineva's untimely death, friends, family and the university the 20 year old attended commiserated the woman's death.
Wrote Binghamton President Harvey Stenger on Facebook: 'The loss of someone so young and talented is almost impossible to imagine and impacts our entire community,'
Adding: 'We will miss Stefani's spirit, passion and engagement with everyone she touched on our campus.'
Head coach Libby McGovern said Lineva was a strong player who was beloved at the school.
'She loved being at practice with her friends and was always the first one to volunteer when we performed community service,' McGovern told Pipe Dream, the school paper.
'She had very high aspirations of making a difference in the world and doing great things for other people. We are heartbroken,' she said.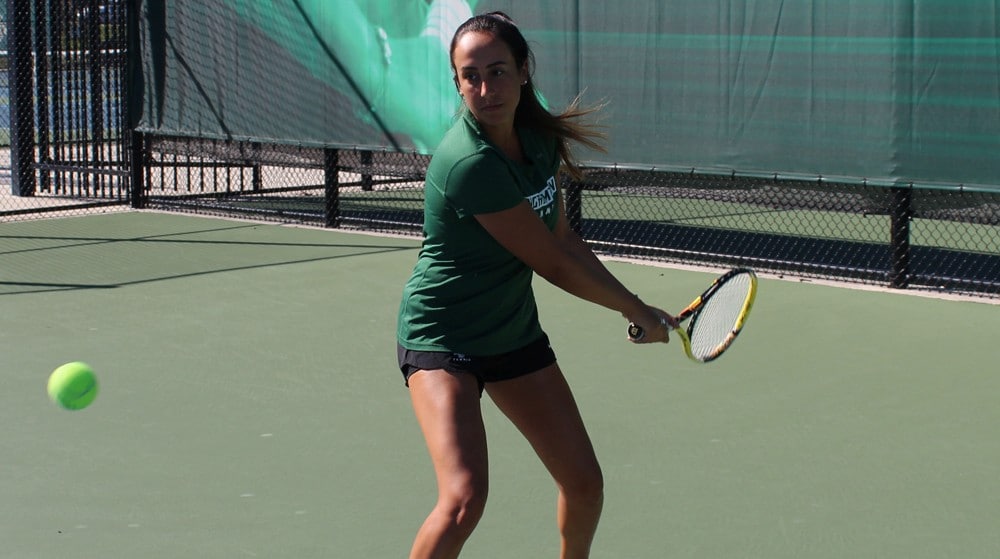 Lineva, a graduate of Queen's Forest Hills High School, was runner-up in the Public Schools Athletic League New York City singles tennis championships as a senior.
She was the Northeast-10 Rookie of the Year at Adelphi in 2014-15, going a combined 31-6 in singles and doubles, including 22-1 against conference opponents.
Last spring, as an all-conference player, she played the top singles spot as she led Adelphi to its first-ever conference title notes the nypost.
Along with being a four-time selection for the Northeast-10 Commissioner's Honor Roll, Lineva planned to major in psychology and pre-med. 
Athletics Director Patrick Elliot said Lineva had already made an impact in her first semester.
'Stefani was a bright and talented young woman who even in her brief time at Binghamton, embodied the exceptional spirit of being a student-athlete at our University,' he wrote.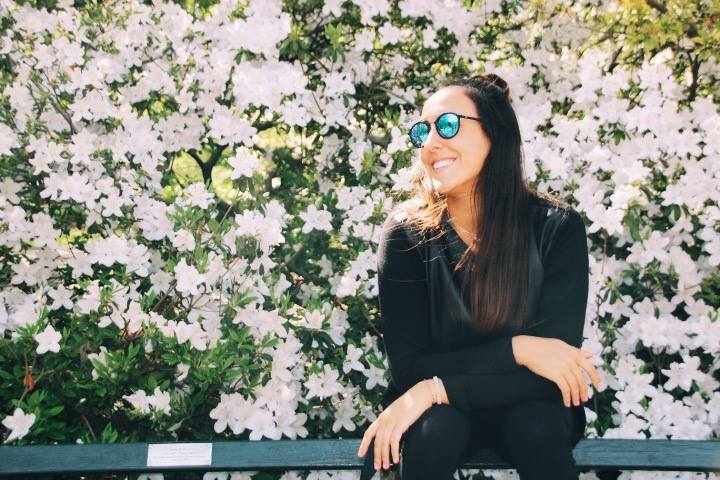 Responding to news of Stefani Lineva hit and run death, freshman Kate Cole responded: 'I was really shocked because it's crazy when stuff like that hits close to home.'
Sophomore Brianna Cea said the accident hit home especially because it happened with Christmas approaching.
'My initial reaction was that I was absolutely so sad especially since it's right before the holiday,' she said.
Friends also shared their thoughts in social media.
'So hard to comprehend that someone I used to train with and knew since I was 11 years old is gone. Stefani Lineva you were so full of life. I hope you are resting in peace,' Nikki Rydzewski wrote on Facebook.
In the days after Lineva's inexplicable death, Binghamton university and the city are offering a $10,000 reward for any information that leads to an arrest.
Those with any information are asked to reach out to to authorities at (607) 772-7080.