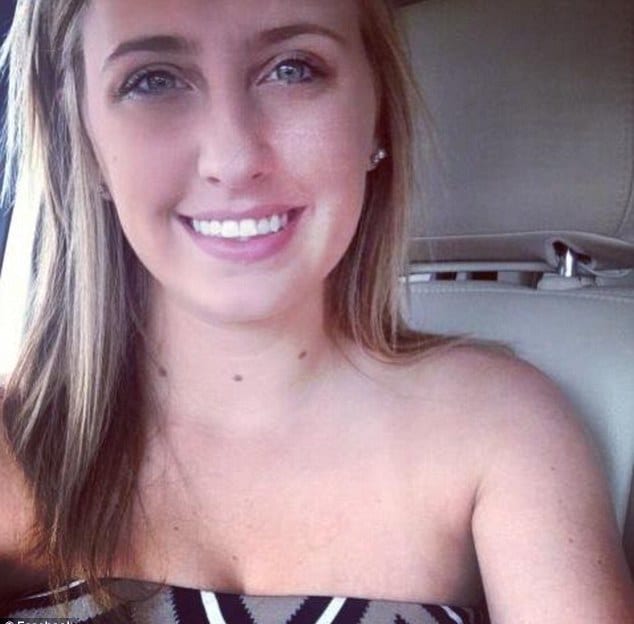 Sarah Bonner a 24 year old Georgia woman has died after being shot in the eye whilst at a gun range. Shooting accident? Were safety protocols followed?
Sarah Bonner a 24 year old Lawrenceville, Georgia woman has died after being shot in the eye at a South Carolina gun range.
The woman's death comes after being on life support for several days noted Anderson County Coroner Greg Shore.
At the time of the shooting incident, Monday afternoon, Bonner had been visiting friends and family when what has been deemed an accident happened at Skip-J Range in Anderson. Range members were target practicing at the time, police said.
A report via the Atlanta Journal-Constitution told of a bullet going through Bonner's eye and becoming lodged in her brain.
Despite being taken to AnMed Health Medical, the woman passed away on Thursday.
While the shooting is believed to be an accident, it is still unclear whose gun fired the fatal shot.
Reiterated Coroner Shore: 'Right now we don't see any signs of it being intentional,'
'She was with her family and friends. This was something they enjoyed.'
BREAKING: Coroner identifies GA woman killed after shot in eye at Upstate gun rangehttps://t.co/k0OWBZN9bT pic.twitter.com/mdnQRcOZW1

— FOX Carolina News (@foxcarolinanews) December 29, 2016
Bonner's organs were donated and the bullet was retrieved. It will help show which gun fired it told Coroner Greg Shore.
Reacting to the incident, range owner Jerry James said it was the first accidental shooting at the private pistol and rifle club since it opened 24 years ago.
The range's safety protocols are 'serious,' the owner said, adding accidents shouldn't occur if they are followed.

Members, who can use the range without supervision, have the combination to the range's gate lock to use the range from 9 a.m. to dark Mondays through Saturdays.
Its 10 bays consist of dirt berms down both sides as well as at the end, according to the range's website.
Bonner's family started a GoFundMe account to raise money for her funeral. As of Friday afternoon, more than $11, 000 was raised out of a goal of $10,000.
The post mentioned Bonner dying 'doing what she always loved.'
'As everyone knows, Sarah has been in a terrible and tragic accident at the gun range doing what she always loved,' read a statement on the fundraising page.
No charges are expected.