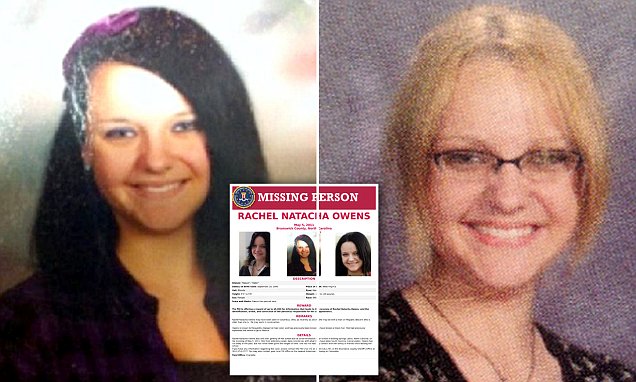 Rachel Natacha Owens a then missing 15 year old North Carolina teen turns up in Columbus Ohio, 5 years later. What led her to choosing to leave?
Rachel Natacha Owens a then 15 year old North Carolina teen who went missing more than five years ago has been found safe in Ohio after assuming a false identity.
The teenage who was reported missing in May 2011, aged 15 was located Friday afternoon in Columbus.
According to authorities the girl, now 21 purposefully left on her own accord and had over the years gone to 'great lengths to intentionally conceal her whereabouts'.
In a news press release, Brunswick County Sheriff's Office even told of the woman assuming a false identity and date of birth.
Which raises the awkward question of why?
It all started on May 5, 2011 when Owens notes the StarNews Online was reported missing.
According to the news outlet, the teen was last seen getting off her school bus at South Brunswick High school in Boiling Spring Lakes, North Carolina.
From there she was spotted getting into a car in the parking lot and 'vanishing.'
Of note, before the teen went missing, Owens had previously run away but she was never gone for very long.
Wanted: Missing Person: Rachel Natacha Owens: The FBI and its local law enforcement partners need your help fi… http://t.co/99WV3EFCAu

— FBI (@FBI) December 7, 2013
Upon the teen being reported missing, the FBI along with the Brunswick County Sheriff's Office worked around several leads in both the U.S. and Mexico, FBI Special Agent Rich Novelli said.  But nothing transpired.
It wasn't until as recent as 2014 that a spokeswoman for the FBI Charlotte Field Office said the FBI had received information indicating Owens may have been in the Ohio area.
In a press conference the day before Father's Day in 2014, Brunswick County Sheriff's Office Sgt. Candi West spoke on behalf of Rachel's parents, Kenneth and Kathy Owens.
'If Rachel sees this or someone that is associated with Rachel sees this — her family just wants to know that she's okay, her family just wants her to know that they miss her and they love her,' West said.
During the investigation, some leads included a story Owens wrote before she left in which she expressed a desire to travel to Mexico.
Her friends also reportedly told investigators they had heard Owens was in Mexico.
The FBI had offered a $5,000 reward for information in Owens' disappearance.
Novelli said he met with Owens' family on Friday and informed them that she was found alive and safe, adding that now they can 'move on with rebuilding their relationship.' 
Read the Brunswick County Sheriff's press release in part: 'Sheriff [John] Ingram and the Brunswick County Sheriff's Office are extremely grateful to all of those who submitted tips and leads to detectives that ultimately led to finding Rachel.'
Adding: 'They can now move on with rebuilding their relationship.'
Despite renewed attempts at reconciliation with the family, authorities declined to disclose what may have ultimately led to the young woman fleeing her parents and five siblings (whom she made no attempts to stay in touch with), her home town and purposefully constructing an alias identity and what her ultimate intent may have been?
Also not necessarily understood is who Rachel Natacha Owens left with on the day she was observed getting into a car by a parking lot, how as a teen she managed to survive and at what cost?
Investigators have since told that there is no foul play in Owen's disappearance and that no charges will be pursued at this time.