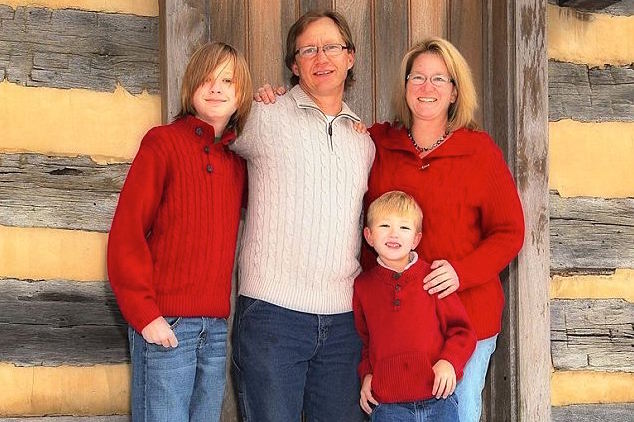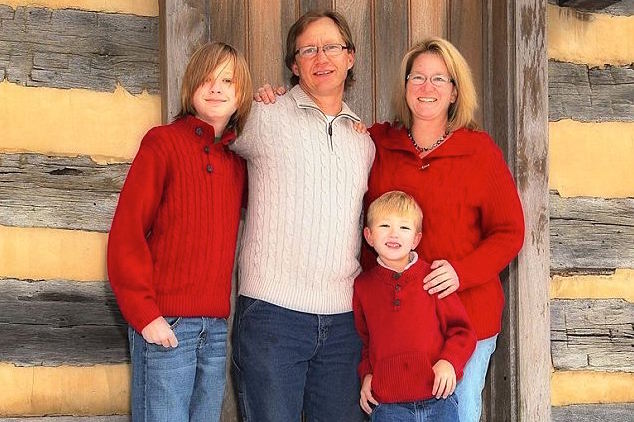 What led to Jacob Remaley a 14 year old New Stanwood, Pennsylvania teen shooting dead his mother and younger brother before then trying to blame his father?
Jacob Remaley a 14 year old New Stanwood, Pennsylvania teen has been arrested after allegedly shooting dead his mother and eight year old brother Wednesday morning while they slept before then trying to frame his father for the killings.
Since his arrest, the teenager has been charged as an adult with two counts each of criminal homicide and third degree murder.
The teen is expected to be formally arraigned following the completion of a mental health evaluation.
The charges come after the youth confessed to investigators taking an unloaded handgun atop the refrigerator where he loaded it and shot 46 year old Dana Remaley and Caleb Remaley as they slept after the boy's father, David went to work.
Both mother and son, told investigators were shot once each in the head.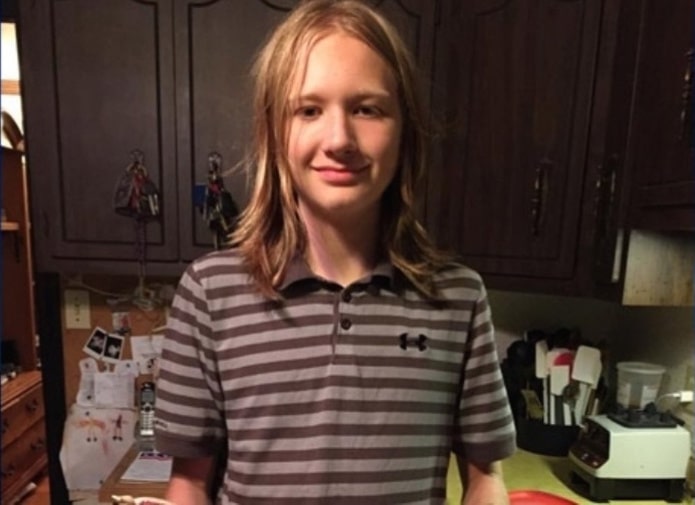 Dana Remaley worked as a personal care assistant at West Hempfield Middle School. Her son Caleb was a third-grader at Stanwood Elementary School.
The boy told investigators he would have shot his father had the man been home at the time too.
On the day of the double murders, the boy's father had left to go to work circa, 5.40 am, with investigators saying the man was not harmed.
To date investigators are not clear as to what led to the teen shooting his mother and brother, with State Police Trooper Stephen Limani saying during a press conference that the only indication of a motive was that the teen and his parents weren't getting along lately.
That said, the trooper said the fourteen year old and his eight year old brother were on good terms.
According to a probable cause affidavit cited by TribLive.com, Jacob shot first his mother, then his brother with a Ruger .380 handgun inside the family's home on Thermo Village Road in New Stanton just before 7am.
At 6.53am, Jacob made a 911 call telling a dispatcher that his father had shot his mother and brother before then placing a fire arm in his bed and leaving.
Told the boy at the time: 'Why didn't he kill me? I need help.'
From there, Jacob Remaley hung up the phone only to call back a short time later, where the teen vociferously proceeded to accuse the operator of hanging up on him and demanding that an ambulance be sent to his home.
Of disconcert, a report via CBS Pittsburg told of Jacob Remaley prior to police arriving after 911 being called, retrieving the gun from his bed and walking around the neighborhood. The teen spoke with neighbor, who urged him to put the weapon down, after openly contemplated suicide.
The 14-year-old suspect eventually threw the gun into a neighborhood yard.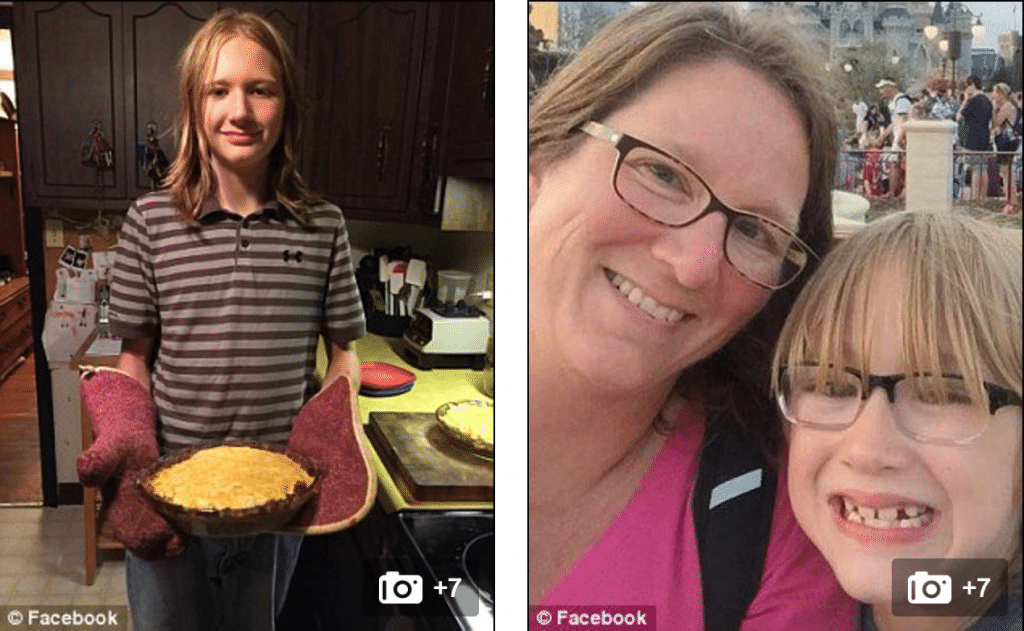 First responders who arrived on the scene found the teen standing in the front yard with blood on his knee, wearing only a T-shirt and boxer briefs, while repeating the word, 'Mom.' 
The responding paramedics handed Remaley a blanket, after which he went back inside the house. He was later taken to a hospital where he confessed.
Told Anita Stoner, a long time friend of the murdered mother: 'Our kids go to school together,
'She was wonderful, kind and caring. She was that person you could call at 3 a.m. if you needed Tylenol for your kids, and if she didn't have it, she'd run to the store and buy it for you. She'd do anything for anybody.'
Adding: 'She was always the one heading up the fundraisers, the one at the book fairs and the grandparent breakfasts.'
Told the woman of Jacob: 'He's such a good kid. If you could pick a friend for your kid it would be Jacob.'
Another friend of the family described the 14 year old boy as polite, kind, straight-A student who was involved in sports and in church.
School Superintendent Barbara J. Marin said counselors and psychologists would be available to students and staff members at Stanwood Elementary, West Hempfield Middle School and the high school Thursday as a local community tries to make sense of what compelled one 14 year old teenage boy.