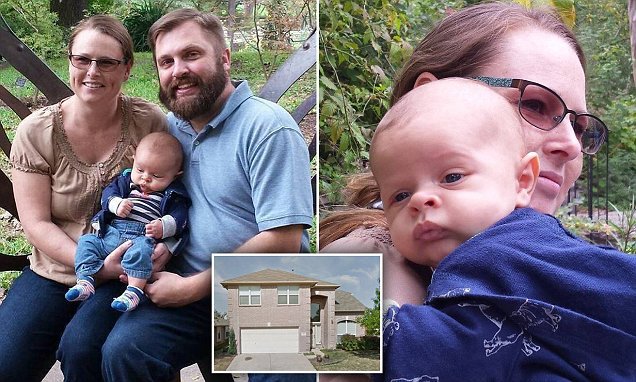 Why did Craig Vandewege murder his wife, Shanna Riddle Vandewege and their three month old baby son? Child's birth came after three prior miscarriages. 
Craig Vandewege a 35 year Fort Worth, Texas man has been arrested for the murder of his wife Shanna Vandewage and three month old baby son, Diederik Vandewege.
Craig Alan Vandewege's arrest comes despite proclaiming his innocence, saying that he came across the site of the family's ransacked home and the bodies of his wife and baby son, whose throats had been slit last weekend.
Vandewege's arrest tells a report via the Fort Worth Star-Telegram came after the man was nabbed for speeding. At the time the 'family' man told police he was traveling to Las Vegas, Nevada.
Of note, police told of discovering condoms in his pocket.
Upon his arrest for speeding, authorities subpoenaed the husband and father with a warrant for the murder of his wife, Shanna Riddle Vandewege and their baby son the following day.
At the time, Craig had spent the evening in custody and was literally minutes from being released after his family came up with the $1100 bond money for speeding infractions, when he was served a capital warrant for double murder.
#BREAKING: Attorneys for Craig Vandewege say he has waived extradition and will be brought back to Texas. https://t.co/T4rZT1MHkA #NBC5NOW pic.twitter.com/8P7831YjIi

— Hannah Everman (@HannahEverman) December 24, 2016
Why? Shanna Vandewege and baby found dead. Slit throat
Matters came to the fore when Vandewege on the evening of December called 911 to saying he came across the bodies of his deceased wife and baby son after returning from work.
At the time, police according to a report via WFAA declined to make any arrests, saying that all parties remained under suspicion. By the following day they deemed the mother and son's deaths as a double homicide.
By the beginning of the week, Craig Vandewege had declined to further answer police questions, hampering police investigations.
Come Wednesday night, police in Glenwood Springs, Colorado, received a call about a man with a missing license plate. The caller told a dispatcher the man, believed to be Vandewege, claimed to be trying to escape the authorities.  
A car missing a rear license plate was later spotted and pursued by an officer – who saw the vehicle go to a gas station.
The suspect then screwed on a license plate, and drove off, according to reports.
Upon being stopped by police, the speeding 'family' man said: 'It's been a long week, my wife and kid were murdered in Texas.'  
Craig gave police an out-of-date insurance card and was later ordered to exit his vehicle but refused – yet did so after about five minutes and was handcuffed.
A police report told of Vandewege having two loaded pistols on his person while showing a concealed carry permit.
A responding officer said: 'I did not observe a wedding band on Craig's left ring finger, but he stated a wedding ring was in his pocket along with numerous condoms.'
His vehicle was impounded. Authorities notes a report via the Aspen Times discovering ammunition boxes, an AR-15 style rifle, camouflage clothing, empty gas cans, a .22 revolver, and medication bottles.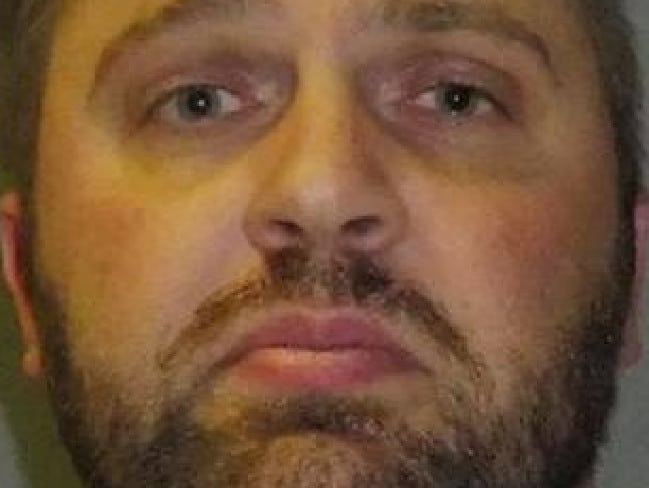 The double murder arrest comes after the Vandewege family moved to Texas from Colorado earlier this year where they welcomed the birth of their son after three miscarriages.
Craig is said to have traveled to Colorado for a funeral for Diedrik and Shannah.
At the time of the double homicide the new mother was still on maternity leave, with the woman's family saying they believed their son in law to be innocent.
Nevertheless a new report via WFAA told of a co-worker of Craig's saying that the suspect had talked recently about taking a new medication that made him hear voices that told him to kill people.
The co-worker told investigators that Craig Vandewege wished he could kill his then-pregnant wife by pushing her down the stairs.
Further reports tell of Vandewege allegedly telling a witness prior to his arrest in Colorado that the government was trying to conspire against him by saying that he had killed his family.
Noted an arrest warrant affidavit: 'Craig Vandewege said he was headed to Las Vegas to see Donald Trump to work it out with him.'
Craig Vandewege currently remains in custody at Garfield County jail in lieu of$1 million bail. The man had been expected to make a court appearance Friday afternoon.