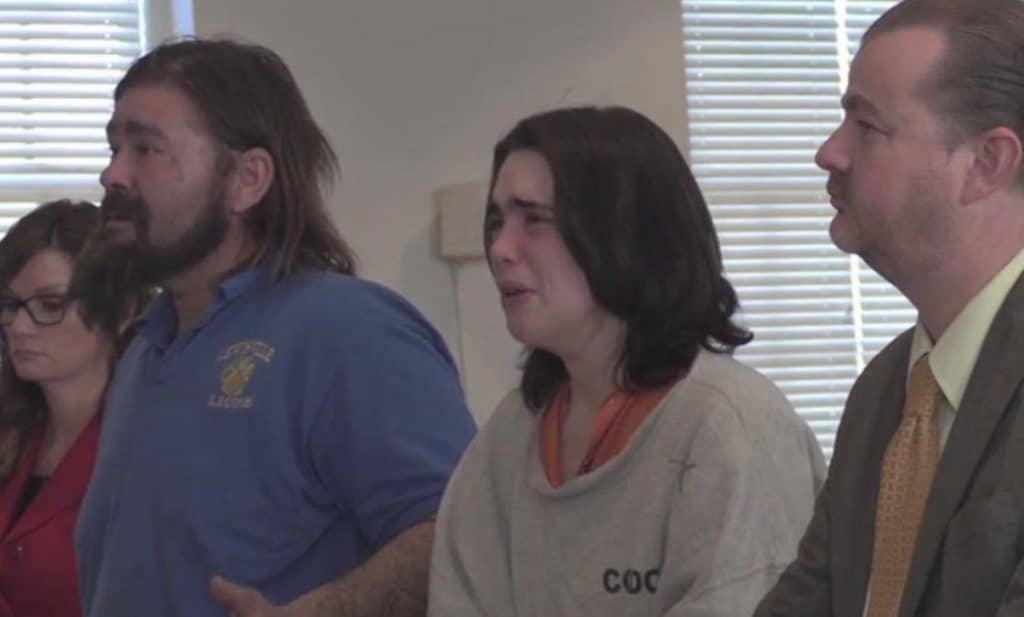 Angela Blackwell bond: A court decides a mother accused of murdering her baby can go home on account of mental deficiencies. Should she still be tried?
Angela Blackwell the 27 year old Chester, South Carolina woman accused of killing her newborn baby is getting a Christmas party in her honor.
In a decision that has left many wondering, the mother has been let out for Christmas under a $25 000 personal recognizance bond where she will spend the holidays under home house arrest.
The move comes after Blackwell's lawyers were able to convince Judge R Keith Kelly the woman has 'special needs', enabling the woman to celebrate the holiday season with her family, the Herald reports.
In addition to the defendant's mental capacity reportedly being at the level of a fourth-grader, her attorneys would also cite a lack of money and the fact that Blackwell didn't attempt to flee throughout the six-month investigation.
Nevertheless prosecutors suggested Blackwell was 'a risk to herself.'
Murder charges filed against the mother in August came after Angela Renee Blackwell confessed to putting the newborn in the family refrigerator where her four day old child died soon after.
Blackwell and her husband, Jeffrey Lewis, have another child, a 3-year-old, who has since been taken by the state's Department of Social Services in the aftermath of their sibling's death in February.
Lewis maintains that his wife didn't take their child's life, regardless of her confession.
'She's a good momma,' Lewis told the court.
It wasn't until a full three hours passed after the mother put her newborn child in the refrigerator that Blackwell sought medical attention for her infant, William. By then it was woefully too late, with her son succumbing to hypothermia.
Despite Blackwell's limited mental ability being confirmed by a court-ordered mental evaluation the woman has since been deemed competent to stand trial. A decision that strikes this author as contrarian and duplicitous, especially in the court's decision to now let the mentally deficient woman go home for the holidays.
If found guilty of the homicide by child abuse of her newborn, Angela Blackwell stands to face 20 years jail.