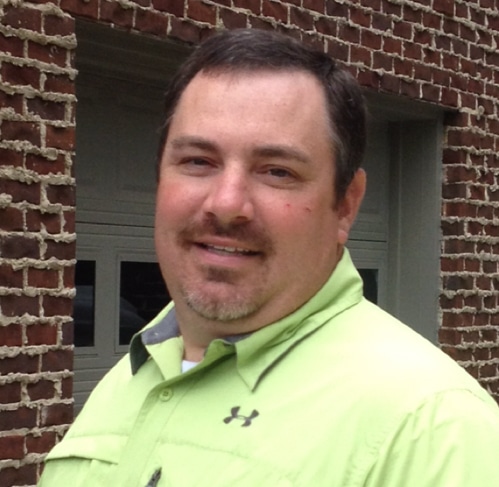 Did Adam Burrus murder Connie Overstreet Woolweaver after a fall out in business dealings? Chelsea, Alabama man expected to be formally charged with murder.
Adam Burrus, a Chelsea, Alabama husband and father is in custody, suspected of shooting to death local mother, Connie Overstreet Woolweaver, 37
The man's arrest comes after Shelby County sheriff officials picked up the man, intimating that formal charges against the man may come late Friday morning.
While authorities have yet to issue a motive in the murder of the mother of two in the Highland Lakes homicide, a report via al cited officials saying that the pair were friends and business associated and that money may have been a factor leading to the killing.
Adam Michael Burrus' arrest comes after Woolweaver's body was discovered circa 3:45 p.m. Wednesday inside her home on Sheffield Lane. She was found by her 13-year-old son when he arrived home from school. Woolweaver was reportedly shot multiple times, including a gunshot wound to the head. She was pronounced dead on the scene.
Investigators later described the murder scene as a homicide and 'terrible'.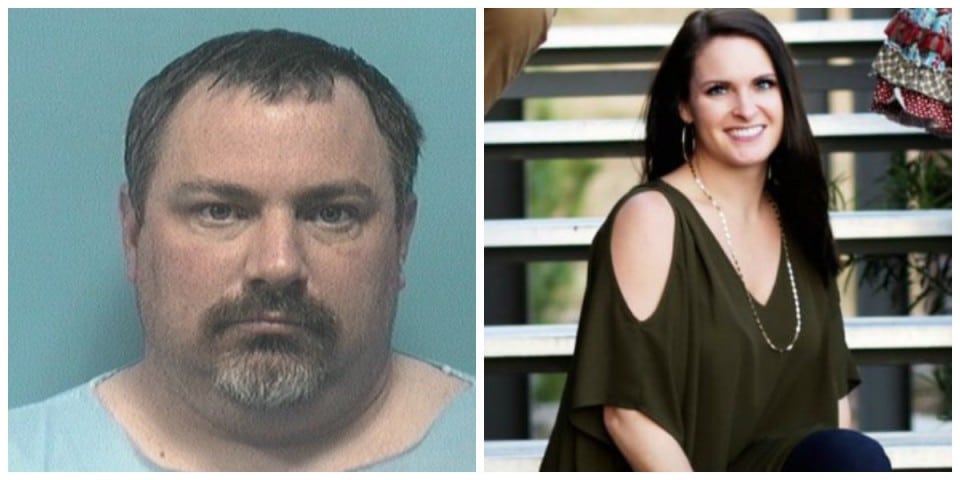 The mother of two's death came after recently moving into her home, which is in a gated community. Motorists going through those gates must either live in the neighborhood or be visiting someone there. There is a sign-in sheet which is handled by a security guard, which led investigators surmising that Woolweaver was likely killed by someone she knew.
Ominously hours prior to her murder, Connie Woolweaver posted an illustration on Facebook of a woman awake in bed.
It read: 'I've got 99 problems and 86 of them are completely made up scenarios in my head that I'm stressing about for absolutely no logical reason'.
'And this is why I can't sleep. Brain – shut up!' she wrote in the caption of the post.
In the aftermath of  Connie Overstreet Woolweaver's murder, residents expressed disconcert, with Shelby County Sheriff John Samaniego saying there was no danger and that Woolweaver's death wasn't random.
Told the sheriff: 'Her intentional death was the result of a calculated act and our investigators are making progress identifying her killer,'
Adding: 'This was a senseless act and I am very saddened for her family and friends.'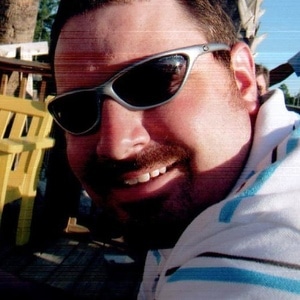 Fishin pic.twitter.com/2ClPXZJenp

— Adam Burrus (@AdamBurrus) May 27, 2013
By Thursday mid-morning, Adam Burrus was in custody and undergoing questioning.
While court records don't show any felony criminal history, there existed some financial issues and cases according to al.com.
In one instance,  Adam Michael Burrus had been ordered to undergo anger management counseling in a municipal case several years ago in Trussville after making threatening remarks to a family member.
According to his LinkedIn profile, he is the owner of Green Solution Services, a landscape company, and also Bass Attacker LLC, a company he founded which sells plastic lures injected with a scent. Woolweaver was somehow involved in Bass Attacker.
Woolweaver graduated from Homewood High School in 1997 and then attended UAB where she studied early childhood education. She then spent at least 20 years working in the banking industry, as well as real estate and human resources, and was involved in many civic groups and activities.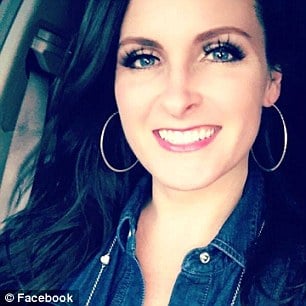 According to her LinkedIn profile, Woolweaver started her career at Wachovia where she worked for six years, before becoming a small business banker at Regions in 2007. The next year, she became assistant vice president at Renasant Bank. In 2011, she became controller and director of operations at Orange Development Inc. in Birmingham and left there  in January 2015.
She was the mother to two children- her 13-year-old son and 7-year-old daughter. Her son's father died last year.
Woolweaver was known and loved by many.
Tod Michelle Lagel one of Woolweaver's friends: 'Her entire community of friends is devastated and heartbroken,'
'She was radiant, beautiful, independent, determined and full of life.'
Told Kelly Dorough: 'Connie was a friend to everyone. She was fun-loving, kind and energetic about life," she said. "I have so many wonderful memories of Connie from high school- as I know so many people do. I was heartbroken to hear this news. Her family and friends loved Connie so much.'
Friends have started a GoFundMe to help raise money for Woolweaver's children, which already has reached nearly $16,500. 
'I want people to remember Connie as a smiling, loving, kind woman, daughter, and mother who was dedicated to her family, friends and children,' said Lagle.