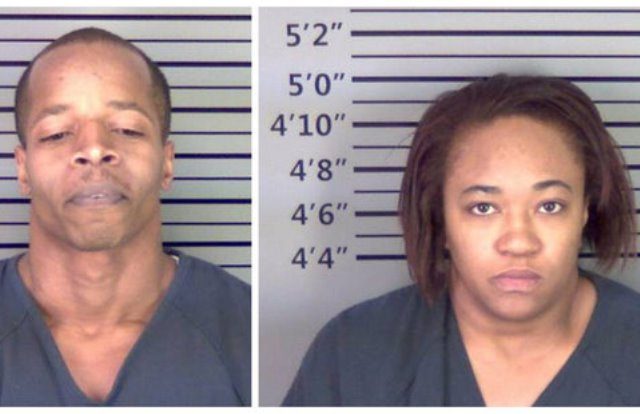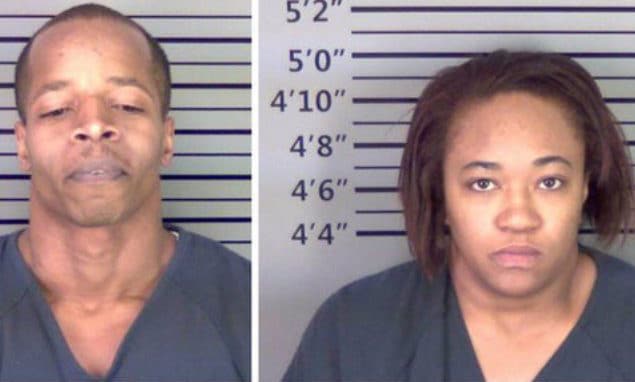 How Zachary Edwards and Raphel Dilligard planned to kill cops to start race war. What's led to increased killings of police and black activism activities?
Zachary Edwards, 35 and Raphel Dilligard, 34 a Birminghan, Alabama couple have been arrested after planting a fake bomb at an elementary school so they could kill cops responding to the scene in an ambush setting in a bid to inflame a race war.
Upon their arrest Tuesday evening, the couple were were charged with possession of a hoax destructive device, rendering false alarm and making terrorist threats al.com reported.
The live in couple confessed to calling 911 after they dropped off a fake bomb at Magnolia Elementary School in Trussville on November 16, with Edwards saying he backed out of the second half of the plot: to shoot the cops who came to investigate.
'He wanted everybody in one place so he could kill cops. He made it clear to our guys he wanted to commit acts of violence,' told Dave Hyche, the Bureau of Alcohol, Tobacco, Firearms and Explosives' assistant special agent for Alabama.
Adding: 'I guess they didn't like cops.'
In his confession, Zachary Edwards claimed to be a member of the Black Panthers and the Black Mafia and talked about starting a race war. The man also discussed his desire to kill law enforcement officials. 
Authorities have yet to verify whether in fact Edwards was actually affiliated with either black activist group.
Device outside of a Trussville Elementary School did have explosives.. The latest from David Hyche at ATF @WVTM13 pic.twitter.com/cBhgObO4Gh

— Brittany Decker (@BrittanyWVTM13) November 16, 2016
"We'll be here for several more hours" David Hyche, ATF still investigating.. says this is no ordinary hoax @WVTM13 pic.twitter.com/dLtMhrCEfa

— Brittany Decker (@BrittanyWVTM13) November 16, 2016
Matters came to the fore when Trussville area cops last week responded to a call of a bomb plot at a local elementary school after a woman — later determined to be Edwards disguising his voice — called 911 and reported seeing a man putting a package covered in wires attached to a timer on a car parked on campus.
Investigators later determined the alleged bomb to be fake. While it did contain gunpowder, there was no way it could detonate, officials said, insisting that the kids inside the school were never in any danger.
Police named Edwards as a suspect when they determined that the phony 911 call came from his cell phone. Additionally, investigators said that Raphel Dilligard purchased the timer on the fake bomb — a stopwatch from Walmart — after reviewing security footage from the store.
During questioning, Zachary Edwards and Raphel Dilligard confessed to making the bogus bomb and dumping it at the school. Edwards detailed his plans to kill cops, although it's unclear why he backed out of them.
Told Dave Hych: 'My guys believe this individual to be a very dangerous person,'
'This arrest probably did stop something bad from happening.'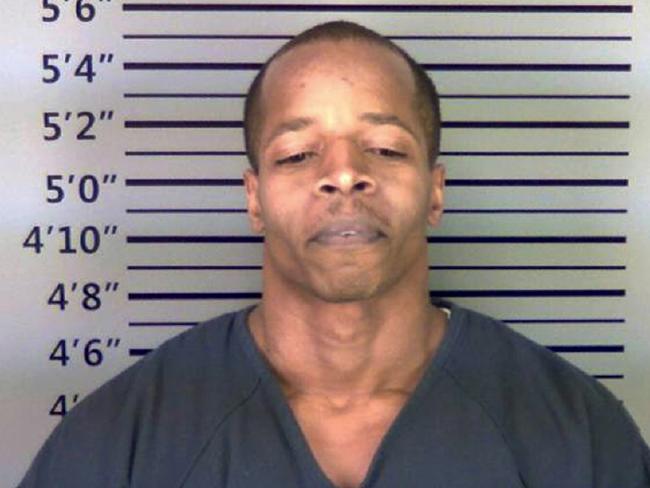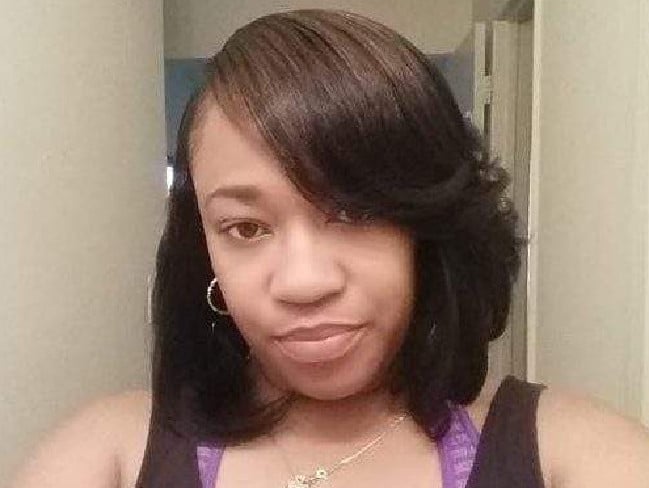 Of note, Zachary Edwards has a long criminal record, including a three-year stint in prison for a 2000 second-degree assault conviction.
Edwards was arrested again in 2006 and charged with attempted murder after police said he tried to kill a man with a shotgun, but he was not convicted of that charge noted WIAT-TV.
Of note, while Zachary Edwards' live in partner Raphel Dilligard revealed the woman not having a criminal record her Linkedin profile describes her having worked as an accountant at HeatTrak, LLC. She was also worked as a corpsman in the U.S. Navy from 2002 to 2014, having graduated from Brown Mackie College-Atlanta in 2015. Dilligard's Facebook profile shows her also being a mother of at least two daughters.
How the pair came to ally is yet to be necessarily understood.
To date, sixty police officers in the US have been shot dead in 2016 alone, compared with 41 in 2015, according to the National Law Enforcement Officers Memorial Fund.
Of the 60 killed, 20 were purposely targeted by their assailant in an ambush style settings compared with eight last year. Shootings which are increasingly being tied to black activist type sentiment.
Authorities have since told the investigation into the bomb hoax and threats against police is ongoing, with officials saying the pair could also face federal charges.