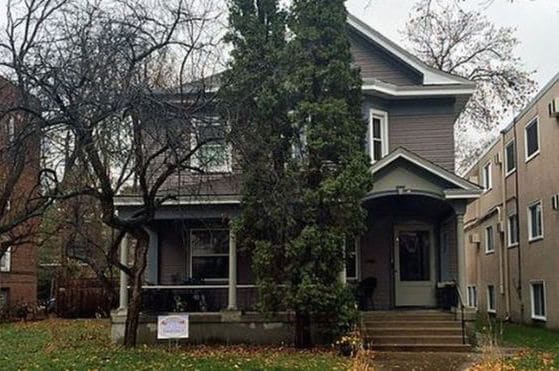 Nataliia Mykhaylivna Karia, Minneapolis day care owner charged attempted murder: A premeditated attack or a nursery worker losing her nerve?
Nataliia Karia a 42 year old Minneapolis day care owner has been been charged with attempted murder for hanging a child in her care from a noose in the basement of her home.
The charges come when a father, identified as 'J.S' was dropping off his child at the Uptown Daycare in the 2700 block of Humboldt Avenue when he noticed the day care provider, Natalia Karia wasn't acting right.
A report via fox9 told of the nursery care owner saying she 'couldn't take it anymore' and asking the parent to look at what she did.
According to a filed arrest affidavit the man said he heard a child crying in the basement, where upon running downstairs he found a 16-month-old child hanging in the air from a noose attached to the ceiling. He pulled the baby down and ran from the house.
The 16 month old baby boy according to the Minneapolis star tribune suffered severe ligature marks around his neck and face.
Why? Nataliia Karia, Minnesota daycare worker tries to hang 16 month old baby
From there Nataliia Mykhaylivna Karia fled the scene in her minivan. In turn the woman in her get away proceeded to  rear-ended a car at intersection along with striking driver, Salvador Lema who'd gotten out of his vehicle who in turn was dragged by the woman's car for over 10 blocks.
Karia drove through several more intersections without stopping, hitting bicyclist, Jacob Carrigan who was crossing the street on a green light. Several people who had witnessed her hit the bicyclist attempted to physically stop her, but she continued driving.
Karia eventually stopped at Park Avenue and 18th Street, where she attempted to jump to her death off the bridge and onto Interstate 94. Several people stopped her and held her at the scene until police arrived.
The pedestrian suffered a broken ankle, broken ribs and multiple abrasions. The bicyclist suffered a broken leg, requiring the insertion of a permanent rod.
VIDEO: Police say woman tried to hang a boy at a Minneapolis day care, then threatened to jump from overpass. https://t.co/MIL12jMRRA

— The Associated Press (@AP) November 19, 2016
An investigation of the crime scene notes kare11 led to investigators discovering two pairs of child-sized tights hanging from a ceiling pipe in the basement of Karia's home. They add the tights were tied together to form a noose and directly below the noose was a child-sized chair.
Karia is currently being held at Hennepin County Medical Center where she now waits formal indictment after being charged with with second-degree murder, third-degree assault and two counts of criminal vehicular operation.
Bail is pending at $2 million.
The 16 month old victim's mom said she had started bringing her child to the day care within the past three weeks. 
A report via cbsnews told of the day care center being licensed and that 'a handful' of children under six years old were at the facility Friday morning.
In the days since, several of Karia's clients came out publicly to say that they had entrusted their children to her for years and that the allegations were totally out of character for her.
Nataliia Karia could face more than 30 years in prison if convicted on all charges.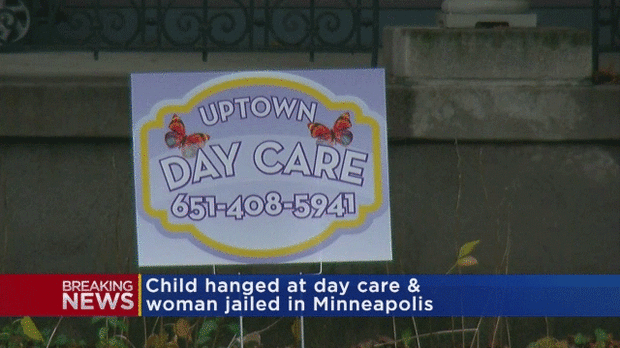 BREAKING: Child survives hanging at Minneapolis day care; woman flees, crashes vehicle https://t.co/2t0RwG3i6B pic.twitter.com/S3DOolr2b9

— Star Tribune (@StarTribune) November 18, 2016
Woman hit bicyclist near 28th and Park after fleeing Minneapolis day care. Victim's condition unknown https://t.co/2t0RwG3i6B pic.twitter.com/n1MMcYiRKV

— Star Tribune (@StarTribune) November 18, 2016