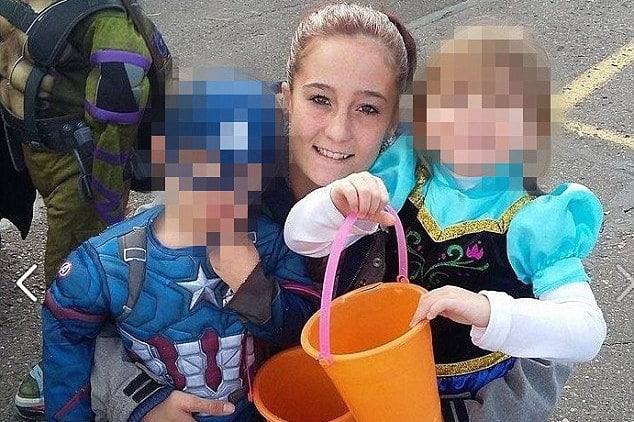 Was Kelsey Osborne an Idaho mother short changed when she lost custody of her two kids after giving her daughter marijuana butter smoothie for a seizure?
Kelsey Osborne a Boise County, Idaho mother has lost custody of her two children after last month giving her seizure prone daughter a smoothie laced with marijuana butter.
The decision courtesy of Department of Health and Welfare has left the mother 'torn apart' after she lost custody of her three year old daughter, Madyson and her two year old son, Ryker.
The decision to take Kelsey Osborne's children away from her came after the Madyson tested positive for marijuana and the Idaho Department of Health and Welfare was called.
A report via ktvb notes Osborne being charged with misdemeanor injury to a child, with the mother pleading not guilty.
In her defense the mother said she'd given Madison the marijuana laced smoothie in a bid to calm Madyson down after suffering a number of seizures and hallucinations after withdrawing from a medication called Risperdal.
Told the mother, 'To me I felt like it was my last resort,'  who maintains that she did the right thing.
Adding: 'I've seen it for my own eyes with people out of state who have used it and it's helped them or their children.'
Nevertheless a report via KBoi2 told of local authorities objecting and calling the mother's actions 'irresponsible', deciding instead to place the children in the care of their father. In the interim Kelsey Osborne's only access to her Madyson and Ryker is during supervised visits.
Told the mother: 'It's something that I'm going to fight for and I'm not going to give up until I have them back home where they have been begging me to be.
'I'm not going to stop. I won't stop. If it takes me two years, then it's going to take me two years.'
Of note, Marijuana butter is used for cooking and baking, as an alternative to smoking the drug. 
That said, medical marijuana is legal for ill children in Idaho, but only those who have been through a series of stringent tests.
The marijuana that is available to them is different to the form people take for recreational reasons.
Responded Tom Shanahan, spokesman for the Department of Health and Welfare: 'The one they use for epilepsy doesn't have THC, it doesn't appear to have any kind of brain development issues. Recreational marijuana does cause that so it's not safe for these children.'
States that border Idaho, including Montana, Oregon, and Washington have legalized medical or recreational marijuana, and in some cases both. But Idaho isn't one of them and Shanahan says the two drugs aren't interchangeable.
Reiterated Shanahan: 'It can cause brain development issues with a child, so we view that as unsafe or illegal.'
Adding: 'We want children to be in a safe place.'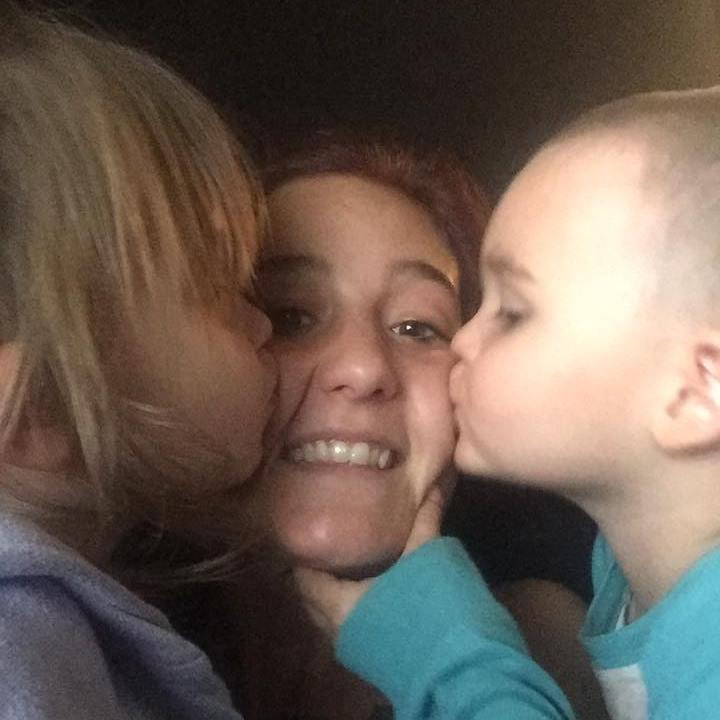 Notes a report via inquisitr: 'It bears noting that, as of this writing, the belief that marijuana is helpful in treating seizures isn't backed up by medical science. That's largely because, as a Class I controlled substance (no medicinal value), it's impossible for researchers to legally conduct peer-reviewed, clinical studies on the drug. All the medical community can do is simply report what patients have said: that marijuana-based products have produced almost miraculous results in treating seizures.'
In the aftermath of the department's decision, a petition has been launched to bring Kelsey Osborne's children home, with 733 people signing up to pledge their support.
The petition needs 1,000 signatures before it can be sent to the Idaho governor, Butch Otter.
Reads the petition: 'Regardless of Idaho laws surrounding marijuana, a parent's responsibility is for the care, control, and the well being of their children.
'Idaho laws should reflect science and logic and not impede upon a parent's rights to choose what is best for their children.
'The Osborne case shows the failure of prohibition in Idaho and the need for reform of the archaic laws and CPS policies that prevent families from choosing a safer medical alternative for their families.
'Return the Osborne children to their mother, and change Idaho Marijuana laws/policy.'
Nevertheless the petition faces still odds after Idaho Governor Butch Otter last year vetoed a bill that would have allowed parents with epileptic chidden to join a study of medical marijuana oil, claiming the oil's positive effects are 'still speculative'.
Commentators meanwhile question to what degree preference for pharmaceutical company remedies and the profits such entities bring may have prejudiced the view that marijuana can also be used for medicinal purposes?
Kelsey Osborne's daughter was taken out her custody by CPS after she illegally gave her cannabis for seizures. pic.twitter.com/yePcfBHWjI

— Devan Kaney (@DevanKBOI) November 3, 2016