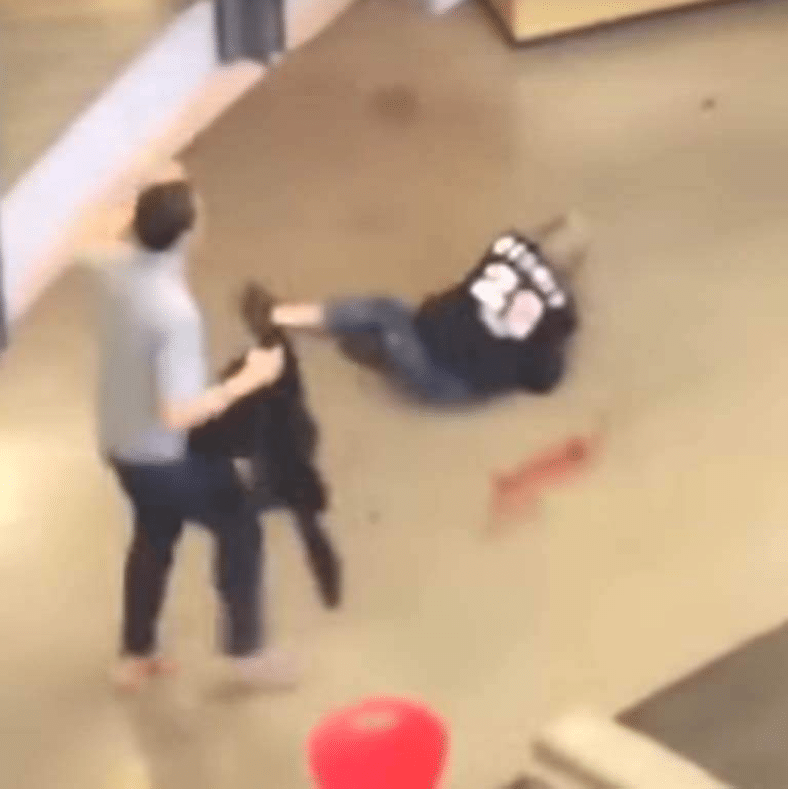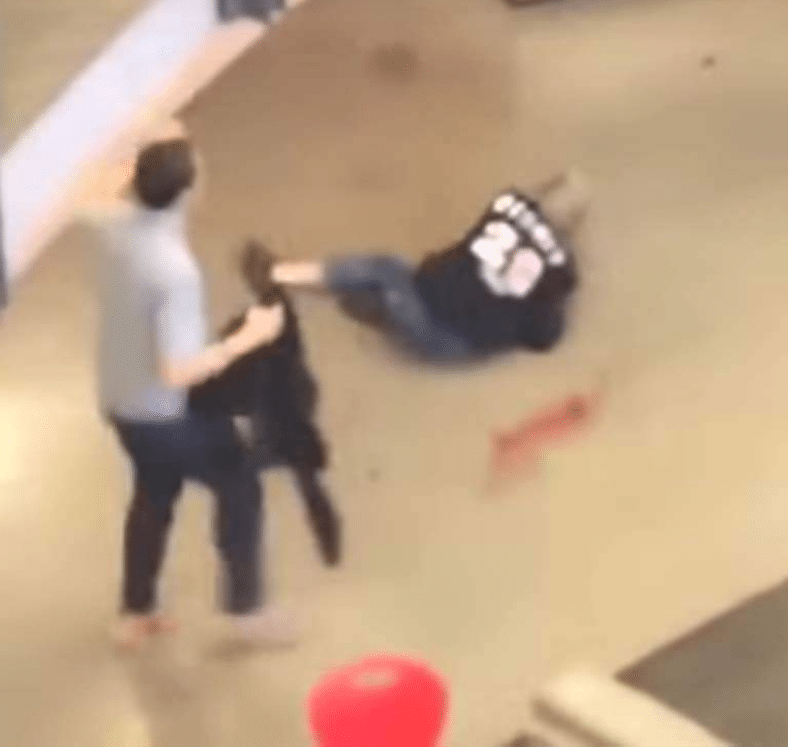 What led to Gabriel Brandon Klein entering Canada's Abbotsford Senior Secondary and targeting two female students? An Abbotsford, British Columbia community seeks answers.
Gabriel Brandon Klein a 21 year old man has been identified as the individual who went on a 'random' stabbing spree at Canada's Abbotsford Senior Secondary on Tuesday.
The incident involved the unhinged man walking into the high school just after 2pm where Klein is alleged to have stabbed two students, killing one of them, a grade 9 student who'd been stabbed upwards of four times and leaving the other in critical condition.
Chief Cst. Bob Rich with Abbotsford Police said by the time officers arrived the suspect had been subdued by school staff, and students and staff were administering first aid to two victims with stab wounds.
A cell phone video (see below) of the incident that went viral appeared to show Klein grappling with a young woman, before stabbing her and tossing the knife away, while screaming could be heard.
Who is Gabriel Klein? Mystery homeless man who stabbed two Abbotsford schoolgirls.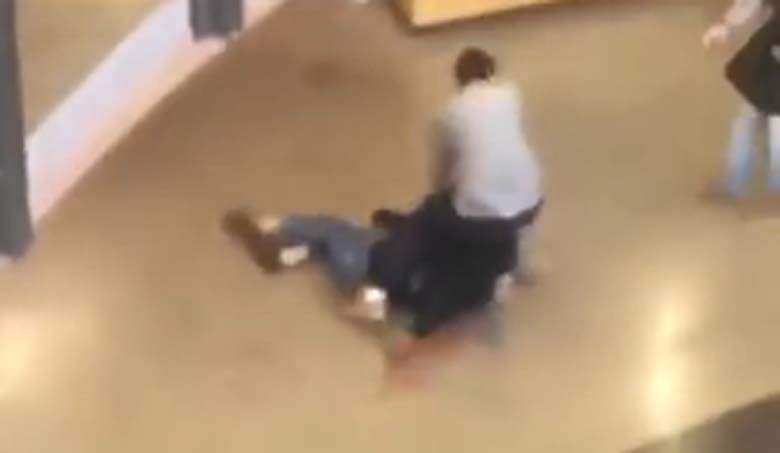 According to witnesses, Gabriel Brandon Klein had first walked into the school barefoot and while wearing a grey t shirt before in front of a wide array of witnesses randomly set upon two students.
Witnesses observed that the man appeared discombobulated at the time, and perhaps under the influence.
At the time classes were in session as a body of students had gathered by the school rotunda where the attack took place.
A report via ctvnews told of Fraser Valley authorities approving charging the man with second degree murder and aggravated assault in connection with the attack which has since left a normally quaint community reeling.
The addition of a murder charge came after the 9th grade student, since identified as 13 year old Letisha Reimer passed away after being taken to hospital.
The second victim, Emily Isaak, aged 14, a friend of Reimers and a student at Abbotsford Secondary remains in hospital and is expected to survive, notes the calgaryherald.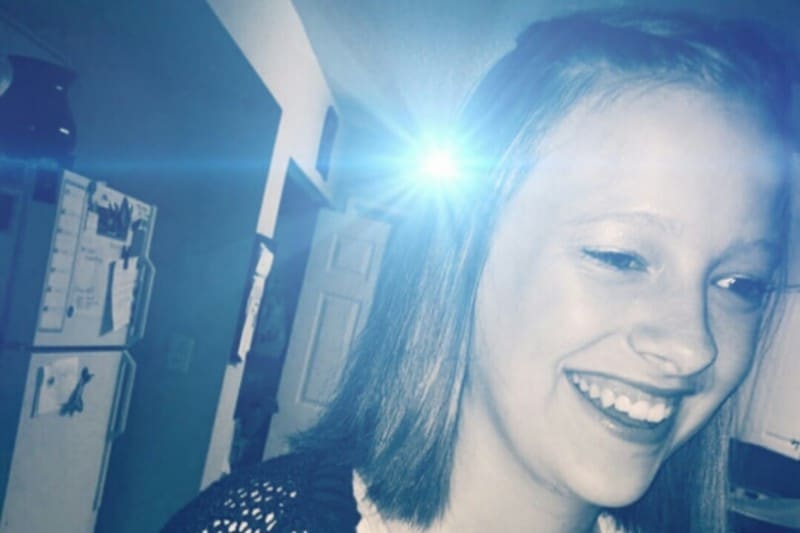 .@HomicideTeam: Abbotsford stabbing suspect Gabriel Brandon Klein, 21, is of no fixed address. Been in Vancouver area since Feb/March

— Andrea Woo | 鄔瑞楓 (@AndreaWoo) November 2, 2016
Told a student who'd witnessed the attack: 'I feel sick to my stomach, I was terrified, scared,'
Adding of the victim: 'She was really nice. I've seen her every day. She talked to me all the time.'
Offered Amsuman Nair, a fellow Grade 9 student who was friends with both victims: 'It's hard to believe that – some random guy from the streets coming into the school and stabbing two of the people?'
'Was it just a coincidence that they were the only people there at that time? I think it's kind of hard to believe that.'
Told a parent, Jody, who had attempted to reach their child, a student at the school: 'We heard there was a stabbing in the school, then we heard there was a stabbing behind the ravine and they locked the school down,
'We heard they caught the person but we have no answers.'
Suspect was apparently in a manic state. Many questions, drugs, mental health, waiting for update. @GlobalBC pic.twitter.com/VMp2r0K02R

— Rumina Daya (@rdayaglobal) November 2, 2016
Klein is in cells but he's refusing to walk. He's uncommunicative. He's being restrained for his safety. @GlobalBC

— Rumina Daya (@rdayaglobal) November 2, 2016
The stabbing, thought to be random act of violence has led to authorities trying to understand the assailant's motives, how he came to choose to enter the school and why he set on two young women?
Responding to the tragedy, Superintendent Kevin Godden said that Gabriel Brandon Klein had no known affiliations with the school.
Told the school official: 'Evidence suggests that this attacker was in no way related to the District or any student at the school. We believe this was a random act of violence.'
News reports also told of the man having no prior criminal history and the suggestion he was a transient in the community.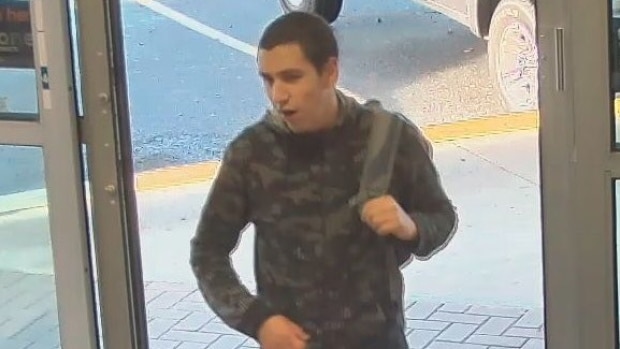 Come Thursday, despite the release of a photo of Gabriel Brandon Klein, police in B.C. said they have more questions than answers.
'We need to determine who knows him, who knows of him, his history and anything about him for that matter,' Staff Sgt. Jennifer Pound, spokeswoman for the Integrated Homicide Investigation Team.
The image was captured by a security camera at an undisclosed location just hours before the attack at the high school, police say.
In the aftermath of the tragedy, Abbotsford Senior Secondary released a statement expressing condolences to the families of the two girls, a sentiment that was echoed by both Prime Minister Justin Trudeau and B.C. Premier Christy Clark.
In the wake of the tragedy, family and friends have been pouring tributes to Letisha Reimer.
A gofundme page has been established, writing that the 'Remier family suffered the greatest loss imaginable. … We, the friends, are trying to do the only thing we can and that is to try our very best to raise some funds in hopes of allowing the family ample time to focus on nothing but healing.'
Meanwhile, a memorial Facebook page has also been set up to honor the fallen teen.
A Christian youth group that Reimer and the surviving victim were members of also took to Facebook Wednesday afternoon, announcing a vigil at the South Abby Church at 7pm.