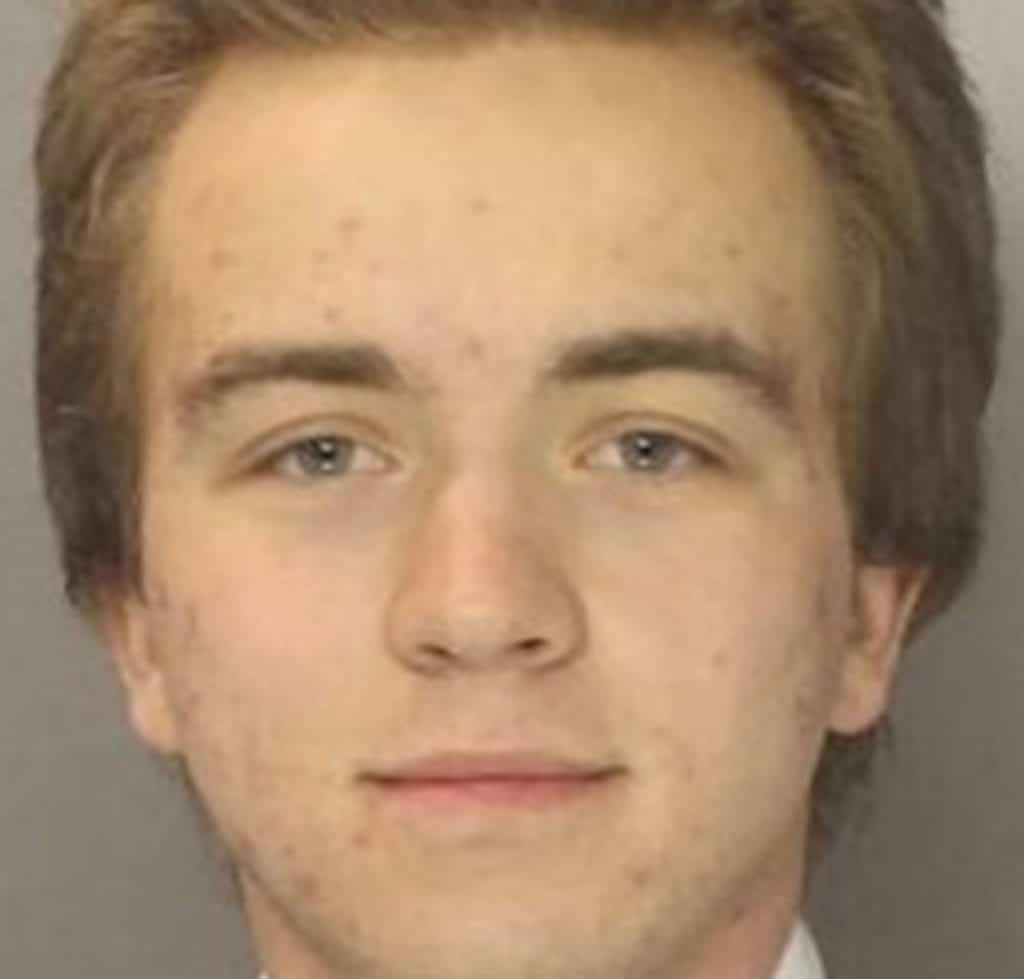 How Artur Samarin, a 22 year old Ukrainian man pretended to be 14 year old Asher Potts after his immigration status expired: 'I just wanted a better life.'
Artur Samarin a 24 year old Ukrainian man who faked his name and age to attend a Pennsylvanian high school has been sentenced to two months in prison on federal fraud charges.
The measure comes after the illegal immigrant admitted lying about his identity to get a free public education and to having sex with a 15-year-old girl in 2014 when he was 22.
While attending high school, Artur Samarin went by the name of Asher Potts, telling fellow students he was 14 years old.
To boot, Samarin faces likely deportation during a sentencing next week for separate fraud and sex crime charges. 
On Thursday, U.S. Middle District Senior Judge Sylvia Rambo sentenced Artur Samarin to less than the three-month jail term prosecutors suggested. 
Samarin pleaded guilty to passport fraud and Social Security fraud in August.
Samarin first came to the U.S. on a three-month work visa and then got a tourist visa that expired in March 2013. When those two documents ran out, he assumed the role of Asher Potts in order to stay in the U.S.
He enrolled as a freshman six months later. Police said Samarin used a fake birth date and Potts' name to get a social security card, a driver's license and other U.S.-issued documents.
Ukrainian Artur Samarin could be jailed in the USA for creating a fake IDhttps://t.co/5AjEaexMkh pic.twitter.com/qA6izEQqos

— UKRAINE TODAY (@uatodaytv) September 20, 2016
During Thursday's hearing, Samarin's lawyers said he had been one of the most distinguished students in the high school's history and had supported charities, including the Central Pennsylvania Food Bank, PennLive reports.
Along with impressing teachers and community leaders at John Harris High School in Harrisburg where the imposter student attended, Samarin was also accepted into a college in Florida. An offer that was rescinded when authorities surmised the student was considerably older and a Ukrainian citizen who'd overstayed his student work visa. 
During sentencing lawyers for Artur Samarin said his client was 'just seeking a better life.'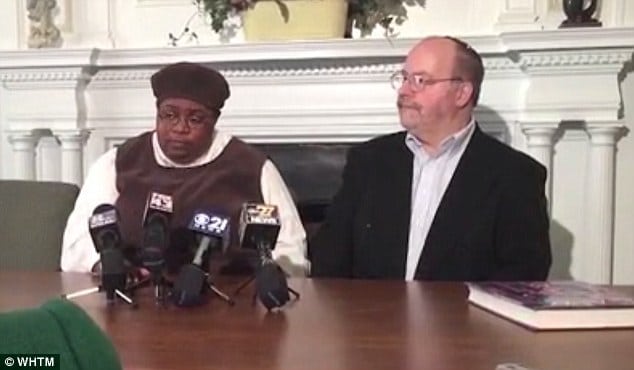 Also on the chopping block were Artur Samarin's adoptive parents who were accused of using their 'son' to get state handouts.
Stephayne and Michael Potts allegedly put him down on welfare forms in a bid to get taxpayer-funded food and medical assistance, even though they knew their son's true identity.
According to ABC News 27, they also knowingly made false statements to the Dauphin County Assistance Office in Pennsylvania and took around $13,000.
They were both charged with harboring an illegal alien from March 2013 through August 2015.
They say Artur told them he used forged documents to get into the United States, but they believed him when he told them was 14 years old.
The pair claim they planned to take him to the authorities when he turned 18 but changed their plan when he returned from Naval Sea Cadet training and 'started closing his door and talking to somebody in Russian'.
They then turned him in to the FBI in November 2015. 
Lawyers for Samarin in turn argued he'd been pushed into fraud by the adoptive parents who'd only reported their adoptive son, who lawyers said treated Samarin like their servant to authorities when he 'escaped.'