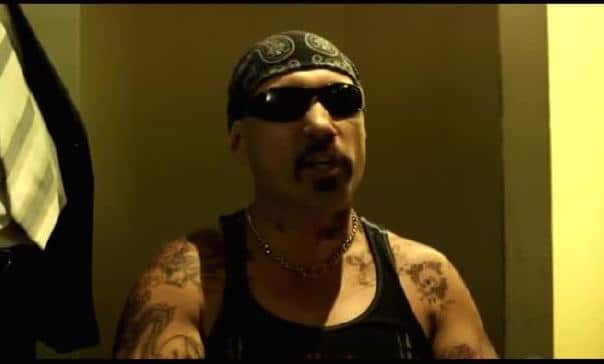 How Anthony David McKeough an Adelaide, Australia bank robber who only made out with $5 now faces the prospect of life behind bars when sentenced.
Anthony David McKeough a 31 year old Adelaide, Australian bank robber faces the possibility of life behind bars after a recent heist at a People's Choice Credit Union hauled him a scant $5 ($3.72 USD).
The heist came after McKeough targeted a banking advice center as opposed to a bank, with the would be robber only realizing his 'stuff-up' at the last moment.
Armed with a meat cleaver and wearing a balaclava and high-vis gear, the would be robber threatened two employees, only in the end to make out with $5 from one of the employee's who'd taken money out of their own wallet to give to McKeough.
The robbery reports Australia's abc took place on May 28, 2015 with cops arresting the bandit the following day a caravan park in Semaphore.
During his trial, the Adelaide District Court was told one staff member saw McKeough walking towards her office and tried to hold the door shut, with McKeough pushing his way through and demanding cash.
Upon being told it was just an advice centre that there was no cash kept on premises, he demanded her purse.
But when she said she did not have it on her, he ransacked her office, stealing a laptop bag with just the charger and an internet dongle inside.
The court heard he threatened another staffer and fled with his wallet, which contained bank cards and about $5.
Found guilty on two counts of aggravated robbery at trial by judge alone, Judge Jack Costello advised Anthony David McKeough he faced a maximum sentence of life imprisonment at his sentencing hearing.
The bandit was also found guilty of two counts of dishonestly manipulating a machine after using the stolen bank cards at ATMs at Northpark Shopping Centre shortly after the hold-up.
During the man's hearing the court heard how one of the employees left her 'fundamentally changed (from) who she is', with the events of that afternoon replayed in her mind every day.
Told the employee: 'I look twice at everyone, thinking they might be going to do something against me.'
Prosecutor Jeff Powell described the robbery as 'brazen and terrifying', while saying McKeough hadn't expressed any contrition or remorse or even an acknowledgment of his offending.
The prosecution argued despite McKeough's lack of success, his actions on that day, 'in no way lessened the gravity of his offending', which was described as the latest in an 'escalating' life of crime.
The court heard McKeough had a long history of offending, which had escalated in seriousness.
Reiterated the prosecution: 'This is a man who, at 31 years of age, has a six-page criminal history and 20 years of similar offending,'
'Unfortunately for him, this offending is an escalation in seriousness involving directly confronting, in terrifying circumstances, two people going about their employment.
'To commit this offending wearing a balaclava while carrying a meat cleaver is plainly both brazen and terrifying.'
His lawyer, Ben Sale, argued for the sentence to be suspended because his client had reached his 30s, an age where maturity was more likely to transpire outside of prison.
McKeough will be sentenced on December 21.