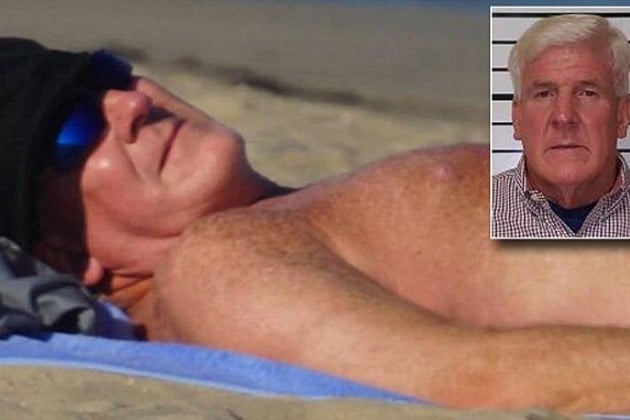 How Stephen Wojciehowski a 59 year old NJ man came to disconcert beach goers after turning up in a homemade transparent plastic bikini early this week.
Making their entrance into tabloid ennui is 59 year old New Jersey man, Stephen Wojciehowski who was arrested while sunbathing in a homemade transparent bikini which exposed his genitals.
What did I just read? Never mind, let's follow Stephen down to the Jersey shore beaches where he will explain …
Our collective hero's fantasy misery came after beach goers at Long Beach Island spotted the brave soul (admit it) wearing his homemade bikini which consisted of a transparent plastic wrap early this week.
Further unnerving beach goers was the visage according to thesmokinggun of Stephen Wojciehoski as he strutted along the beach with his genitalia completely exposed. Something one imagines our collective beach hero didn't wince twice over. Or did he?
Consternation soon led to police in Beach Haven seeking the public's help tracking down our collective hero after posting photos of him sunbathing on Facebook. Indeed.
The images according to the nydailynews showed Wojciehowski, a native of Stafford Township chest up.
He had been seen on the beach in the unusual swimwear for two days.  
He was released pending a court appearance where he now faces misdemeanor charges of indecent exposure and lewdness. Indeed.