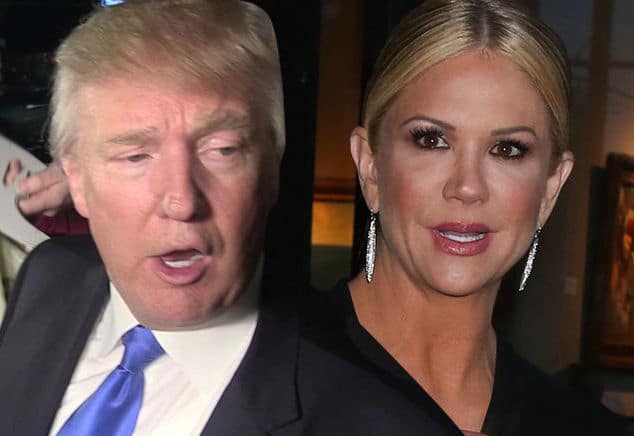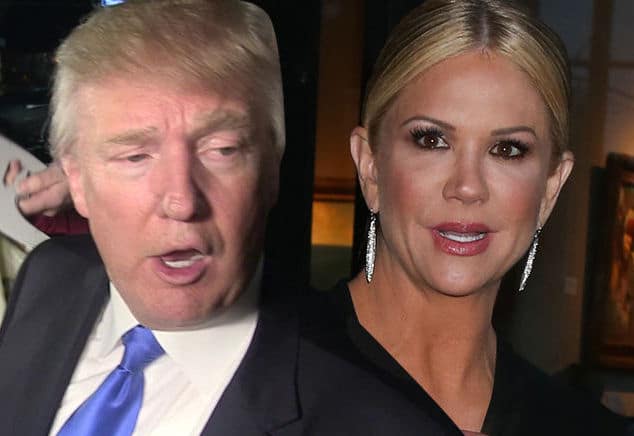 Nancy O'Dell the TV anchor that Donald Trump sought to seduce and describing in disparaging terms has spoken about being objectified.
Nancy O'Dell the tv host that Republican Presidential contender, Donald Trump revealed in a 2005 audio leak he sought to seduce has broken her silence to say she is saddened and stymied.
Audio released by the Washington Post on Friday revealed Trump bragging about his attempts to seduce a woman, later revealed to be then Access Hollywood's Nancy O'Dell in September 2005.
'I moved on her and I failed. I'll admit it. I did try and f*** her. She was married… I moved on her like a b***h, but I couldn't get there. And she was married,' Trump said while he was on an Access Hollywood set with Billy Bush.
In a statement to Entertainment Tonight, O'Dell responded to the audio which has led to many demanding that Trump now step aside: 'Politics aside, I'm saddened that these comments still exist in our society at all. When I heard the comments yesterday, it was disappointing to hear such objectification of women. 
'The conversation needs to change because no female, no person, should be the subject of such crass comments, whether or not cameras are rolling.'  
Adding: 'Everyone deserves respect no matter the setting or gender. 
'As a woman who has worked very hard to establish her career, and as a mom, I feel I must speak out with the hope that as a society we will always strive to be better.' 
The audio not only revealed the newly married Trump (to Melania Trump) trying to seduce the TV anchor, but also revealed the real estate billionaire's take on her appearance, which he later passed off as 'locker room banter'.
'Then all of a sudden I see her, she's now got the big phony t*ts and everything. She's totally changed her look,' he said in the 2005 recording. 
The presidential candidate, who has come under fire for derogatory comments about women, did not deny the exchange had taken place, appearing in a late night video where he appeared to apologize for his then comments, before launching into an assault on Bill Clinton. 
'This was locker room banter, a private conversation that took place many years ago. Bill Clinton has said far worse to me on the golf course – not even close,' he said in a statement. 'I apologize if anyone was offended.'
A report via the dailymail notes O'Dell has been married twice, the first time to Richard O'Dell from 1995 to November 2004. She was married for a second time to Keith Zubchevich in June 2005. 
It is unclear when Trump tried to seduce the television host. 
Told Trump in a video apology in the early morning hours of Saturday:
'I've never said I'm a perfect person, nor pretended to be someone I'm not. I've said and done things I regret, and the words released today on this more than a decade-old video are one of them,'
'Anyone who knows me, knows these words don't reflect who I am. I said it, I was wrong, and I apologize.' 
Before he had a chance to make his statement dozens of prominent Republicans had denounced the comments, with some even saying Trump should drop out.
Speaker Paul Ryan, Jeb Bush, Ted Cruz, Marco Rubio and Mitt Romney were some of the highest profile names to slam the nominee for the remarks. 
Others, including Illinois Senator Mark Kirk and former Utah Governor Jon Huntsman, said Trump should get out of the running all together. 
RNC chairman Reince Priebus also condemned Trump's 2005 comments in a statement on Friday night, saying in a statement: 'No woman should ever be described in these terms or talked about in this manner. Ever.'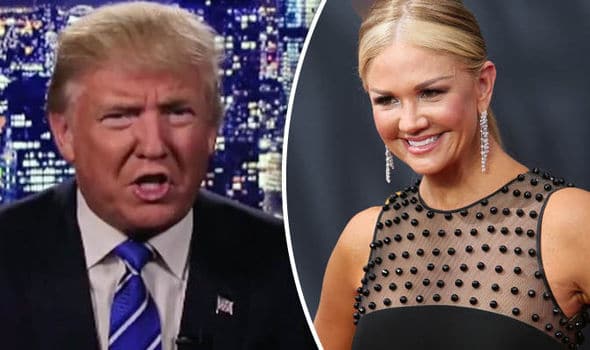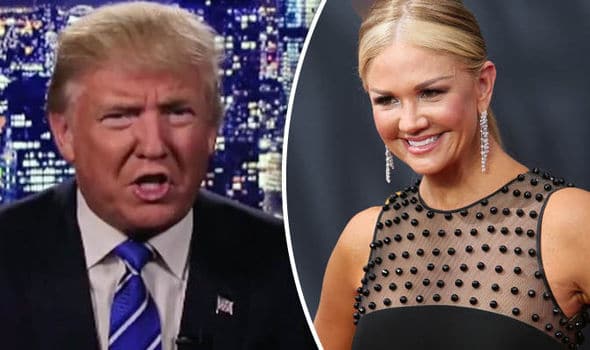 While the alt right movement has strived to downplay and forgive Trump (breitbart.com commentators have been awash in speculation that the video was leaked by the Clinton camp), others have pointed out disconcerting questions regarding the character of the presidential hopeful and to what degree his views on women normalize violence and attitudes of disposability.
Notes fusion: Saying his words were akin to locker room banter isn't just nonsense—it normalizes violent language against women. It says it's okay to joke about grabbing a woman by her genitals. It says it's okay to kiss her without asking. It reinforces the pernicious notion that women are objects for men's taking.
Yet perhaps most disconcerting to this author is the main stream media's determined reluctance to assuage both presidential candidate's policies and what they would actually strive to do towards the betterment of greater society if elected. Which in part might be a nod to the establishment and oligarchy that both candidates in essence clandestinely serve and whose axioms of power and dominance continue to pay reverence to, albeit the occasional distraction of a foul mouthed candidate, who continues to offend and demean at his own and a nation's peril….
Histories of the 2016 election will have to mention & explain Nancy O'Dell, Howard Stern, Billy Bush, Rosie O'Donnell, & NY tabloid culture.

— Touré (@Toure) October 8, 2016
So Nancy O'Dell is the married woman Donald Trump tried to sleep with.

She looks a little like Ivank…nvm pic.twitter.com/gbnd9vSmbv

— Furniture Shopping (@KingFavre) October 8, 2016
Style | Nancy O'Dell (Emmys 2016) pic.twitter.com/PpXJU7yBeT

— Ciddiyet XL (@CiddiyetXL) September 19, 2016