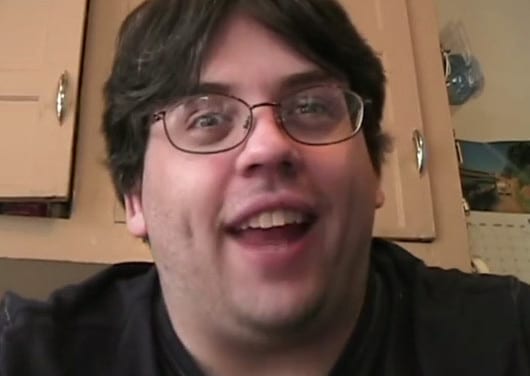 Kayla Berg video: Is a youtube clip titled 'Hi Walter, It's Me Patrick,' footage showing a missing Wisconsin teen being abducted and held against her will?
The dissemination of a video on youtube (see below), titled "Hi Walter, It's Me Patrick!" has sent the internet into a frenzy after speculation that a girl seen tied up in a bathroom floor and screaming for help at the end of the clip might be that of missing teen, Kayla Berg.
The case of Kayla Berg relates to that of missing Antigo, Wisconsin teen who was last seen being dropped off at her boyfriend's home on August 11, 2009 by a friend, Kevin Kielcheski, 24. Shortly after, the then 15 year old teen was never seen again.
Disconcertingly, The Charley Project says Kayla's boyfriend said that he never saw her that night.
In the video which was brought to the attention of authorities courtesy of a tipster, a man is seen talking into the camera about a girl he just met at the mall notes a report via insideedition.
'I met the most wonderful girl,' he says. The man in the video calls himself 'Patrick.'
'We decided to go and take a look at some of the jewelry at Kay Jewelers and she picked out this awesome necklace,' he says.
The man then says that he brought the girl back to his place. 'I know she hates cameras, but I'm going to show you her, anyway,' he says. 'You ready?'
The camera then pans to the girl, tied up and sprawled on the bathroom floor, and screaming for help.
'Why are you doing this?' she screams in the video. 
That's when the video comes to an abrupt end.
Of note, the caption on YouTube is, 'Hi Walter, It's Me Patrick!'
Amateur sleuths who are analyzing the video say the victim looks just like Kayla Berg – a 15-year-old Wisconsin teen who went missing in 2009.
Eerily, the video was posted on YouTube in 2009 – just two months after Berg went missing.
For some reason, nobody paid attention to it – until now.
A talented gymnast, Berg was last seen at a friend's house and never heard from again. 
Not taking any chances is Antigo Police Chief Eric Roller who says police are taking the video seriously.
Told Roller via WBAY-TV: 'She was wearing jeans, a similar top, had a similarity look that she has,' he said, remarking on the similarities between Berg and the teen in the video. 
Cops are now desperately trying track down the guy seen in the video. 'We're not sure if it's a hoax, or if it's true. If it's true, but not our case, it may help somebody else's. We're going to do whatever it takes to find out [about] the subjects on the video,' said Chief Roller. 
Berg's mom, Hope, said she sees a resemblance. 'It sounded like her, it looked like her. It gave me chills,' she said.
The police chief told The Daily Beast that 'an out-of-state tipster alerted him of the video last weekend.' It's circulated online for some time. A Facebook page devoted to the video posted it in July 2016.
Kayla's brother posted on Facebook that the family has contacted the FBI, with the brother according to heavy saying he almost 'had a panic attack at work after seeing the video.'
Full script of presume Kayla Berg video:
We went shopping at JC Penneys, and she tried on a lot of clothes, and she ended up buying a whole lot of them, you know what I mean? And then we decided to go and take a look at some of the jewelry at Kay Jewelers. She picked out this most awesome necklace, the most amazing necklace I've ever seen. And, I know she wanted me to buy it for her, because she kept on giving me the look, you know the look. And then we got kind of tired at the mall, and I brought her back to my place. And I know she hates cameras, Walter, but I'm going to show you anyway. Are you ready?