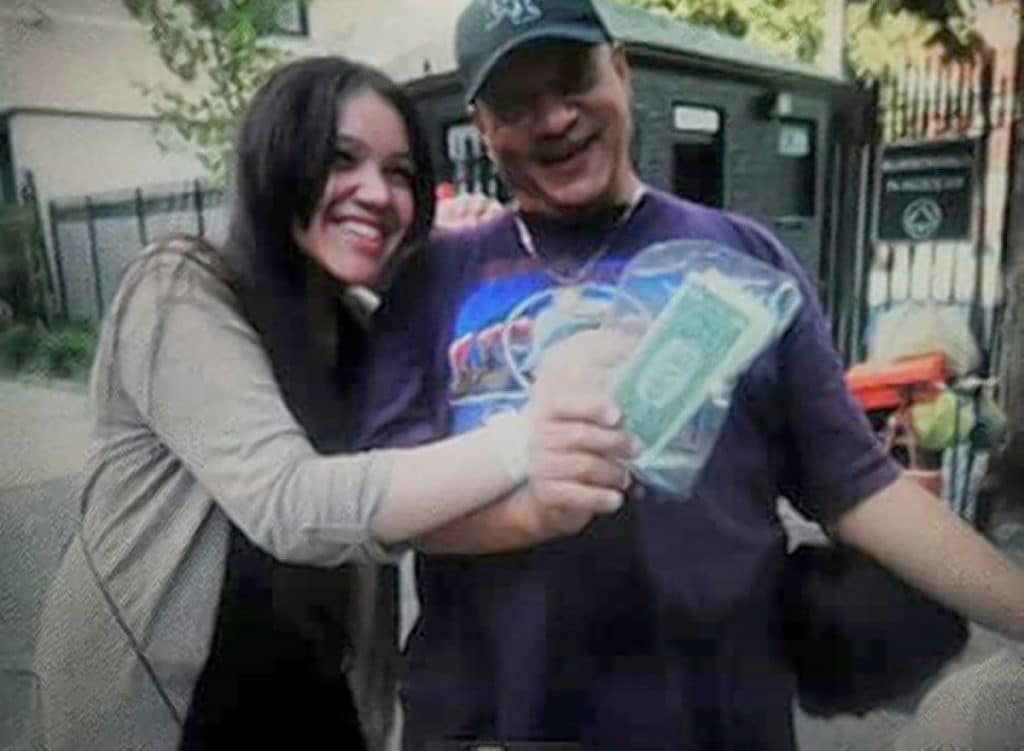 Francisco Perez schizophrenic NYC man makes good to kill his brother, Luis Gonzales upon release of psych hospital. Why was he let out in the first place?
Francisco Perez an unhinged 56 year old Upper West Side, Manhattan man recently committed to a psych hospital has made good to murder his brother if he were ever released.
Released early Thursday, the schizophrenic man just before 9.30pm later that evening knifed his brother Luis Gonzales, 63, to death inside the first floor apartment they shared on West 105th st near Columbus Ave.
'As brothers they would get into fights a lot,' said Nelly Deleon, the victim's wife of 45 years via the nydailynews. 'This time it really went overboard.'
Deleon who lives separately across the street from her husband told of witnessing the aftermath of the mayhem.
'I heard a lot of noise outside and someone was screaming 'Murder!" she said. 'I looked out the window and saw his brother (Perez). At first I thought he was wearing a red shirt — but then I realized it was blood.'
Cops arrested Perez at the scene and recovered a knife, police sources said.
According to relatives, Francisco Perez was taken to Metropolitan Hospital recently — after threatening to kill his brother.
Reiterated the victim's wife of her brother in law: 'He is seriously mentally ill,'
'He has a psychiatric record and was put into Metropolitan Hospital only a few days ago. He said he was going to kill Luis and they still let him out.'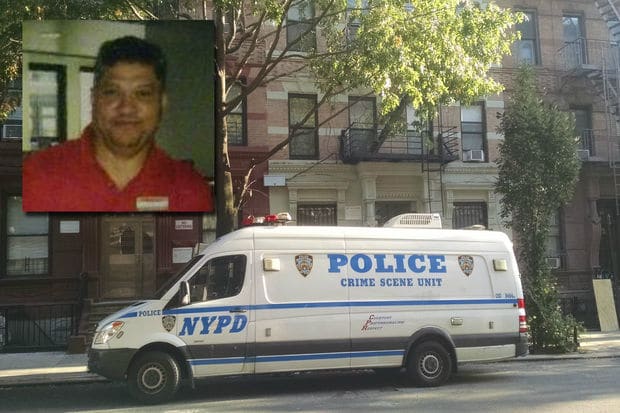 A report via dna notes Peres having served two stints in jail prior to the bloodbath murder.
The report notes cops having been called to the brothers' apartment for domestic incidents in 2006, 2007 and 2009.
'He's been arrested "more than a dozen times,' an NYPD spokesman said.
Prison records show Francisco Perez convicted in December 1981 for robbery where upon he spent the next four years behind bars.
The schizophrenic brother was convicted again in 2000 for selling controlled substances and spent the next two years in prison until he was paroled, records show.
Records also show Perez being arrested again in 2015 for criminal possession of a controlled substance,
The brothers moved to the block from Puerto Rico with their grandmother when Gonzalez was just a teenager.
Gonzalez's granddaughter, Anayess Dominguez, 18, described the victim as a popular neighborhood character.
'He was like a father to me and I loved him,' she said. 'He was always outside the laundromat on the corner with his boombox, talking to his friends … Everyone here loved him. He was always the kind of guy to give all the kids on the block sodas and ice cream.'
Added the woman: 'He was admitted to Metropolitan Hospital two or three days ago for saying he was going to kill Luis. They let him out yesterday and he acted on it. We believed he was going to do it. He's been violent in the past. The hospital failed us,'
'They released someone who had horrible things in his head and because of that a life was taken.'
The woman went on to tell that family had tried helping the man but had become too much for them to handle.
Said the woman: 'I looked out for him, but he's schizophrenic. He was completely deranged.'
Reps for city Health + Hospitals have to date declined to respond to media overtures as commentators wonder what led the facility despite all the warnings to let Francisco Perez back out on the street?
Police have since charged Perez with second-degree murder, while declining on speculating on the brother's motives…