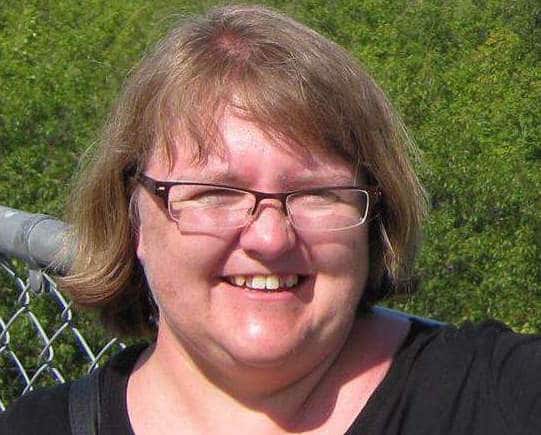 What led to Elizabeth Wettlaufer a Canadian nurse going on a killing spree? How a caregiver abused a community's trust and became executioner.
Elizabeth Wettlaufer a Canadian nurse has been arrested on murder charges after allegedly killing eight elderly patients at Ontario nursing homes from 2007 to 2014.
The woman's arrest according to CBC came Monday night after investigators determined the 49 year old woman complicit after becoming the center of an investigation probe. 
The Toronto Sun reports that seven of Elizabeth Tracey Mae Wettlaufer's victims died at Caressant Care Long Term Care Home in Woodstock where Wettlaufer had worked from June 2007 March 2014.
Another patient was killed at Meadow Park in London, a year after at Wettlaufer's new place of employment.
Of note, Wettlaufer was fired from the Caressant Care facility more than two years ago before finding new employment. What led to the woman being fired has yet to be revealed.
A regard of Elizabeth Wettlaufer's linkedln account describes one of the nurse's duties as 'administering medications.'
Nurse Elizabeth Wettlaufer's Facebook page. She faces 8 counts of first degree murder in Woodstock, Ont. pic.twitter.com/SNaQxIPoQY

— Simon Dingley (@SimonDingleyCBC) October 25, 2016
During a press conference, police said the nurse, who also goes by the name of Bethe Wettlaufer killed her patients by 'administering a drug.' The drug used wasn't specified.
Told Det. Supt. Dave Truax of the Ontario Provincial Police: 'We're not in a position at this time to comment further on the specifics of the drug as it forms part of the evidence that is now before the courts.'
The detective went on to say, 'that a number of drugs were stored and accessible in nursing homes.'
Named as victims were,  84-year-old James Silcox, 84-year-old Maurice Granat, 87-year-old Gladys Millard, 95-year-old Helen Matheson, 96-year-old Mary Zurawinski, 90-year-old Helen Young, 79-year-old Maureen Pickering and 75-year-old Arpad Horvath.
Two residents are alleged to have been killed in 2007, three in 2011, one in 2013 and the final two in 2014.
Asked what motivated Elizabeth Wettlaufer to go on her killing spree police declined to answer.
EXCLUSIVE @CityNews VIDEO of alleged serial killer nurse Elizabeth Wettlaufer leaving court pic.twitter.com/BTnaTUT33m

— Francis D'Souza (@cityfrancis) October 25, 2016
According to Ontario College of Nurses' website, Wettlaufer was licensed as a registered nurse in 1995 and resigned Sept. 30 of this year. The day after the woman's resignation police began a probe into the nurse, with speculation the woman's resignation was prompted by police beginning to gather evidence against her.
Responding to the woman's arrest, Ontario Health Minister Eric Hoskins called the charges 'horrific allegations' while saying the safety and security of those in long-term care homes were his top priority.
News of Wettlaufer's arrest led to the families involved grappling how someone they trusted with their loved ones could betray their trust and what could have inspired the registered nurse to violate her position of trust and authority along with playing the role of ostensible executioner.
Told long time Woodstock resident, Fred Spina, 57:  'I just couldn't believe it because this is Woodstock. It's a small town. Things like that happen very rarely.'
Adding, 'It doesn't happen here.'
Responded Shawna Fraser, who lives three doors down from Wettlaufer in a Woodstock apartment building: 'She just seemed like a single lady, going in and out with her dog and nothing seemed out of the ordinary.'
Adding: 'Nothing seemed out of character.'
Nevertheless clues as to possible personal strife included Bethe Wettlaufer about a year ago going on Facebook, where she posted that she had gone 365 days sober.
Wrote Bethe on September 28, 2015: 'My own voice called to me in the darkness,'
'Others hands lifted me when I chose the light/ One year ago today I woke up not dead/ 365 days clean and sober.'
The revelation merited much applause and encouragement from friends online whom the single woman maintained ongoing rapport with. Whether Elizabeth Wettlaufer managed to sustain her sobriety after that milestone is yet to be necessarily understood. 
Perhaps out of coincidence or as a result, the woman's one year sobriety also marked the last time she killed one of her patients. That said, authorities did not rule out finding further victims.
Wettlaufer's Facebook posts often involved funny memes and pictures of her cats and her parents' dog. The woman appeared to like Star Trek, the minions from Despicable Me, and the Minnesota Vikings.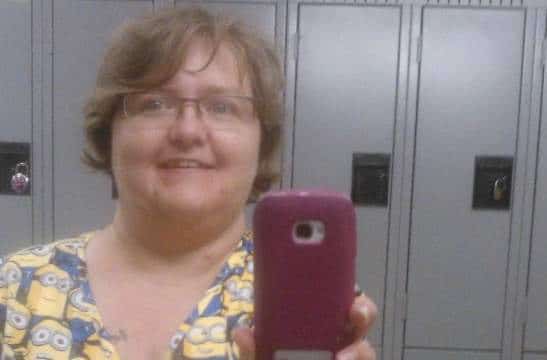 A regard of Wettlaufer's Facebook profile describing herself as working at Lifeguard Homecare and Nursing, her most recent place of employment, a Brantford home care agency aiming to 'provide dignity through independence.'
The page also describes the caregiver saying she studied nursing at Conestoga College, along with religious counseling at the now defunct London Baptist Bible College as well as working at Christian Horizons, a charity that works with people with developmental disabilities.
While authorities continue to investigate what in the end may have motivated Elizabeth Wettlaufer to go on her killing spree, perhaps the most important question that ought to be asked is how did an unseemly caregiver manage over the course of so many years go un-noticed during her killing spree?
"She was such a nice person." Shock at alleged Woodstock killer's apartment building. Elizabeth Wettlaufer charged with 8 counts of murder. pic.twitter.com/X0FZ9bXAbp

— Trevor Dunn (@trevorjdunn) October 25, 2016
Inside Woodstock's Caressant Nursing & Retirement home where nurse Elizabeth Wettlaufer worked. pic.twitter.com/WZuL2AOcTt

— Simon Dingley (@SimonDingleyCBC) October 25, 2016