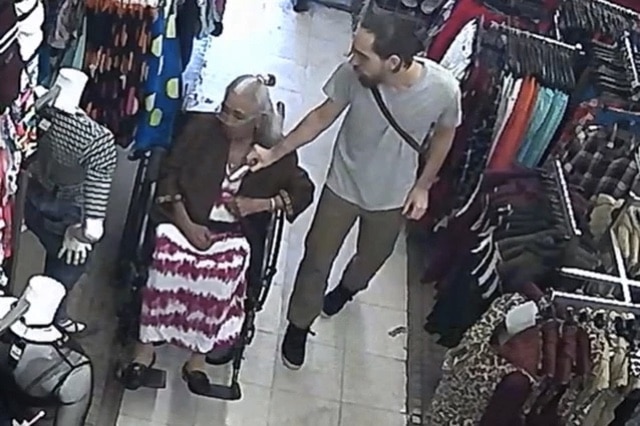 Maria Vasquez Harlem mugging: A 93 year old pensioner's assailant has been arrested after spying on the woman and stealing her $600 monthly pension.
Authorities have arrested the individual caught on surveillance video (see below) robbing 93 year old Harlem pensioner, Maria Vasquez of her monthly pension while wheelchair moribund at at an uptown Manhattan clothing store.
A report via the nypost told of the man, whose identity cops have declined to release (for now) being arrested three blocks from Regines clothing store where Maria Vasquez was mugged on Wednesday.
Broyoan Lopez Harlem scumbag arrested mugging 93 year old pensioner
The video caught the moment the heartless thug crept up to Vasquez as she sat in her wheelchair while inside the store after just moments earlier withdrawing her monthly pension from Banco Popular, three stores down, and stacking it in her brasserie.
Brazenly the nonchalant thief walks up the aisle and as if helping himself to an extra helping of strawberry shortcakes shoves his hand down Vasquez's front shirt, extracting the money and then bolting out of the store.
An earlier report via the nypost told of the woman having gone shopping for slippers at the store on East 116th street in East Harlem circa 12.15pm, Wednesday.
Vasquez, a native of the Dominican Republic, was looking the other way at her caretaker as the thief struck, and she said she was stunned when he brazenly pawed at her chest.
Told the woman, 'I was scared I wasn't expecting it,'
'He reached over and startled me, yanking the envelope from the bra.'
The thug then scratched her and took off running, but is now in police custody.
Despite Maria Vasquez alerting her health aide worker, the brazen thug had already disappeared.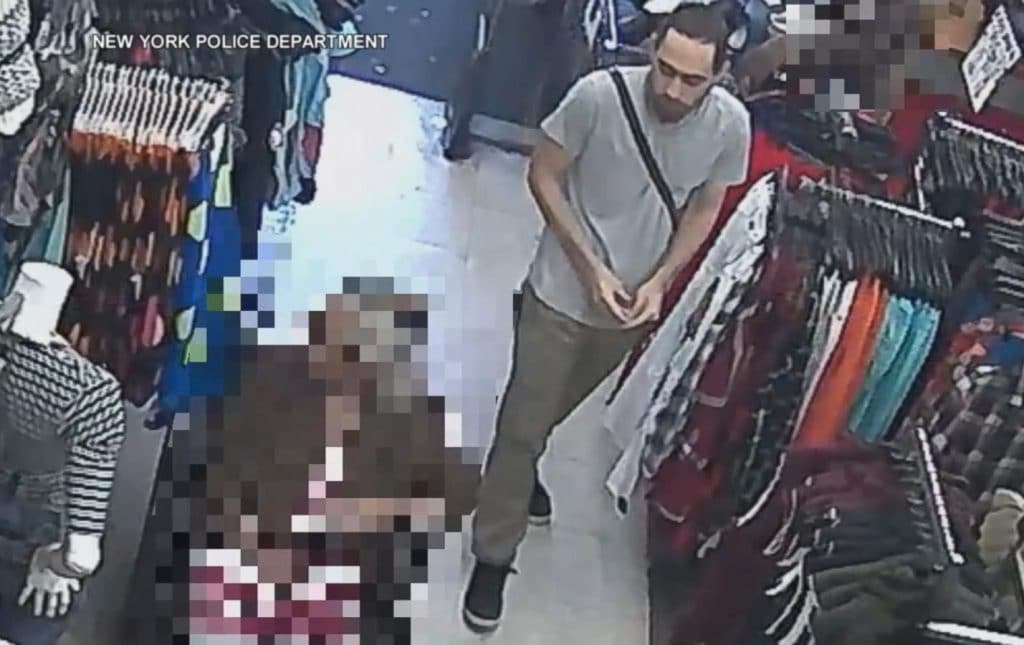 The $600 the 26 year old mugger stole it would be disclosed was all the money the pensioner had to live off for the month, and pay her obligations, including rent, water and electricity.
Exclaimed Vasquez at the time, 'What am I going to do now?'
Added the Harlem pensioner via abc7: 'I need that money, because my husband passed away seven years ago. Until the money comes next month, I'm not sure how I'm going to pay the bills.'
Authorities now believe the thug made his brazen move after observing Vasquez withdrawing her cash and stacking it in a white envelope before making her way to the clothing store.
Vasquez told reporters she had no choice but to keep the money in her brasserie because caretaker rules forbid workers from carrying the cash while Vasquez at the time was wearing a dress with no pockets.
Remarkably, Vasquez, a devout Jehovah's Witness, said she feels no ill will toward her assailant.
'I felt terrible, but I prayed to Jehovah in my heart, and he helped me to bear it.'
A report Friday mid morning has revealed Regines store owner, Josh Cohen, 49, who has owned the East 116th st outlet for 30 years forwarding Vasquez her stolen money.
Told the benevolent store owner, 'There are no words to describe it — seeing something like that is really horrible,'
Adding, 'To take advantage of someone at 94 years old, you have to be a real lowlife.'
Charges against the thug are now pending….