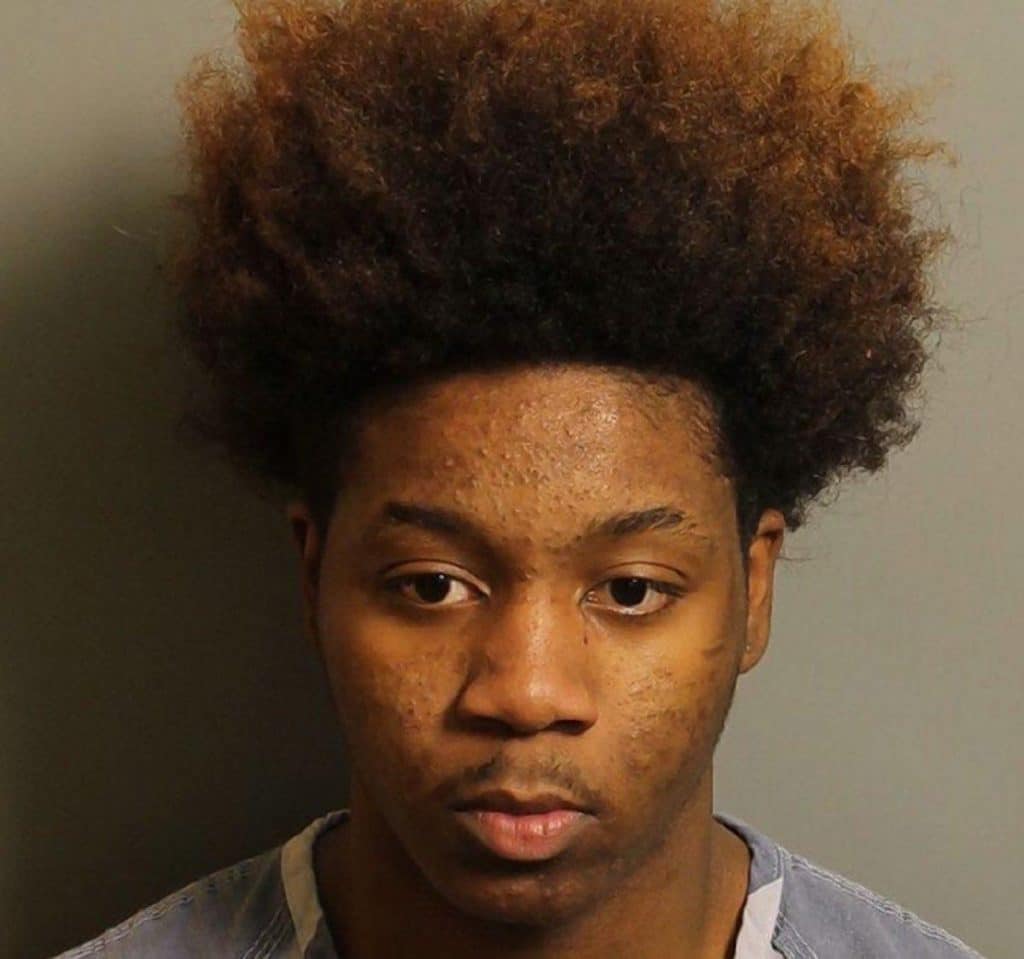 What led to Thomas Sims setting on his elderly neighbor, Gene Emory Dacus? Birmingham police at a loss to explain motive for gruesome burning murder.
Thomas Sims an 18 year old Birmingham, Alabama man has been charged with murdering his 85 year old neighbor, Korean war vet, Gene Emory Dacus after setting him on fire.
The gruesome death has shaken the community where Dacus had leaved for over 50 years with many struggling to understand what motivated Sims?
Preliminary investigations led to cops saying the slaying may have stemmed from an argument between Dacus and Sims. How or why the men came to argue is not necessarily understood.
'It's disheartening to see someone this young go to this level of violence,' Birmingham Police Lt. Sean Edwards told via AL.com.
'To me, what he did to that elderly gentleman is evil at it's finest.'
Birmingham police were called to Dacus's home Wednesday morning, circa 12.30 am after receiving reports of a person on fire. When they arrived, they found the vet had been burned to death in an alleyway behind the home where he had lived since the 1950's, WBRC reported.
The elderly man's remains were first discovered after a neighbor and relative of Dacus' stumbled upon the burning man.
Robert Stanley said he heard reports of smoke and fire coming from the elderly man's backyard, and suspected an RV had gone up in flames. He sent his son to check on it.
'He went around back to see if the camper was on fire and it was Gene,' Stanley told WBRC.
Another neighbor saw a young man fleeing the scene with a gasoline bottle in his hand. Police were quickly able to identify Thomas Sims as a suspect based on witness descriptions.
Of note, Sims was already awaiting trial on an unrelated carjacking charge from earlier in the year.
Upon his arrest, Thomas Sims was charged with capital murder, where he now faces the death penalty. He is currently held without bond. 
To date Sims has declined to tell what led to him choosing to burn his elderly neighbor?
WBRC FOX6 News – Birmingham, AL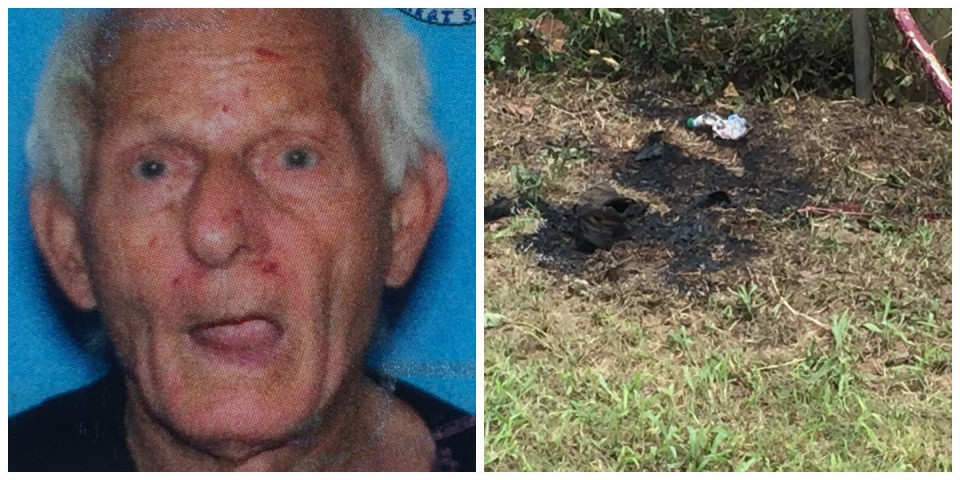 Offered Birmingham police Chief A.C. Roper: 'This homicide shocks the conscience of any reasonable person. Our hearts are hurting for the victim, his family and our community,'
'The suspect actually confessed to this crime but we have not received any logical justification to explain what happened.'
Relatives and neighbors described Dacus as a caring and proactive community member who served in the U.S. Army during the Korean War and later became an airplane mechanic. He had three sons, one of whom, a 60-year-old disabled man, had still been living with his father.
Dacus' wife, Earnestine, died in 2005.
Told one of Dacus's sons: 'The only thing I can hope to God for is that he was dead before he was burned,'
'You expect your parents to die before you, but to die a horrendous death like that is unimaginable.'
Neighbors told of the vet, who was affectionately known as 'Mr. Gene,' having pitched in to help keep the neighborhood tidy, by picking up scrap iron and recycling material.
Told Stanley, 'he was a good man, an un-comparable good man,'
Adding: 'He didn't deserve any of that.'
Reiterated the victim's son, 'My father's death is a tragic loss,'
'The community lost one of its pillars.'