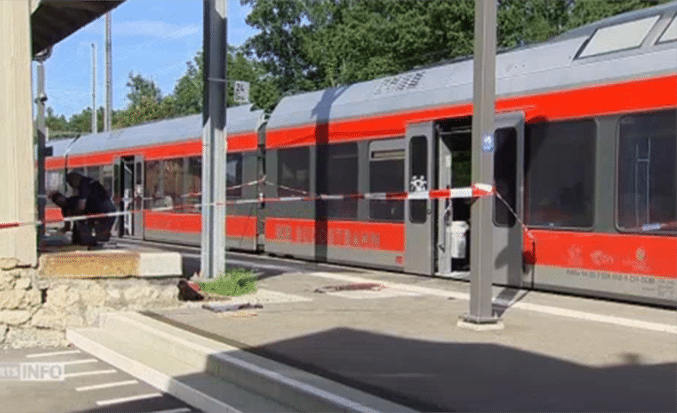 Salez Swiss train attack: What led to a 27 year old man attacking passengers on a train with flammable liquid and a knife?
A knifeman has set fire on a train traveling near Salez, north east Switzerland after attacking passengers, leading to at least six people being hospitalized with burn and stab wounds.
The suspect, described as a Swiss man aged 27 was also taken to hospital after using a flammable liquid before attacking people with a knife as the train traveled near the border of neighboring Liechtenstein.
Among the injured according to a report via the bbc was a six year old child, with authorities yet to provide immediate information on motive or background.
Notice of the attack led to speculation whether the Swiss train attack may have been a terrorist act.
At least three rescue helicopters were described being on the scene.
Local media reports the Swiss train attack occurred around 2.20pm local as the train was approaching Salez station, between the towns of Buchs and Sennwald.
Several dozen passengers were on board at the time of the attack.
Apart from the child, a girl and a boy, both 17, two women aged 34 and 43, and a man aged 50 were hurt.
According to Radio FM1, the perpetrator spilled the flammable liquid on a female passenger and then set it on fire. Investigators have contemplated the act being a possible 'crime of passion.'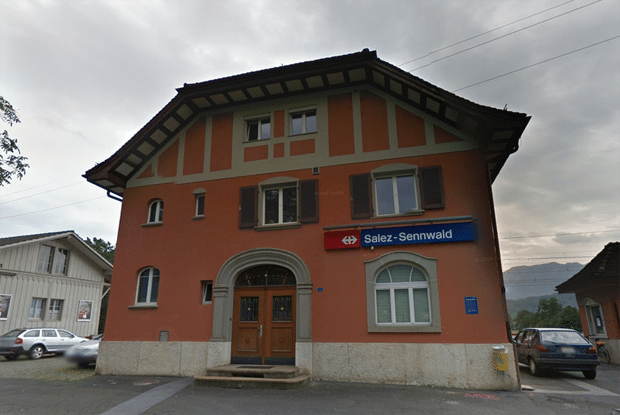 #Switserland train at #Salez station where man attacked with knife and set fire to carriage, seven injured people pic.twitter.com/QtI37JrYDJ

— Roeland Roovers (@r0eland) August 13, 2016
In the wake of the attack, thought to have occurred in just one of the carriages, the surrounding area was covered in blood as the wounded were treated before being taken to hospital.
Some of the injured are said to be in a serious condition. 
European states have been on the alert for 'lone wolf' attacks after a series of recent incidents.
The latest incident follows an attack in Wurzburg, Bavaria, Germany where an Afghan asylum seeker attacked passengers on a train with an axe, injuring four people.
That attack led to extremist Islamic terrorist group, ISIS later claiming the attack, with police releasing a video of the attacker who was shot dead by police as he fled.
In lieu of today's Swiss train attack, authorities have told of the Salez station remaining closed, with replacement buses having been set up.
In the interim, Saint Gallen prosecutors according to the dailymail have opened a criminal investigation into the attack along with the Swiss Interior Minister 'holding emergency meeting' over the incident.
Police said the train had suffered damages upwards of 100,000 Swiss francs, equivalent to $103 000 USD.
Attack on Swiss train on Saturday: at least 7 injured. https://t.co/buuAoZzaim pic.twitter.com/SChNeIIGhk

— Russian Market (@russian_market) August 13, 2016
Yet another terror attack. Wake up.https://t.co/lB3h3glBBQ

— Harlan Hill (@Harlan) August 13, 2016
Breaking: Armed man with a knife injures seven on Swiss train ? https://t.co/gkVZCIespQ pic.twitter.com/O9EhMdGfKG

— boppinmule (@boppinmule) August 13, 2016