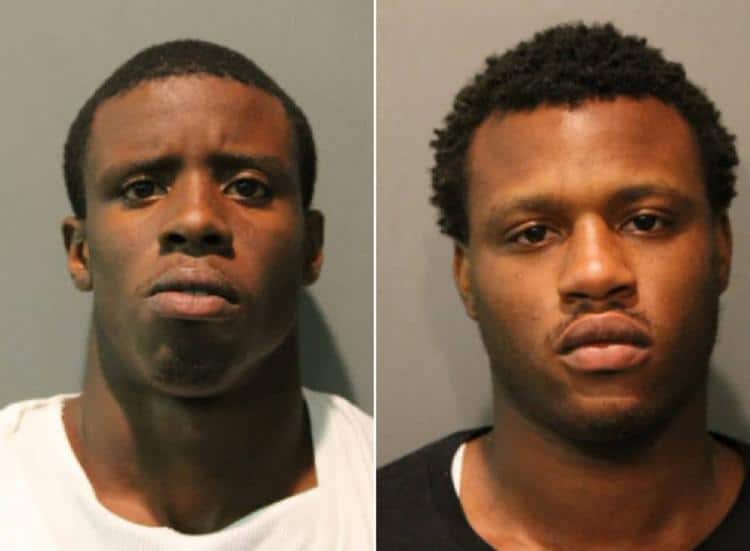 Darwin Sorells and Derren Sorrels arrested. New questions as two Chicago brothers out on parole are indicted in the murder of Nykea Aldridge.
Darwin Sorells, 26 and Derren Sorrels, 22, two Chicago brothers have been charged in the shooting death of the cousin of NBA star Dwayne Wade.
Killed was 32 year old woman Nykea Aldridge as she pushed her 3 week old baby girl on a stroller along Chicago's South Side, Friday afternoon.
Told Anthony Guglielmi, a spokesman for the Chicago Police Department: 'Derren Sorells, a 22-year-old male who is a documented member of the Gangster Disciples. Mr. Sorells is on parole,'
'His brother, 26-year-old Darwin Sorells is co-conspirator and also on parole for a gun charge.'
A report via bnonews tells of Derren being charged with 1st Degree Murder and 1st Degree Attempted Murder, both felonies. Darwin has been charged with one felony count of 1st Degree Murder, one felony count of 1st Degree Attempted Murder and one misdemeanor count of Criminal Trespass to Land.
The shooting death of Aldridge comes as the Chicago police told of Darwin Sorells having served time for a gun charge and being on parole at the time of his arrest.
Of note, Darwin Sorells had been sentenced in January 2013 to six years in prison but was released early, the spokesman added.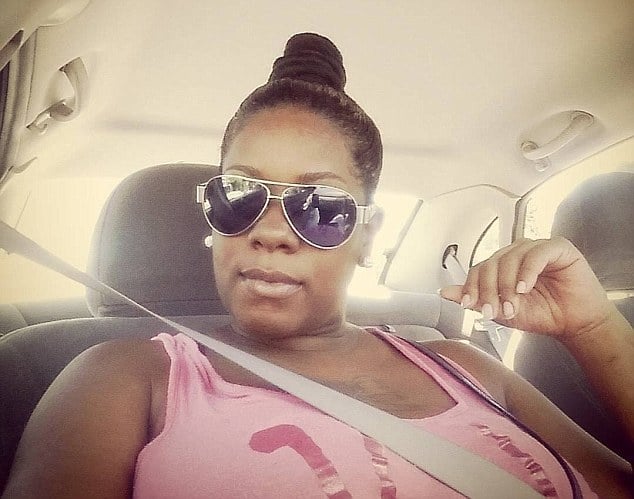 Nykea Aldridge's death came as she pushed her 3 week old baby girl on a stroller in Chicago's South Side. Police believe the brothers hadn't actively sought to shoot the cousin of Dwayne Wade.
Instead police told of the woman being in the wrong place at the wrong time. A common phenomenon for many residents of Chicago's South Side known for its rampant drug trade, vast poverty and gang warfare. A vestige of life that Republican GOP Presidential candidate, Donald Trump promised over the weekend to eradicate (do you suppose…?) if elected. 
Trump addresses shooting of Dwyane Wade's cousin Nykea Aldridge-"This shouldn't happen in America… I will FIX IT!" pic.twitter.com/CKqqUKNJe8

— Boston Bobblehead (@DBloom451) August 27, 2016
My cousin was killed today in Chicago. Another act of senseless gun violence. 4 kids lost their mom for NO REASON. Unreal. #EnoughIsEnough

— DWade (@DwyaneWade) August 27, 2016
Police told at the time of the shooting, the brothers were aiming at a third man but missed, instead striking the mother as she was returning home after registering her three oldest children for school.
A report via the dailymail cited detectives telling Sunday afternoon that Friday's shooting occurred when a taxi driver working independently pulled up close to Dulles School of Excellence as Aldridge was making her way out after registering her eldest children.
The driver, who has not been identified, was transporting a group of women home when he made eye contact with the Sorells brothers out of the window of his car, cops said.
After walking his passengers into their house, the driver found the brothers waiting armed with pistols by his cab.
Police say the Sorells brothers falsely believed the taxi driver was armed, believing him to being from a different area and objected to him being on their turf.
The brothers chased after the driver as he fled the scene on foot, cops say, and began firing at him.
Media reports told of Aldridge, a 32 year old mother of four dying from shots to her head and arm. Remarkably her baby was unharmed.
While you all are going on about Nykea Aldridge's murder what about all the other murders in Chicago? How about saying their names too?

— Michael™ (@Thunderclap) August 28, 2016
Her name was Nykea Aldridge….mother of 4. It's weird all the headlines just list her as someone's cousin.

— Tracy Jeffords (@TracyJeffords) August 28, 2016
i'm sure Trump got the Wade family's permission before using Nykea Aldridge's death in his campaign speech. i'm sure of it.

— Sam Stein (@samsteinhp) August 27, 2016
Nykea Aldridge wasn't just "Dwyane Wade's cousin". She was a Christian mother of 4, studying child development. pic.twitter.com/HqzqllEQEY

— MissKeith Prevost (@VoteMisskeith) August 27, 2016