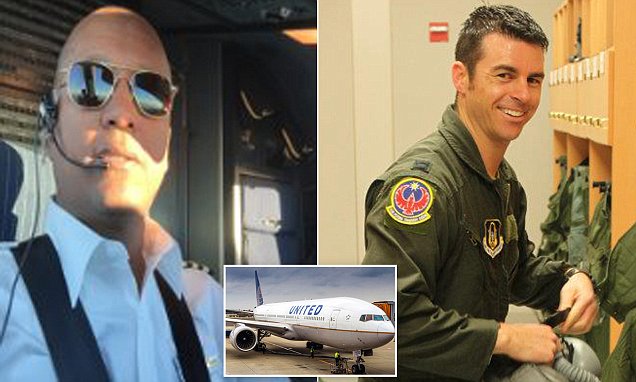 What led to Carlos Roberto Licona and Brady Grebenc, two United Airlines pilots too drunk to fly? Airliner forced to scamper for new flying crew.
Carlos Roberto Licona and Brady Grebenc have been identified as the two United Airlines pilots arrested at Glasgow airport on suspicion of being too drunk to fly their transatlantic passenger jet from Scotland to the US.
Concerns over the two men were raised as Licona, 45, and Grebenc, 35 were set Saturday morning, circa to fly from Glasgow to Newark, NJ on United Airlines flight #UA162.
The United Airlines pilots, both first officers according to the sun, were arrested and detained in police custody.
The flight, carrying 141 passengers, eventually took off on Saturday evening with a new crew on board.
@united what is going on with the Glasgow-Newark flight UA162? Police in the tunnel, very little information, been here for hours.

— Erin Richmond (@_erinrichmond) August 27, 2016
@united I DM'd you, information would be great as we've been here for over 6 hours

— Erin Richmond (@_erinrichmond) August 27, 2016
Both Carlos Roberto Licona and Brady Grebenc are slated to appear at Paisley Sheriff Court on Monday.
According to his LinkedIn page, Licona has spent the last 28 years working in Military Intelligence, working for the United States Air National Guard.
At the same time, Carlos Licona worked as a pilot, check airman and simulator instructor for Colgan Air from September 2003-January 2014. 
He has been working at United since then.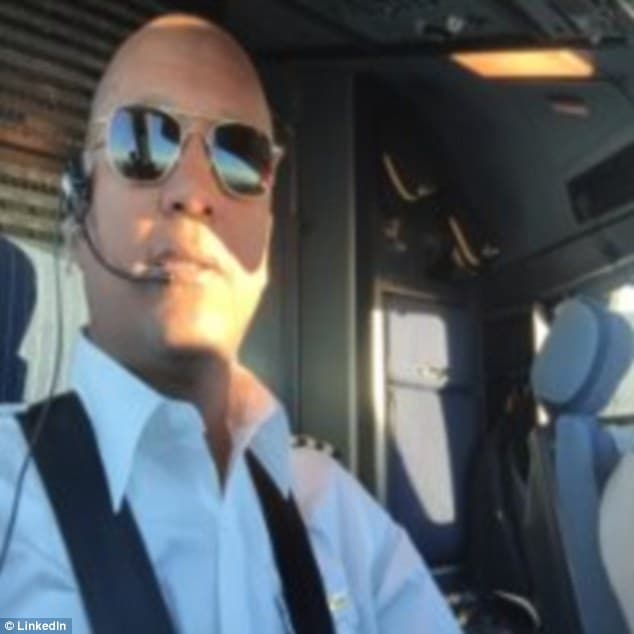 Grebenc's lindedln page describes him as a native of Fort Worth, Colorado, living in Columbus, Mississippi. 
The social media page tells of the first pilot being a 'Instructor Pilot with 8+ years of service, United States Air Force and United States Air Force Reserve. 
'Five years international fixed wing flying experience. Four years experience instructing primary flying skills in the Joint Primary Pilot Training Environment.'
In total, he says, he has logged '3,200+ hours of Accident and Incident-free flying in high-performance fixed-wing aircraft.'
He has been working at United since April 2015. Prior to that he had been a US Air Force T-6 instructor pilot for around five-and-a-half years, four-and-a-half of that as a reservist.
Before that, he was a KC-135 Instructor Pilot in the US Air Force for three years and eight months. 
Another photo on his page shows the patch of the 22d Expeditionary Air Refueling Squadron, which has been deployed in combat in the War on Terror.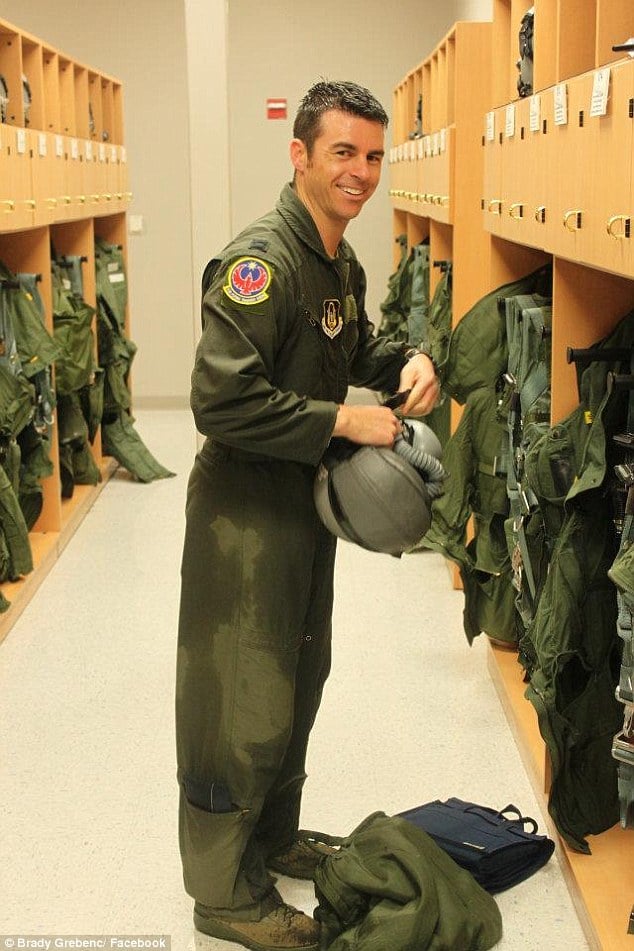 Offered a Police Scotland spokesman: 'Police Scotland can confirm that two men aged 35 and 45 have been arrested and are presently detained in police custody in connection with alleged offenses under the Railways and Transport Safety Act 2003, Section 93.'
The section of the Act relates to carrying out pilot function or activity while exceeding the prescribed limit of alcohol.
A spokesman for Glasgow Airport cited by the dailymail added: 'We are aware of the police incident yesterday involving two pilots.'
Offered a spokesman for United Airlines: 'The two pilots have been removed from service and their flying duties.
'We are co-operating with the authorities and will conduct our own investigation as well. The safety of our customers and crew is our highest priority.' 
The incident follows the appearance in court last month of two Canadian pilots charged with being drunk as they prepared to fly a passenger jet from Scotland to Toronto.
Jean-Francois Perreault, 39, and Imran Zafar Syed, 37, were arrested on Monday July 18 before they were due to take off on the Air Transat flight from Glasgow Airport.
The men were remanded in custody when they first appeared at Paisley Sheriff Court, also charged under section 93 of the same Act.
At a second hearing at the same court they were granted bail on condition they surrender their passports.
Not yet necessarily understood is the blood alcohol content at the time of Carlos Roberto Licona and Brady Grebenc's arrest.