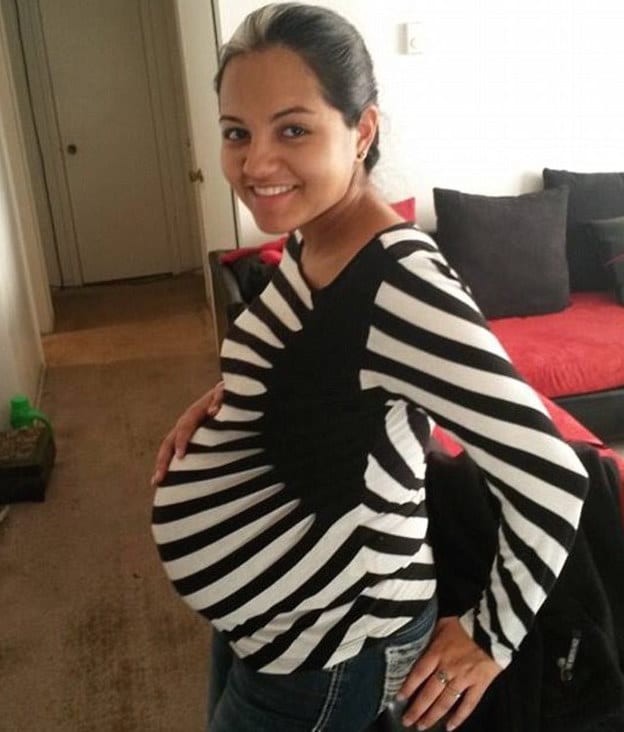 What led to Raven Veloz a 21 year old Oklahoma City mother stabbing her two children and one of the child's father? A series of back to back tragedies.
Authorities have yet to necessarily understand what motivated Raven Veloz a 21 year old Oklahoma City mother who on Monday morning was arrested after stabbing her two young children along with her live in partner, the father of the children.
Mortally injured was the woman's youngest child, an 8 month old baby boy, Ezekiel Roman, who was pronounced dead at the scene. Critically injured was the mother's four year old daughter, Sophia Veloz.
Shockingly, Raven Veloz's toddler daughter was stabbed more than 15 times, including once to the heart.
Also stabbed was Sergio Garcia, the woman's 28 year old man live in boyfriend, with police telling that Veloz also sustained stab wounds after slashing at herself.
Both Veloz and her male victim are reported to in stable condition.
The stabbing incident led to the mother being charged with one count of first degree murder and two counts of assault with a deadly weapon according to a report via kfor.
Cops say they were called to The Cambridge Landing Apartments at 8800 Drexel Ave. in southern Oklahoma City early Monday and found four people with knife wounds, including Veloz and her two children.
News9.com – Oklahoma City, OK – News, Weather, Video and Sports |
According to Veloz's Facebook page, Veloz had a 13 month-old daughter named Audree Nicole Garcia who died of Sudden Infant Death Syndrome (SIDS) in January. At the time a gofundme page would raise $5,745 of a $10k goal.
According to the mayoclinic, SIDS is the unexplained death, usually during sleep, of a seemingly healthy baby less than a year old. SIDS is sometimes known as crib death because the infants often die in their cribs.
In statements to police, the male victim's brother told that his brother and the Raven Veloz were not married and were facing imminent eviction from their apartment because of financial issues.
Offered Victor Garcia: 'My brother is recovering, but that doesn't take away the fact that she (Veloz) took one of my nephews. She started stabbing everybody.'
'She waited until they were asleep.'
Reiterated Garcia: 'Raven stabbed herself seven times. She stabbed herself to try and blame it on my brother,'
'As a dad, he does not feel like he protected his kids.'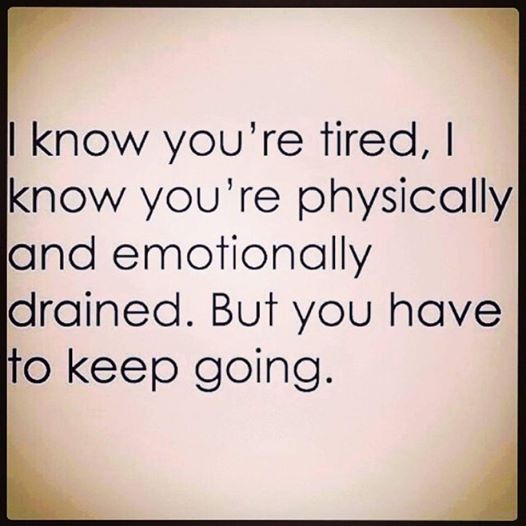 BREAKING: deadly stabbing in SW OKC at Cambridge Landing Apartments near SW 89th & May .@kfor pic.twitter.com/FpGtCXeN47

— Ashley Kringen (@Ashleykringen) July 11, 2016
UPDATE:1 dead,3 victims in critical condition at hospital.Police believe this is an isolated/domestic case .@kfor pic.twitter.com/Kkvz00rkIB

— Ashley Kringen (@Ashleykringen) July 11, 2016
Leah Cole, 21, of Oklahoma City, a childhood friend of Veloz told of being shocked upon hearing of the stabbings, insisting that Veloz loved her children.
'I don't see her doing something like that,' Cole said. 'A lot of people are bashing her, but she is not a bad mother.'
Cole added that Veloz hadn't elicited any unusual behavior, but could have been depressed after the death of Audree.
'Maybe she couldn't handle the stress of losing her daughter. … I can't believe she did that,' Cole said.
Not necessarily understood what resources and support the family were offered upon the recent death of her 13 month old daughter and prior to their imminent eviction.
A GoFundMe page has been set up to help support the family.
To date $480 out of a $7000 goal has been reached.