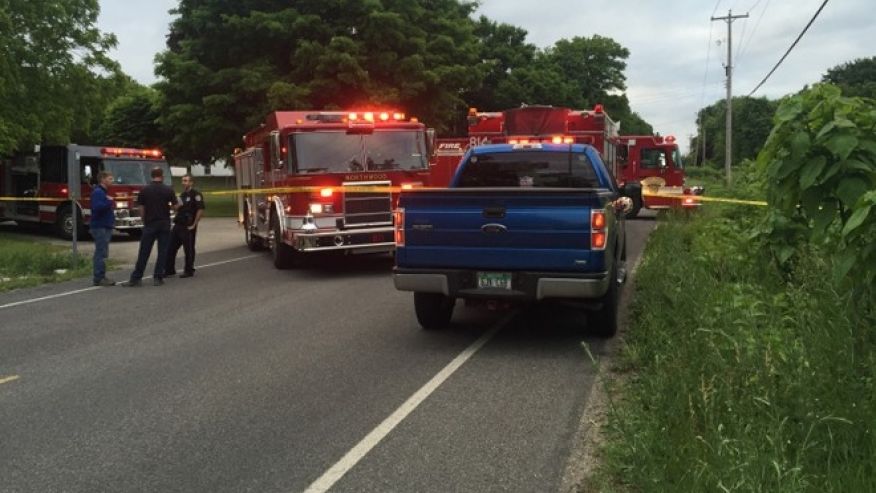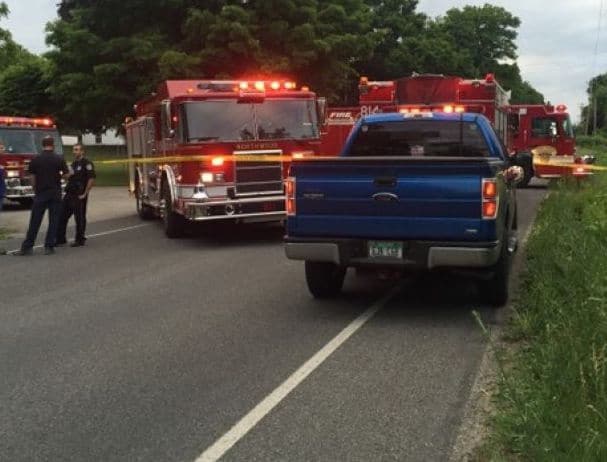 Kalamazoo five bicyclists killed truck hit run: What led to a pickup driver veering erratically onto oncoming bicyclists? Suspect caught fleeing on foot.
Tragedy as five bicyclists have been killed and at least four more injured after being hit by a pickup truck in Cooper Township, just north of Kalamazoo, Michigan, Tuesday evening.
The crash happened before 7pm in the 5500 block of N. Westnedge Avenue south of F Avenue near Markin Glen Park according to a statement made by Kalamazoo County Undersheriff Paul Matyas.
The incident involving adults and children occurred after a bike riding club were making the rounds when an errant pickup truck plowed into the the riding pack according to a report via WOOD-TV.
Witnesses observed the oncoming pickup truck, a blue Chevy 2500 driving erratically in the opposite direction before plowing into the group. Incongruously upon striking the group, the driver got out of the vehicle, fleeing on foot. A report via x told of the as of yet unidentified driver being taken into custody. 
Photos from the scene show a bicycle stuck to the front of a smashed-up truck and white sheets covering the roadway line with dozens of first responders, according to WZZM-TV.
Offered witness, Markus Eberhard who at the time was leaving Markin Glen Park when someone shouted at him to watch out:
'It nearly ran over my foot before I could tell the bikers to move or watch out,'
Adding: 'I saw a bunch of bikes hit the front of his truck and a couple of them flew.'
Told another witness, Arika Kruger: 'All I heard was a pop and a really big crash noise.'
Kruger said she saw four ambulances leave the scene; three had lights on, one had lights and sirens running.
Reiterated the shocked witness: 'We didn't see anybody walk away,'
'I pray for these families, I really do, because this is really tragic.'
Rescue personnel have since told that they were checking to see if the pickup truck they had identified was the vehicle they were looking for after an earlier drunken driving report.
Witness nearly hit by truck that killed 5 cyclists in Kzoo Co. Live update from the scene at 11 on @WOODTV pic.twitter.com/PUIHETjguG

— Heather Walker (@_HeatherWalker) June 8, 2016
5 reported dead after pickup truck hits bicyclists in Kalamazoo https://t.co/CArj3XRWMk via @freep

— IG: wolfninja_11 (@SleepingW01F) June 8, 2016
Police say 9 bicyclists hit by a car in Kalamazoo – multiple people dead. pic.twitter.com/tVKtdelxsW

— Logan Crawford (@LoganWWMT) June 8, 2016
#i5gornascimento 5 re… https://t.co/L3gTiS3EOD via @i5gornascimento #i5gornascimento | https://t.co/Qonflf9t8x pic.twitter.com/ClfseulrMw

— Xtheatre (@xtheatrenet) June 8, 2016
In 2014, 4,884 pedestrians and 726 bicyclists were killed in crashes with motor vehicles (National Highway Traffic Safety Administration).

— Brian Sterling (@BriSterling) June 8, 2016