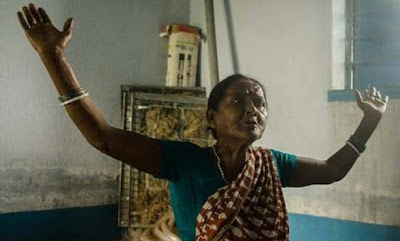 How Sambari Tudu came to be lynched after being judged to be practicing witchcraft in her local community in Debra.
Sambari Tudu a 45 year old Indian woman from Debra, West Midnapore in the Birsinghpur hamlet has died after being whipped to death after accusations of witchcraft.
The woman's lynching death according to local reports comes after Sambari Tudu was dragged from her home by fellow villagers, tied to a post, before being thrashed and left to die.
In the days since the woman's death, authorities arrested eight individuals with more arrests expected as police continue to step up raids.
Sambari Tudu's demise according to a report via Zee News came after village elders accused the woman of witchcraft.
The woman had been summonsed after village elders held a trial despite her not attending, where Sambari Tudu was found guilty and sentenced to death.
From there, a senior district police officer told how Sambari Tudu was dragged from her house by some locals late Monday night, after which she was tied up and whipped until she 'slumped to the ground'.
The attackers left her still tied to the post before retreating with the woman soon dying there after.
The woman's death comes after numerous reports of women being branded witches in villages across central, eastern and northeastern states. 
In 2013 alone, a report via the dailymail noted 160 murders linked to witch hunts, with unofficial figures are believed to be higher. 
A belief in witchcraft is prevalent among India's indigenous population, who make up more than eight per cent of the country's 1.3billion population.
Many inhabit remote villages, eking out a living from farming, cattle rearing and selling forest produce.
Campaigners say a combination of patriarchy, poverty, a lack of education and poor law enforcement allows witch-branding to continue.
Women can be accused of witchcraft following illnesses, deaths or poor crops, but activists say there is often a motive behind the murders, such as a dispute or an intention to acquire the woman's land or other assets. 
Perhaps not ironically, Sambari Tudu's death earlier this week comes after seven individuals, including a woman, were sentenced to death and six others to life imprisonment by a court in Ghatal for the 2012 lynching of three women of a single family on suspicion of their being witches at a village in the same district.