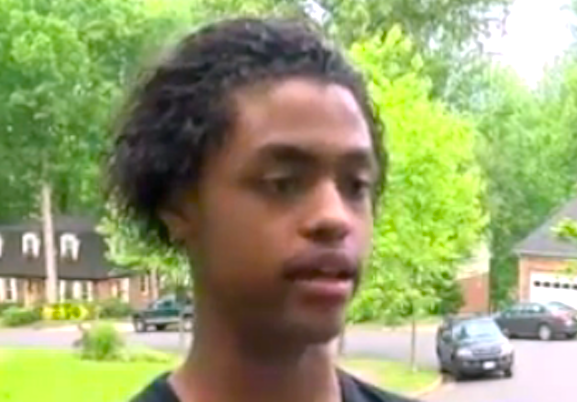 How did Ryan Turk an African American middle school teen come to be arrested and suspended for stealing a 65 cent carton of free milk?
Ryan Turk an African American middle school student in Prince William County, Virginia has been charged with stealing a carton of milk nominally valued at 65 cents during school lunch. 
The 15 year old May 10th arrest comes despite Turk having signed up for a free lunch program at the Graham Park Middle School, where he was entitled to take the milk he is alleged to have stolen.
According to a report via WJLA-TV, the middle school student explained he'd forgotten to grab his milk when he went through the lunch line initially, deciding to go back to retrieve a carton. It was then when an on-duty Prince William County police officer accused Ryan Turk of stealing the free milk and attempted to corner him.
While the teen admitting trying to get away from the arresting officer, leading to him being handcuffed, Ryan Turk's parents insist that their son should have never been arrested in the first place.
The incident in turn would lead to the student being charged with larceny along with being suspended from school, after trying to 'conceal' the free milk.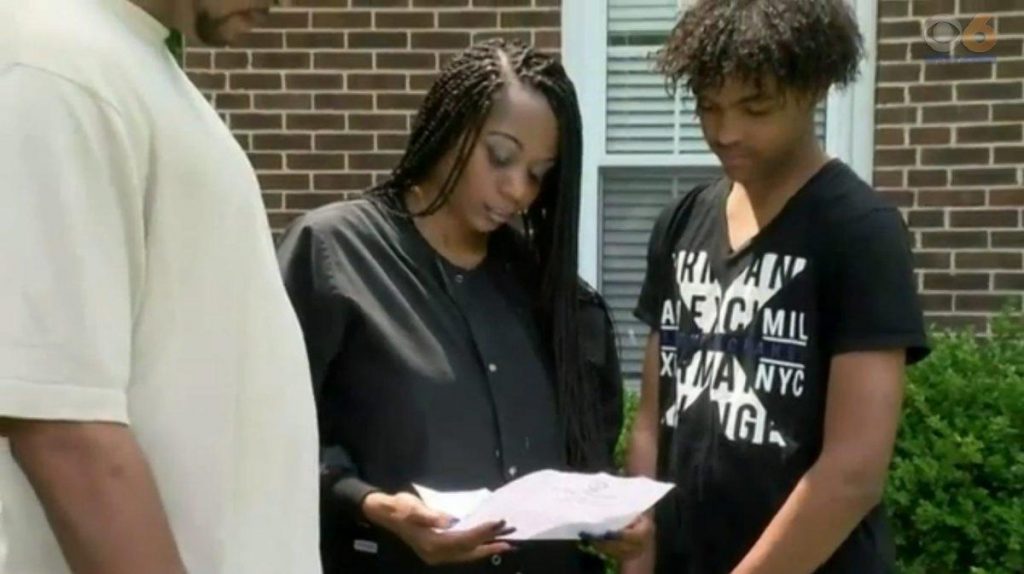 Told Ryan's mother, Shamise Turk: 'They are charging him with larceny, which I don't have no understanding as to why he is being charged with larceny when he was entitled to that milk from the beginning.'
In the interim Ryan Turk's mother has sought to have the charges against her son dropped, considering that her son 'couldn't have stolen milk that was supposed to be free.'
Reiterated the mother: 'This is ridiculous … this beyond embarrassing,
'I'm angry, I'm frustrated, I'm mad. It just went too far.'
The case has since led to some questioning why the school insisted on having the boy arrested, to what degree his race may have played in his arrest and whether school officials sought to make an example of what officials describe as the teen's 'disorderly' behavior.
Offered a school spokesperson: 'The need for disciplinary action is determined by how a student behaves throughout any given incident,'
'An appeals process is in place to ensure the fairness of any disciplinary action.'
At present it is not necessarily understood whether an appeals process has been applied nor whether Ryan Turk, an African American teen will have a criminal record, for stealing a 65 cent carton of free milk.