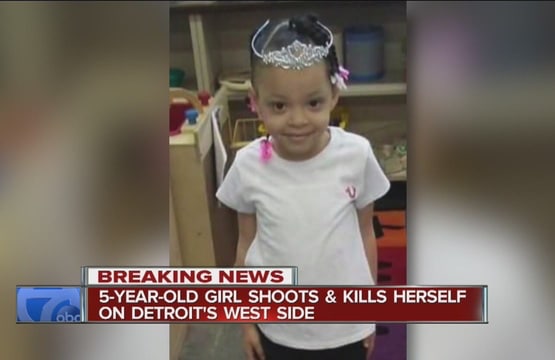 How did Mariah Davis Detroit five year old toddler accidentally shoot herself dead? Investigators yet to launch charges.
Mariah Davis a five year Detroit old toddler has died after coming across her grandmother's gun and 'accidentally' shooting herself dead.
The child's death comes while the 5 year old was playing with two other children aged one and three when she found her grandmother's handgun underneath a pillow upstairs at the family home in Detroit's northwest side.
A note sent by Detroit police Sgt. Michael Woody told of cops responding around midnight Tuesday with the girl taken by medics to a hospital, where she was pronounced dead according to a report via WXYZ.
At the time, the toddler shot herself in the neck while her grandmother was downstairs.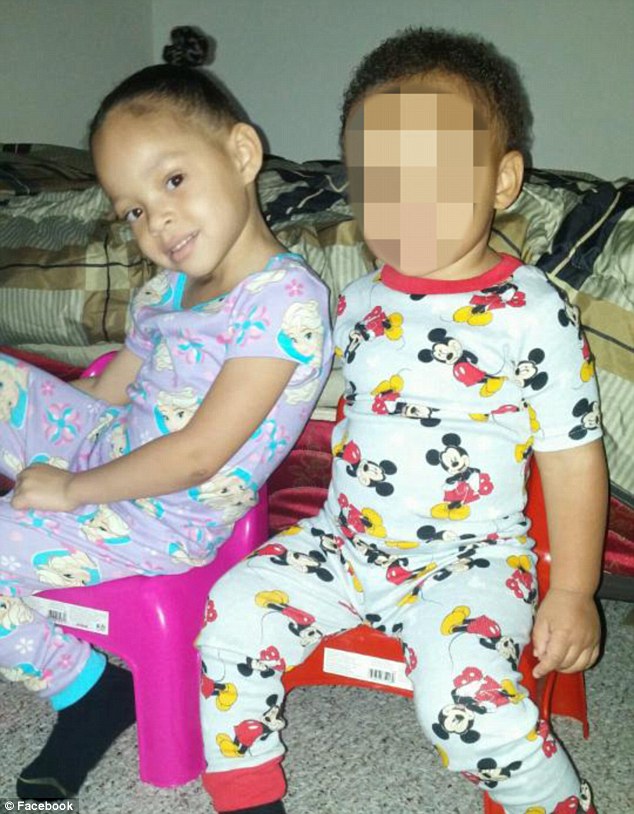 'I'm just sick and tired of being sick and tired,' said Detroit Police Department Commander Jaqueline Pritchett. 'It just hurts my heart. I can't imagine the pain the mother, the grandmother's feeling right now.'
Reiterated Pritchett: 'She got the gun, she goes into the room with the other two kids who were 1 and 3, and she was playing with the gun and the gun went off and she was struck in the neck,'
'The gun was not in a gun box; it was not locked; it was just laying up under a pillow,'
'Education is paramount. If you are a CPL holder, if you have a gun in your home, I have no problem with the right to bear arms. However, if you have a gun in your home and there are kids there, the gun should be locked, it should be a a gun box.'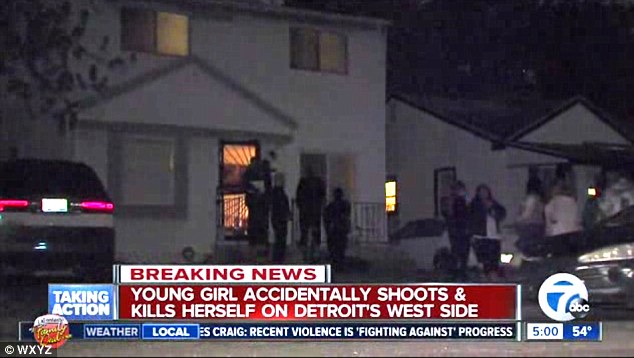 Told the toddler's aunt Freda Davis: 'It was an awful tragedy that has all of us shook up and our heart broke,'
'It seems like our souls was ripped out of us, she was a lovely little girl, all she loved to do was sing.'
Wrote Curtis Long, a friend of girl's father on facebook:
'Bro I can't imagine what my man's thinking or going thru (sic) now. This s*** crazy . I love Mariah like she's my own. I remember talking s*** with you about how our daughters are going to run the streets n (sic) how we were going to make sure they're not like other girls. Bro u (sic) one of the realest friends I know bro. This crushes me bro,' 
Not presently understood is how the gun came to be left out and why it wasn't locked at the time.
The shooting is under investigation and it's unclear if anyone will face charges. To date authorities have not told who the gun belonged to.
Mariah Davis' death follows that of a local 9-year-old boy shooting himself in the hand after finding a gun lying in a neighbor's front yard on Sunday.