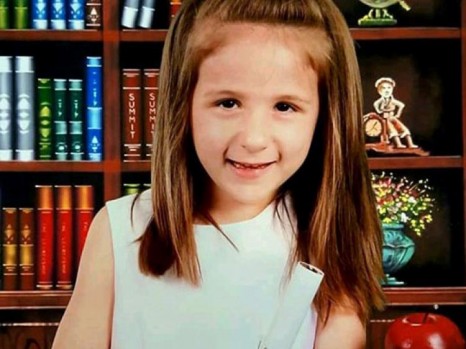 How did Haley Moore, a 5 year old LaPlace toddler come to shoot herself dead and who bears culpability? 
Haley Moore, a five year old LaPlace, Louisiana girl has shot herself dead at home after coming across a handgun that hadn't been safely stored.
In a statement released by St. John the Baptist Parish Sheriff's office, the law enforcement agency reiterated the dead girl's father telling investigators his daughter was playing with the gun when Haley Moore inadvertently shot herself at the LaPlace family home Saturday morning, 25 miles west of New Orleans.
Detectives said the gun hadn't been securely stored in the home before the shooting occurred, about 9:45 a.m.
According to a report via wwltv, at the time of the incident, the father was in the shower, with the gun sitting on a table or a nightstand, when the five year old got her hands on it, from there shooting herself accidentally from the breast-plate, with the bullet coming out from the other side.
Upon coming out of the shower to check on his five year old daughter and her siblings, the father discovered his toddler daughter shot, immediately calling emergency services.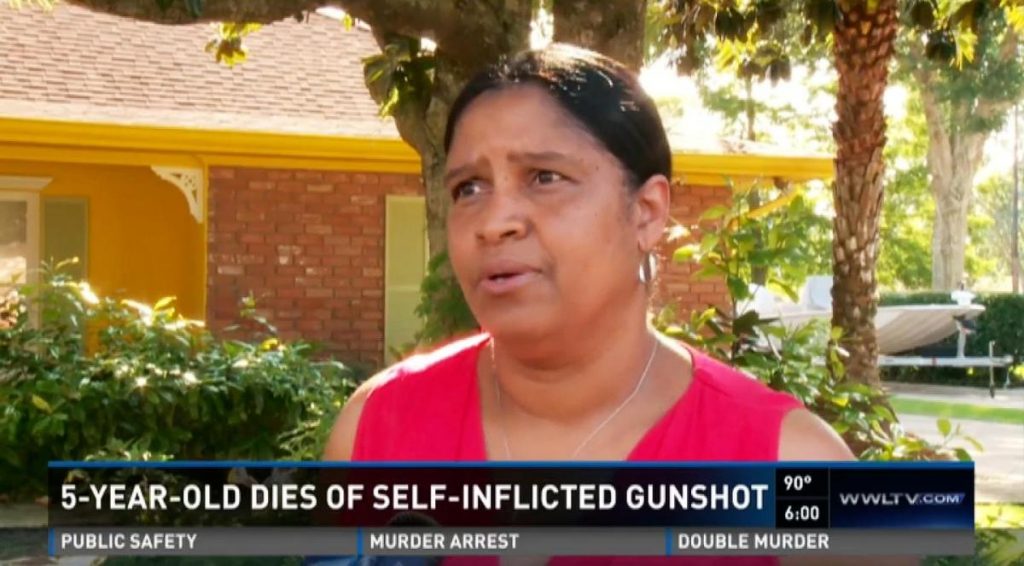 Offered next door neighbor, Joy Ursin: 'All I can say is it's an unfortunate thing because Eric is a disabled military veteran and one thing is he has his guns, but he's not ignorant to the fact of the danger, especially when his kids are around,'
'He would always stress how he had to secure (them), what he had to go through when the kids came. He made sure of that because he would get his kids every other weekend.'
Added Ursin: 'They had a full schedule planned,'
'He was gonna take them to see 'Angry Birds' and they were all excited about that. And then this tragedy.'
"His kids are his life, so this to him is devastating,'
"He would always bring them over every other Saturday when he would get them and I would have treats for them.'
The neighbor also told of Eric Moore and his wife having been separated, with this weekend to have the children.
The sheriff's office said the shooting remained under investigation and additional information would be released 'when warranted.'
At present it is not necessarily understood whether Eric Moore will be held legally culpable for Haley Moore's shooting death.
And then there were these comments on the web that caught my attention, see what you think?
A 5 year old is not going to look for a gun. The father failed his responsibility to secure the gun, and should be arrested and charged. The right to bear arms…not a life.
I wonder if this young father–a disabled veteran–also struggled with PTSD. Trauma can certainly impact one's sense of judgment…
How many people possess firearms who do not have the mental awareness to reasonably exhibit safe gun practice?