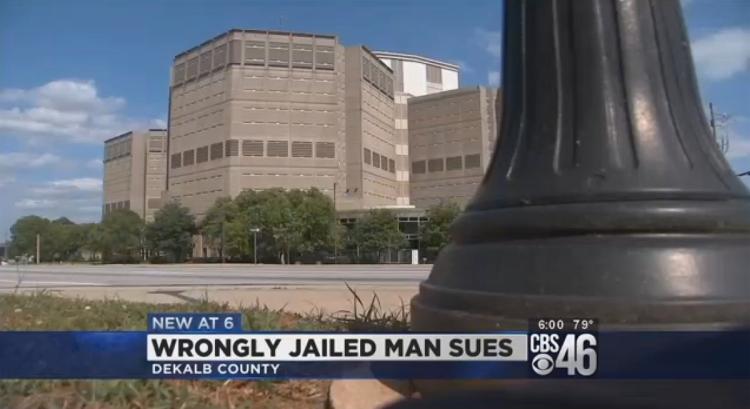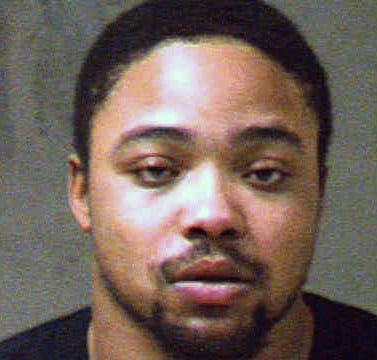 How did Darrick McDuffie spend 529 days languishing in jail for a crime that prosecutors declined to drop or pursue despite compromised evidence?
Darrick McDuffie a 24 year old Buffalo, New York man has launched a $10 million lawsuit against Dekalb County for 'falsely' imprisoning him for 529 days in a Georgia jail for a crime he claims he didn't commit.
In his suit, the barely then 20 year old man claims DeKalb County's sheriff, district attorney and police irresponsibly kept him locked up for 529 days for a 2012 shooting, this despite the victim telling officers they had the wrong man, according to court records.
Darrick McDuffie $10 million suit cites physical, mental, psychological pain and suffering as well as financial losses from the nearly two years he spent locked up as an innocent man.
According to a report via CBS46-TV Darrick McDuffie was arrested in DeKalb County, Ga. in 2012 and charged with aggravated assault for allegedly shooting a man in the head.
After claims that the victim had named McDuffie as the assailant, it wasn't until a month after McDuffie was initially arrested near Atlanta, at an apartment complex, Ivey Place Apartments on Clairmont Road, shooting victim Marcus Brown signed a sworn affidavit denying the charges.
During a sworn deposition cited by the dailyreport, the victim told cops he didn't remember pointing out McDuffie as the gunman, and that he was heavily under the influence of powerful painkillers while speaking with cops previously from his hospital bed.
'Darrick McDuffie was not responsible for my injuries of October 2, 2012,' Brown wrote in the affidavit.
To boot, Darrick McDuffie wasn't even named in the initial police report. As Brown was fading from the gunshot to the left side of his head, he gave officers another name 'Trevon Stratus' before passing out.
Despite the compromised evidence, a report via wtvm describes DeKalb County officers having kept McDuffie behind bars on aggravated assault charges.
It wasn't until Feb. 26, 2014 — 434 days after Brown proclaimed McDuffie's innocence — that DeKalb County's district attorney dismissed the case.
Yet it wasn't until another 52 days until that Darrick McDuffie was a free man.
'Mr. McDuffie was barely 20 years old when he was first arrested, and spent an especially significant time of his life — in which most young adults begin to establish a career, relationships, and otherwise prepare for adult life — locked away in the DeKalb County jail,' according to court documents.
WTVM.com-Columbus, GA News Weather & Sports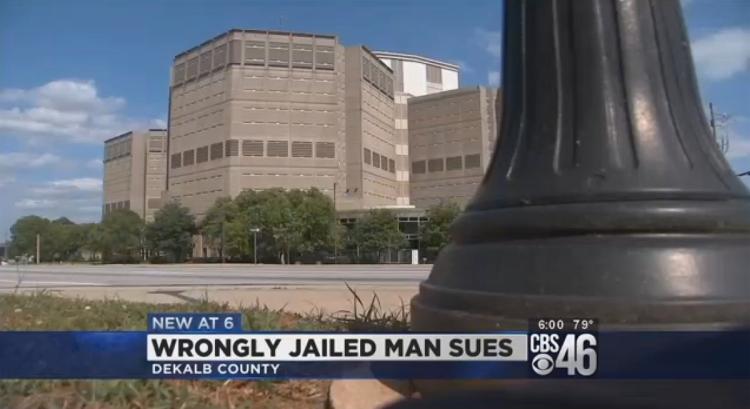 Responding to the suit, a representative for the case's prosecuting District Attorney Robert James, who is also cited in the suit along with Sheriff Jeff Mann told in a formal response the DA not knowing of allegations that Brown originally had given the name of another suspect to police.
The DA also claimed he had no knowledge of what police may have done to investigate Brown's shooting other than to get McDuffie's name from the victim. He also said he had no knowledge of Brown's affidavit clearing McDuffie. James also denied allegations that police had failed to uncover other evidence supporting McDuffie's arrest.
The office also told those responsible for McDuffie's extended incarceration no longer working at the DA's office.
Told the man's attorney, Adam Klein via the nydailynews: 'This is a miscarriage of justice,'
'We have the police, the prosecutor, the sheriff's department, acting in concert, they kept him in jail for almost two years when they have a sworn affidavit.'
Reiterated the lawyer: "If they're holding someone in jail, they have an obligation to pursue the case or dismiss it and release him,"
Adding: 'As far as we know, there was no further investigation, there was nothing else pending, there was nothing being done by the police or prosecutors during that whole time,'
'They had the affidavit and the file went in the drawer and there it sat.'
Why then, authorities allowed the man to languish in limbo is yet to necessarily be understood.
The lawyer also told to his knowledge no one else has been charged with the crime.
Of note, the DeKalb County sheriff's office claim they released McDuffie a day after they were notified he was innocent. Of question is why it took 529 days before they were notified?