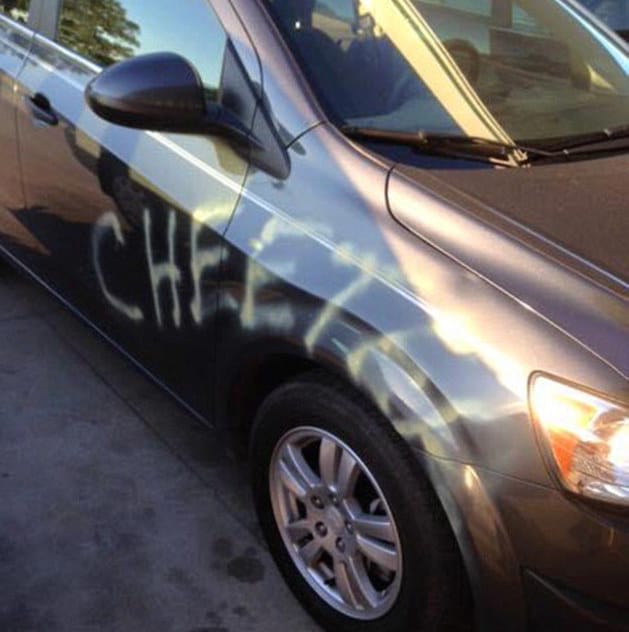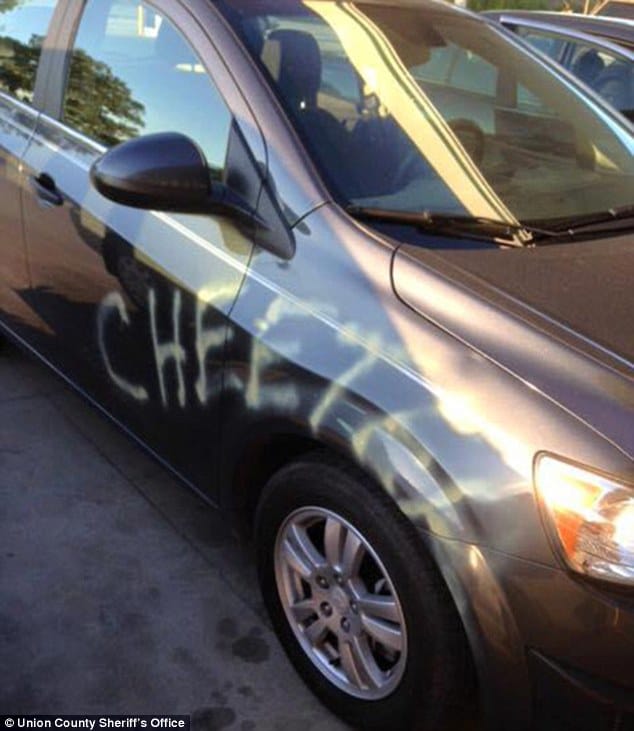 How Timothy Trammell's attempt at revenge after a love relationship fell through led to the man landing in hot water with the law.
It seems like South Carolina man, Timothy Trammell along with being grammatically challenged and recently dumped has a new set of problems on his hands after the 'duped' man took to vandalizing his ex girlfriend's car in a bout of revenge.
Upset with his recent girlfriend parting ways, Timothy Lee Trammell was observed by cops whilst spray painting graffiti on his ex's vehicle.
Except, instead of spelling 'cheater' as the man presumably had sought to do, Trammell spelt the word out with a double e, coming up with the original and symbolic cheetah in capital letters on the woman's car.
Naturally that didn't fly too well with cops who arrested our collective hero, charging the man for vandalism of property along with possession of marijuana. Also found on Timothy Trammell were controlled substances–Lortab and Suboxone, which he hid in a cigarette pack his pocket. Narcotics possession charges are also pending for those.
Kids, can anyone begin to work out why Timothy's ex went looking the other way? I don't about you, but I've got my hunches….
But it gets better.
According to a report via the smokinggun, our collective hero was also found on his person possessing a fake $100 bill that read, 'For Motion Picture Use Only.'
Hmm. I'm in the mood for a free dinner tonight. How about you?
The incident report stated that Trammell told deputies he was trying to get back at his ex-girlfriend – who worked at the Kelly One Stop store where the incident occurred – because he was 'mad' at that bixch.
The report also noted that the woman wanted to press charges against Trammell for the damage to her car.
Cops estimated that Trammell's tagging caused $500 in damages to the victim's 2013 Chevy Sonic.
Of note, a police report noted our collective hero at the time attempting to run from the scene upon being confronted by officers.
Cause love don't live here no more ….