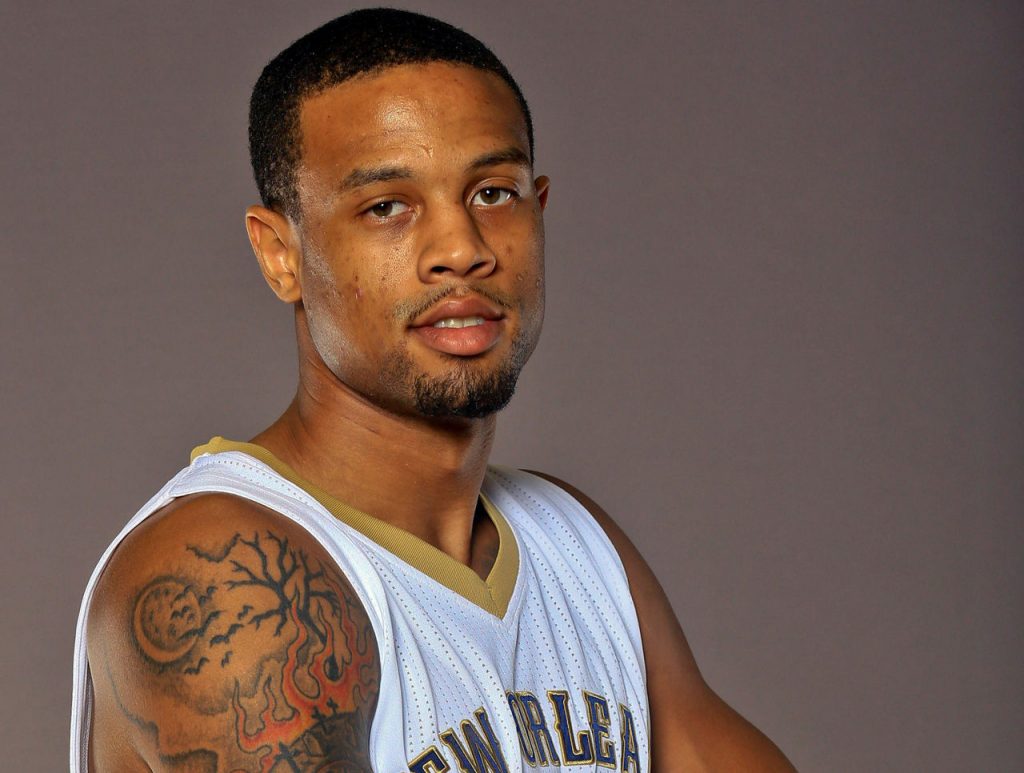 What led to Bryce Dejean Jones New Orleans Pelicans star trying to break into his estranged girlfriend's home where the basketball player was shot dead?
New Orleans Pelicans star player Bryce Dejean Jones has been shot dead after allegedly trying to forcefully enter a Dallas apartment he believed belonged to his girlfriend.
The 23 year old basketball player's death early Saturday morning came after being shot in the abdomen.
The shooting according to a report via Fox 4 came after a resident at the Camden Belmont Apartments told cops he was asleep when he heard someone kicking down his front door shortly after 3 am.
The residents told cops he grabbed his gun and shot dead Bryce Dejean Jones when the New Orleans Pelican star entered his bedroom.
Attending police told of finding the star basketball player in a pool of blood outside the resident's apartment. Despite being taken to hospital the star player couldn't be saved.
The resident told police that he called out to the intruder, but opened fire after they did not respond. 
It is legal in Texas for someone to use deadly force in order to protect themselves from intruders. 
At this stage no one has been arrested and it is not clear if the man who shot Djean-Jones will face charges.
Of note, police told Bryce Dejean Jones wasn't believed to have been armed or to have known the man who lived in the apartment. Dallas homicide detectives are investigating the incident.
That said, questions have been fielded as to why the player had sought to forcefully enter the apartment he believed to have been that of his girlfriend?
Responding to Dejean-Jones' death, the player's agent, Scott Nichols said in a statement that the player was trying to enter his girlfriend's apartment and that he was in Dallas visiting her for their daughter's first birthday. 
'This was the first time Bryce visited her new apartment,' Nichols said in the statement, according to CBS DFW. 
Added the agent: 'Later that night Bryce came back to this apartment, incidentally he went to the wrong apartment on the 3rd floor just below his girlfriend's fourth floor apartment,'
'He was attempting to enter the apartment which led to him ultimately being in the wrong place at the wrong time.'
Authorities have not yet commented on Nichols' statement.
Earlier on Saturday, management at Camden Belmont sent an email to residents following the shooting, indicating Dejean-Jones had been trying to get into the apartment of an 'estranged acquaintance.'
'An individual who believed to be breaking into the apartment of an estranged acquaintance inadvertently broke into the wrong apartment,' Joshua Pool, a manager at the apartment complex wrote in the email obtained by USA Today Sports.
'After breaking in, the intruder was shot and later taken via ambulance to a local hospital. Fortunately, no residents were injured.'
Dallas County coroner's office confirmed Dejean-Jones' death with an autopsy yet to have been performed. 
Questions regarding Bryce Dejean Jones possible run-ins with the law revealed the player being the subject of complaints in December, 2014, when police received complaints about a party in his home that was too loud.
In that incident, a report via ESPN told of the player being charged with two minor misdemeanors and gathering were marijuana is used. The charges were later dropped.
Told a spokesperson for New Orleans Pelicans: 'It is with deep sadness that the Pelicans organization acknowledges the sudden passing of Bryce Dejean-Jones,' 
'We are devastated at the loss of this young man's life who had such a promising future ahead of him.
'Our thoughts and prayers are with Bryce's family during this difficult time.'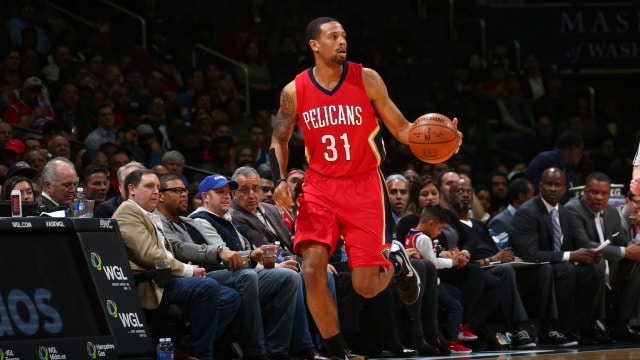 Wrote Shabazz Muhammad of the Minnesota Timberwolves: 'I just lost my best friend/cousin last night enjoy life because you never know if tomorrow is guaranteed,'
Dejean-Jones death comes after having played college basketball for Iowa State University after shorter stints at the University of Southern California and the University of Nevada.
'This is a very, very sad and tragic day for everyone that's a part of the Cyclone basketball family,' Iowa State coach Steve Prohm said.
Former Cyclones coach Fred Hoiberg, now the coach of the NBA's Chicago Bulls, added in a statement that Dejean-Jones was a 'passionate and talented player that lived out his dream of playing in the NBA through hard work and perseverance.' 
According to a report via the dailymail, Dejean-Jones was not picked in the 2015 NBA draft and played for the Idaho Stampede in the NBA Development League in December last year.
The shooting guard joined the Pelicans on two short-term contracts in January this year before penning a three-year deal in February following a string of good performances. 
In his only NBA season, which ended in February because of a broken right wrist, the 6-foot-6 guard started 11 of 14 games and averaged 5.6 points and 3.4 rebounds.  
NBA Commissioner Adam Silver called Dejean-Jones' death a 'tragic loss.'
According to ESPN, Dejean-Jones was one of the lowest paid players in the NBA, with a salary of just shy of $170,000.
Dejean-Jones leaves behind both his parents, four brothers and two sisters.
To date the estranged girlfriend has yet to have publicly responded to  Bryce Dejean Jones's shooting death.
Commissioner Adam Silver released the following statement regarding the passing of Pelicans guard Bryce Dejean-Jones pic.twitter.com/AwP1EqPwd4

— NBA (@NBA) May 28, 2016
According to the DallasPD Bryce Dejean-Jones broke into someones home, kicked down bedroom door & was shot by owner. pic.twitter.com/2db3M9EPdD

— LegionNBA (@MySportsLegion) May 28, 2016