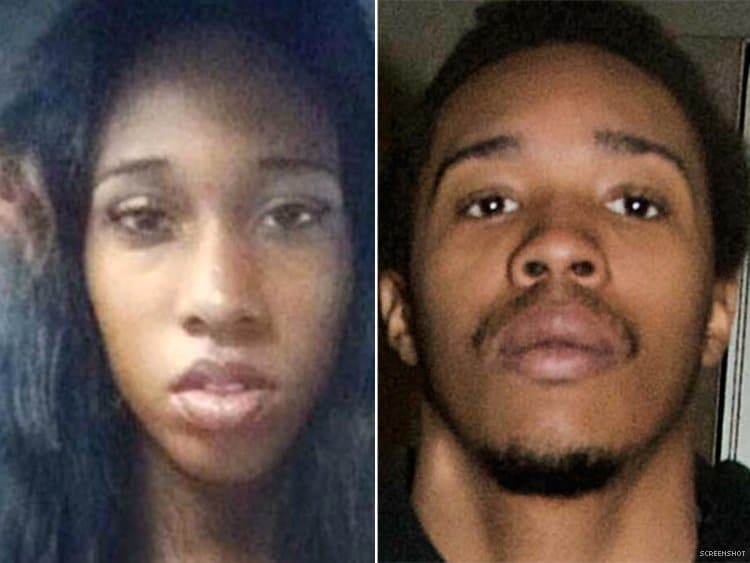 James Dixon sentencing: Did one man get off lightly after beating to death transgender woman Islan Nettles after his pride was compromised? Prejudice against transgender examined.
James Dixon a Brooklyn man has been sentenced to 12 years jail after pleading guilty to beating to death 21 year old transgender woman, Islan Nettles.
The 25 year old man's sentence comes after having earlier this month pleading guilty on the eve of his trial for a more lenient deal offered to him by a Manhattan judge.
That said, news of the man's sentencing only aggravated Islan Nettles family after the transgender woman was heinously beaten on a Harlem street in 2013. Despite being transported to hospital, Nettles eventually succumbed to her injuries after being declared brain dead several days later. 
Addressing the court, the victim's mother, Delores Nettles lambasted Dixon, telling how the murder 'ruined her life' and robbed her child of a promising future.
Told the mother: 'I had the best of both worlds — I had a son and a daughter so I got to share that experience,'
Adding: 'But as far as James Dixon — I will hate you. I will hate you for the rest of my life for taking something that belonged to me.'
Nettles said her daughter was 'beat so bad she had to have brain surgery as soon as she went in.'
Addressing the defendant, the mother said, 'How do you sleep at night? How do you rest?' 'I can't rest.'
'I hope you die,' adding 'I hope you rot!'
Offered the victim's sister 19 year old sister, Sky Nettles: 'For him to only get 12 years — that's not right,' 
'He should have thought about what he did before all of this got this serious.'
Told the sister after visiting her battered sister at hospital: 'My sister couldn't even speak. She didn't look like herself,'
Adding: 'She looked like a monster.'
A statement by the victim's father, Anthony Mundon, read by prosecutor Nicholas Viorst, said, 'Twelve years is nowhere near the appropriate sentence for the man that didn't care that she was already unconscious when she hit the ground and mercilessly continued to pummel her as she lay there unconscious and defenseless.'
Since the attack, Islan Nettles had become a national symbol of the violence facing transgender women of color. At least two dozen trans women of color have been murdered in the previous two years, according to the Anti-Violence Project. But activists say the official count represents just a fraction of the victims of anti-transgender violence.
Offered Beverly Tillery, executive director of the New York City Anti-Violence Project after the sentencing: 'While we have a legal resolution in this one case, for many, it does not represent the real justice we are ultimately seeking,"
'Transgender women, especially women of color, continue to be targeted each day in our city and across the country. To honor Islan Nettles and all the other transgender lives we have lost, and to support those who continue to live their lives, we must address the transphobia that runs so deep in our society.'
James Dixon just sentenced to 12 years for death of #IslanNettles. 5 yrs probation. pic.twitter.com/6e7kqk4Ylj

— Jamilah King (@jamilahking) April 19, 2016
#IslanNettles's mom: "I had the best of both worlds, a son and a daughter." pic.twitter.com/THNtYEfjrZ

— Jamilah King (@jamilahking) April 19, 2016
A report via the nydailynews tells Dixon's plea deal was offered by Manhattan Supreme Court Justice Robert Stolz, despite the Manhattan District Attorney's office recommended he do 17 years in exchange for a guilt admission.
Had James Dixon gone to trial and been found guilty, prosecutors tell the man would have received a sentencing
range of five to 25 years.
In a taped confession, James Dixon said he attacked Nettles because his 'manhood' was threatened when he hit on her, not realizing she was transgender.
Told the man, 'I just didn't want to be fooled,' adding, 'My pride is at stake.'
Upon the rendering of his sentence, the man looked away from his victim's family, declining to speak or apologize to them when offered the chance.
Advocates for transgender women have since told that they now intend to ask the United States attorney's office to consider bringing federal civil rights charges against Dixon.
Last night #PeoplesMonday shut down NYC for #IslanNettles, a black woman beaten to death in Harlem (Pics @KeeganNYC) pic.twitter.com/nIoWHTStAu

— Occupy Wall Street (@OccupyWallStNYC) April 12, 2016
Five facts about the murder of #IslanNettles, trans black woman beaten to death, still not treated as a hate crime. pic.twitter.com/p6x9ju5ZbY

— Keegan Stephan (@KeeganNYC) April 12, 2016